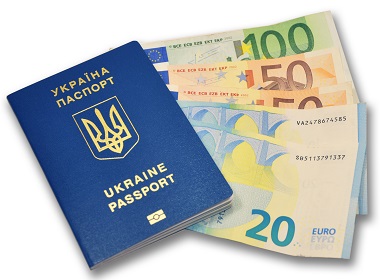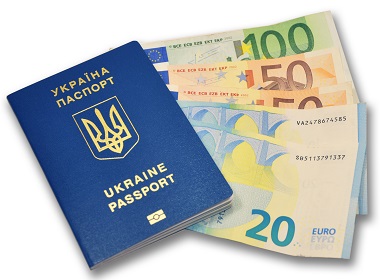 Research and Branding Group, a non-government research company, analyzed opinions of Ukrainians regarding immigration after the visa-free travel regime with European countries was introduced on 11 June 2017. 33% of Ukrainians stated they would like to immigrate, RB.com.ua reports.
Immigration sentiment in Ukraine: Every third Ukrainian wishes to leave
33% of the citizens expressed a desire to leave Ukraine for good if possible and apply for permanent residency in another country, while 56% don't want to move.
Responses vary significantly depending on the age of those interviewed. Immigration sentiment is especially strong among the youth under 30: 53% in this age group want to leave the country. Those aged 60 and above less often contemplate immigrating (only 11%).
Among Ukrainians in their thirties 48% are ready to leave.
Among respondents in their forties and fifties the share of people wanting to move drops to 37% and 27% respectively.
Fleeing from war and unemployment
Ukrainians state that interesting and well-paid job offers could be the main reason for leaving the country (29%), which is not surprising, since practically any job in Europe today pays more than in Ukraine.
The second most influential reason is the armed conflict in the country (22%), which in some way affected most of the citizens, and those who managed to avoid the consequences of war would likely prefer to put their families and themselves out of harm's way.
The current economic situation comes a close third among reasons to move, with 18% of respondents indicating that they want to leave Ukraine in order to improve the overall quality of life.
Apart from those three reasons, Ukrainians also name family circumstances (14%), poor conditions for self-realization (11%), political instability (8%) and lack of freedom (5%).
Only 33% of respondents don't see any reasons to leave.
Age matters
The importance that respondents attach to some of the reasons for emigration may vary depending on their place of residence, gender and age.
In fact, for those living in central cities of a region, the armed conflict presents the biggest concern (28%), while people who live in rural areas first and foremost name family circumstances (19%).
Ukrainian women give less priority to tempting job offers than men (32% of men mentioned this reason vs. 26% of women).
People also give different reasons depending on their age:
58% of Ukrainians above 60 do not see any reason to leave the country, while in other age groups the percentage is no higher than 36%.
Job offers are particularly important for the youth (49%) and people in their thirties (41%).
Armed conflict is not that big of a deal for those aged 60 and above (17%), but in other age groups the percentage is about 23-27%.
Poor conditions for self-realization matter the most to the youth (19%) and those in their thirties (16%).
Economic issues in the country are more important for the younger people (27%), while the elderly are the least worried about this problem (8%).
Read also: