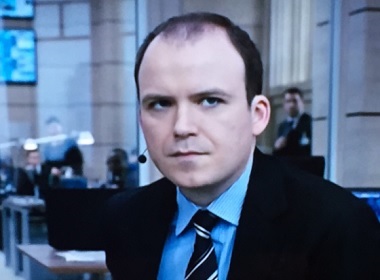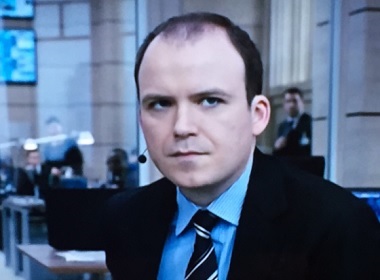 From time to time we have academics or simply highly intelligent men on our dating site, who, for some reason, behave rather foolishly.
There is a difference between being smart and being a smart piece of the lower back.
Good ethics, consideration, and respect to others differentiate people of the first type from the second category.
Your communication
For example, some educated guys send women 2-3 pages of intricate writing as their first letter.
Are you for real? It's like walking to a girl in a bar, and reading her your complete resume and autobiography out loud for half an hour. What do you think would be the result? Especially if you are talking in a language foreign to her?
There is no need to explain the internal mechanics of the Universe to a woman in your first message. The first communication to a lady is your "pick up line", so make it inoffensive, light-hearted, and appropriate to the situation. This would be a smart thing to do.
Other guys insist on having bad photos in their profiles. Somehow, they believe, it makes them better than other guys who put on a shirt and combed their hair, took care to look nice and managed a friendly smile.
Is it smart to position yourself in the way that women will most certainly click on somebody else's picture?
Is it smart not to care what your photos communicate about you?
Not really.
You are on a dating site
It's a dating site, so date.
There is no difference between dating women online locally or through EM. It just takes slightly longer to meet in real life — but it's a blessing in disguise, because you can learn more about each other without clouding your judgement by too much chemistry too fast.
But it's still dating, and not hiring someone for the vacant position of your girlfriend/fiancée/wife/mother of your babies.
EQ vs. IQ
Another problem of academics, or basically smart people, is that they overestimate the value of academic knowledge and IQ, and underestimate street smarts and EQ (emotional intelligence).
It's proven that emotional intelligence is more important to succeeding in life than formal education or IQ.
The way you behave with other people has more influence on your results than what you know.
Before doing something, think what results your actions are likely to produce.
If you do not like your current results, look at your actions, and adjust accordingly.
That's the smart thing to do, because "The meaning of your communication is the response you get." Deal with it.
Following the rules
If you are smart, behave smartly. Following the rules, maintaining good manners and ethics is the thing that differentiates intelligent people from the ones who only think that they are clever.
Assuming that other people are not smart (including women you are dating, administrators of our dating site, or people living in other countries in general) is a foolish way of handling yourself.
If you are trying to outsmart the system, and this is applicable to both men and women, by trying to include your contact information in your listing or running down the site itself and its structure in communication with other members, thinking it can somehow give you "an advantage", it will only result in an immediate suspension of your profile and blacklisting from the site forever.
The same is applicable to guys who think they will be getting some freebies by complaining to Help Desk about non-existing problems or expecting from our administrators to police your relationships, and punish users who were not nice to you (maybe in response to something rude or inconsiderate that you said?).
Any site has rules and structures. This is not a charity but a business. It takes our administrators about 30-45 minutes to approve 1 female profile, with a personal interview and sometimes several international phone calls required to list just 1 woman. If you do not wish to pay us for our job, start your own dating site, hire personnel, develop software, pay for servers and maintenance, and you will be able to do whatever you wish. On this site, there are rules.
Our Help Desk administrators are not dating coaches. They are not there to answer your questions about dating or intentions of other users, review your communication, give you tips on what to do in certain situations. They cannot make another user to answer your messages or be nice to you. Help Desk is only there to provide technical support on issues of the type "which button to click". They are not authorised to change the rules of the site or give you any other answer, except for what is written in the instructions and terms of use. Don't demand them to "send this request to Elena" — if you want to talk to me, post your valuable thoughts here, I will be happy to answer. I am the one writing this blog and answering the comments.
Don't like our rules? We are very sorry, here is your money back, hope you will have better luck elsewhere. We are blacklisting as many men's profiles as women's. You will not be able to come back and register again, once your profile is blacklisted. We are here to help people who find our system useful and efficient. If you do not believe it's the best Russian dating site, where your interests are protected, then you need to find something that fits your style better.
You are an adult. Please behave like one. If you wouldn't behave in a certain way on a local dating site, there is no excuse for such conduct here on EM.
Tip: There is a button allowing you to block any user, and stop them from contacting you ever again. Use it.
Dating advice
As a dating site, we are only providing a platform for people 18+ who are seeking a partner to list their profile and contact others. That's all we do.
There are tips and advice on this blog, and there is a coaching program for men who want to learn more about dating Russian and Ukrainian women, with step-by-step instructions and explanations.
If you feel you need guidance or advice, that's where you will find it.
If you wonder whether you should go and meet this person, spending thousands of dollars, there are tips to figure out how authentic is your relationship.
If you wonder why you are not getting responses from women or they quickly disappear after the initial contact, while other guys are getting married, you will be able to figure it out after reading this book.
If you want to get ready to visit your Russian or Ukrainian sweetheart, that's the information you need before going there.
If you are smart, that's a simple and easy way to adjust your course and arrive to the destination where you want to be. There is no need to make your own expensive mistakes, when you can easily avoid them.
One thing for sure is that trying to marry a woman 25 years younger is not very smart, unless you have all the necessary qualifications to pull it off (and even if you do, it would be unintelligent to demand that it has to last forever).
If there is 1 piece of dating advice you get from this post, let it be this: Limit your search by women 5-15 years younger, and you will be able to find a loving partner who is happy to be with you, as opposed to chasing after young cuties who only try to get you buy them gifts.
This means, you will have a beautiful, smart, loving woman to hug and cuddle on the sofa with, while all the other lonely dream-chasers are spending thousands on trying to fulfil their grand ambition of marrying a 20-year-old Ukrainian model. Yes, this is possible —  for good looking guys under 35. If you have missed the boat, you have a higher change of winning a lottery or being hit by lighting.
Meeting Slavic women online
If you are smart, you know that there are not many places where you can go online to meet authentic Slavic women, who are personally interviewed and eager to meet foreign men.
I don't need to point you to forums about dating women from the post-USSR countries, but if you read them, it's quite clear that EM is basically the only option if you want to know that profiles on the site are genuine and checked, the environment is monitored to protect both parties from scammers of all types, and everything is set up to give you the best opportunity to establish a genuine relationship.
What other options are out there?
Membership sites that approve all profiles without checks and interviews, which are heavily targeted by scammers;
Pay per letter establishments that deliver happy chats and messages from gorgeous beauties 30 years younger, for as long as you pay $5 a letter.
Which one seems more exciting?
We do a lot of work and spend a lot of money to develop systems that make your experience of meeting foreign women more enjoyable and authentic. It takes our administrators 30-45 minutes to approve 1 woman's profile on the site, sometimes longer. It's a lot of human hours around the clock that require serious training and experience.
People who are trying to cheat our members or the system, thinking that they are clever, may be not as smart as they think.
All we ask from our members is to be decent with other users of this dating site, and the people who help you feel safe and respected in your search for love overseas.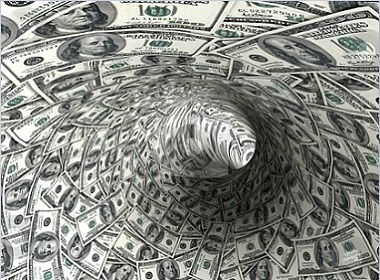 Read also: