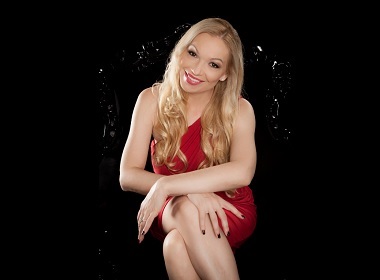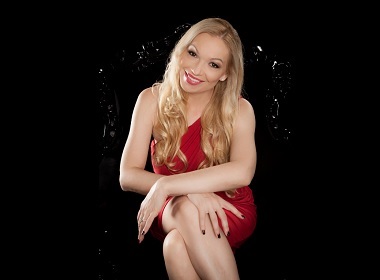 Most men don't realize that meeting women is a skill like any other, and with the help of a dating authority their results could improve in leaps and bounds, as compared with the traditional trial and error route. I have been working in the online dating industry for over 16 years as an operator of an introduction service and a coach, and seeing people making the same mistakes over and over makes me sigh.
On this site, I have talked to guys who spent over 70 thousand dollars on dating Slavic women, with nothing to show for results, except for lost years and much lighter bank accounts. While money could be earned again, no one is going to return you the time you have wasted chasing dreams.
Online Dating Authority
My involvement with the online dating began by chance when I was sitting at home pregnant with nothing to do, after marrying a western man I met through a newspaper ad (this was before the Internet became a part of our everyday lives). I surfed the Net, and found English sites with information about daily life in Russia, which I found hilarious.
The ideas about Russian women seeking western men for marriage were even more bizarre, and this prompted me to start my own website, where I wrote (in my broken English) what I thought about it, expressing a Russian female's point of view.
Instantly, I became an unanticipated authority on all things Russian, which was a bit funny. Writers asked me details for plots involving Russian characters, newspapers and magazines inquired about dating processes in international relationships.
Dating Coach
I decided to learn more about western relationships, and read over 100 Amazon bestsellers on dating, purchased several audio programs of renowned coaches. Then I signed up for a Life Coaching Academy, and became a certified life coach.
After that, my interest in coaching techniques grew, and I enrolled to study Neuro-Linguistic Programming (NLP), and completed 3 levels from NLP Practitioner to Master Practitioner, and then Trainer of NLP.
I was lucky to train with the founder of Timeline Therapy Dr. Tad James and his beautiful wife Dr. Adriana James (who is also Eastern-European) in 2 programs, which was mind-blowing. I also did a course with the founder of Neuro-Semantics Dr. Michael Hall.
Having the latest techniques and tools available made my dating coaching expertise much more diverse. Sometimes you can turn a person's world upside down by simply asking the right question.
Slavic Women Expert
For the last year, I have been talking daily through my blog with thousands of Slavic women from Russia, Ukraine, and Belarus, helping them to solve their problems and answering their questions. Seeing the big picture from both sides of the puzzle (both guys' and girls' point of view) allows me to give advice that is more effective in today's world.
Things change so fast in our life. What worked 3-4 years ago may be completely outdated today. There are tools and techniques that work instantly and provide excellent results, when used correctly.
This is why I feel it's strange when guys are happy to spend $3000 on a trip to Ukraine to see a girl they have been talking to online, but do not see the value in checking what could get wrong, and prevent it from happening by getting a quick course in dating Slavic women the right way.
I can teach you a couple of quick techniques that will make your girl feel like a queen, and prevent arguments. It's all inside there. Would you like to know how?
In just 8 hours of listening to audios (in your car or while you are exercising) you will know nearly as much about dating as I do after continuously studying for 15 years, which cost me over $35,000 in fees. Remember that no one can give you back the lost time. Better enjoy it with someone you are happy with.
This is what one of the clients of VIP Coaching Program said:
" I haven't had a chance to work through the VIP Coaching Manual in detail yet (I'm going to work on that this weekend), but I've seen enough to recognize that you have created a marvelous resource. You should consider generalizing it and marketing it outside of the International dating arena."
And this is true — dating is a skill that works with girls of any nationality. While there are some peculiarities in meeting females from Russia and Ukraine, the majority of practical skills are going to become a part of your personal arsenal of success, both in relationships and communication with ladies in general.
It is just a skill. It's learnable. Stop sabotaging your own efforts, and learn it. There is no shame in learning how to work a computer program with the help of an expert or a coach, as opposed to pressing buttons and trying to figure it out by yourself. It is also no shame in understanding how dating works, so you can improve your results.