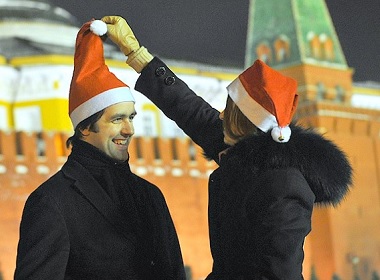 Today, December 31, you may not have much of a chance to catch up with your online sweetheart, as she is probably too busy cutting vegetables and meats preparing for the celebration of the New Year's Eve. Find out how Russians and Ukrainians celebrate it at home.
The Significance of The New Year's Eve
The consensus of Russian and Ukrainian women holds that New Year's Eve is the most magnificent holiday of the year. It is the magical event that gives them hope that their lives will change for the better.
Even a person's birthday is considered below this miraculous timeline. Making wishes as the clock strikes midnight is the major thrill.
An adorned plastic or real fir tree (which Russians and Ukrainians call "New Year Tree") will be necessarily present at the location of the party, as well as other decorations that you usually consider a part of Christmas: Garlands, shiny ornaments, figurines, etc.
Only reasonably wealthy individuals can afford to book a table at a restaurant, as prices for the biggest night of the year are remarkable. Such parties will have organized entertainment and a host.
But this account is about an archetypal home-made New Year's Eve amusement program.
Preparation
The preparation for the New Year's Eve (and most importantly, the following night) celebrations starts long before 31 December. Often planning activities take 2-3 months.
I am not kidding: My Slavic girlfriends started to prepare for the New Year's Eve (which is to be celebrated at my place) 2 months in advance. There will be a performance of singing and dancing (which they do themselves), games, and other fun pursuits. Everyone is bringing a plate of food and drinks.
This is how most holiday parties are organized. There is rarely just relaxing and easygoing chat.
No, there is an entertainment program that has been rehearsed for weeks. Pretend-name tags, themes (my friends come as Red Monkeys this year, because this is what 2016 is in Chinese horoscope), and many other things.
Thanks Universe, this year I can do what I want because I am the host. At other times, I get reprimands for not dressing up correctly, as required. And this is in Australia! Slavic parties may get pretty imposing.
(My Slavic friends are from Ukraine, Russia, Belarus, Kazakhstan, and Baltic countries of the former Soviet Union. We speak Russian between ourselves. Western countries have large Russian-speaking communities and clubs, mostly formed by women who married foreigners; there are also couples where both spouses speak Russian.)
Food and Drinks
It is a going joke in Russia and Ukraine that alcohol purchased for the date needs to be restocked several times, because it keeps getting consumed by holiday-spirited males.
Single girls usually won't be responsible for purchasing spirits. They may be required to bring a bottle of champagne or soft drinks. Unattached females normally do not host parties; they join their married friends.
Young singles arrange mixed parties for guys and girls, with the habitual development being unexpected New Year romances.
Females often get together at the location to cook meals hours before the party starts.
The preparation work begins late in the morning and continues until mid-afternoon, when people take naps in order to survive the sleepless night.
If women don't get together for cooking, they prepare food and snacks at home. Then they bring several plates to the party.
Various salads made of vegetables, meat, chicken, and fish take hours to prepare.
Antipasti plates are cut in advance and stored in fridges.
Pelmeni (Russian meat dumplings similar to ravioli, but meatier), are freshly handmade and frozen to be cooked later.
Often pelmeni-making is a lovely entertainment in itself.
Even males join in putting the filling on flattened circles of dough, as it's time consuming.
The Staple New Year's Dish
There is one New Year dish that can be found on every Russian and Ukrainian festive table: The Russian salad.
In the countries of the former Soviet Union it's called "Olivier", which sounds rather French.
Contrary to its name, there are no olives in this salad. Here is the recipe, you may want to try it; it's easy to make.
Russian salad "Olivier"
Serves 4-6. Double or triple ingredients for larger groups.
Ingredients:
3 boiled potatoes (boil in skin, make sure not to overcook), peeled
3 boiled eggs, peeled
1 boiled carrot
1 small pickled cucumber (European style or lightly pickled with dill)
200-300 grams (0.4-0.6 lbs) of ham, boiled beef or chicken, or sausage
125 g. (0.3 lbs) can of green baby peas, drained
1/2 small brown onion, finely shopped
Pepper, mayonnaise to taste
Cooking instructions:
Chop boiled potatoes, carrot, eggs in small cubes, put in a large bowl.
Cut ham (or meat) in smaller cubes.
Cut pickled cucumber in even smaller pieces, add all ingredients to the bowl.
Add drained peas and finely chopped brown onion, mix through.
Lightly season with pepper, add a few table spoons of plain mayonnaise. The mixture should be slightly creamy, not dry. Taste, add more mayonnaise if required. Normally, salt is not needed as pickles and mayonnaise add enough saltiness.
Salad "Olivier" is a staple dish of the Russian, Ukrainian festive table and there is no celebration without it. It can be decorated with grated egg yolks on top, or in any other way that includes figurines from the ingredients. Commonly Russians and Ukrainians have a giant bowl of this salad for the festivities.
There also will be mandarins at the celebratory table, which are considered specific to the New Year.
Start: Sitting Down at The Festive Table
From 7 pm and onwards guests sit down at one large table. Sometimes several tables are put together next to each other, so that everyone can find a place.
Usually the party starts before 9 pm, so as to accommodate any children that are present and may wish to sleep later. It's not unusual for parents of young kids to send them to grandparents for the night, while entertaining with their close friends.
Since Russians and Ukrainians get married early, young adults of 20-25 years old may have 1-2 kids, who are spending the night with their grandparents. The grandparents will be about 40-45, and may also have visitors for the night, but their parties are not as wild as the younger crowds enjoy.
The tables are full of food (which will be consumed as leftovers over the coming days). Normally there are at least 2-3 times more food than necessary.
As Russia has 9 time zones (a few years ago they united 3 time zones into 1; before that there were 11 time zones), the New Year is already celebrated in Vladivostok (Russian Far East) when it's 5 pm in the afternoon in Moscow.
Some groups start clinking vine glasses every hour, as the New Year progresses through Russian time zones.
Seeing Off The Old Year
The party livens up as the time gets closer to midnight.
Everyone who unexpectedly fell asleep after the hard work, gets ready for the New Year, and the ones who went too hard on the booze and passed out (which is not rare), are woken up.
At about 11:45-11:55 pm guests clink glasses for the Old Year. You are supposed to think over what happened in the past year, remember the good, and let go of the bad.
Meeting The New Year
The TV is switched on, so as not to miss the clock ringing midnight.
Usually in Russia they broadcast a pre-recorded New Year speech of the President on the main channel, to which most people tune in. The speech ends at midnight, when the TV shows the Kremlin clock on Spasskaya Tower of the Red Square in Moscow playing the familiar melody, and then ringing 12 beats for midnight.
It is with the first sounds of the Kremlin clock melody that a new bottle of Champagne is opened and glasses are filled with the sparkling vine, and on the last beat of the clock people yell, "Happy New Year!" and drink to the bottom.
This ritual is very important and it's erroneous to open the bottle too early in advance, or fiddle with the cork for too long, which may result in missing the essential first second of the New Year.
Russians and Ukrainians believe that a wish made while the clock is ringing will come true. To ensure it happens with certainty, it's recommended to write the wish on a piece of paper, then burn it, and put the ashes in this special glass of champagne. You must do it while the clock is playing, or it will not come true.
The Party
Once the New Year has arrived, the party is only starting — not ending like in the western tradition.
The group may elect to go to the local square featuring an ice town, labyrinth, icy hills, and a giant New Year Tree, to mix with other jolly citizens and participate in rides.
Barely anyone is on the city square at midnight (I once decided to meet the New Year on the central city square with a friend and a bottle of Champagne), but hundreds of people arrive minutes later.
Other parties decide to have a dance or watch the New Year concert of the biggest pop-stars on TV, which is broadcast for a few hours in a form of a themed musical after the midnight.
Many groups have pre-planned quizzes and activities run by volunteer-entertainers, to add some holiday cheer.
The celebrations often end only in the early hours of the morning. Most guests either sleep at the host's location on any couch of mattress that is provided or walk home if they live nearby.
The Next Morning
It's rare for people not to overindulge during the New Year Eve's celebrations, so the next day may be rather agonizing.
The hosts have a giant clean up to attend, and the guests need to somehow get home, regardless of the annoying headache (unless they have managed to catch a late night taxi and were lucky to fall asleep in their own beds).
The new life that everyone dreamed about doesn't apparently start on the first day of the year.
The month-long preparations and scheduling, division of responsibilities and planning, it all culminated in a few hours of unbridled joy following by a gloomy waking up.
But the stories and anecdotes of the merriment will be remembered for years to come, and signify the new level of achievement in party planning.
Welcome to the first day of the rest of your life!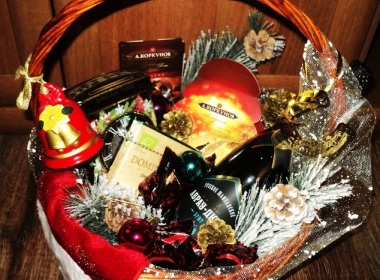 Read also: