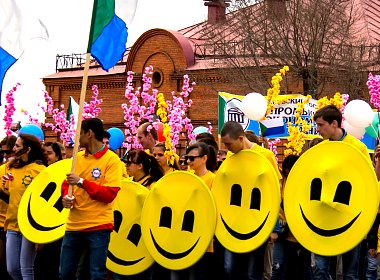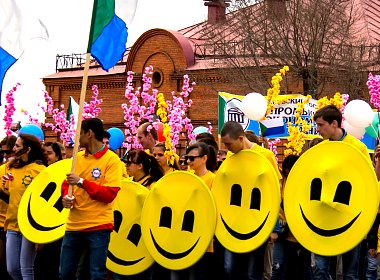 The latest  world's happiness index ranked Ukraine one of the lowest on the list. The World Happiness report 2016 shows that Ukrainians are feeling increasingly unhappy. Their country is in the top 10 countries where the level of happiness dropped the most dramatically since 2015.
Are the researchers overly pessimistic? A Ukrainian research company decided to check how many Ukrainians are happy. Their study states that the majority of Ukrainians are quite optimistic.
How happy are Ukrainians?
Research and Branding Group conducted a survey in order to find out how many people in Ukraine were happy. They compared their results with the previous data, Finance.ua reports.
It turned out that 80% of Ukrainians believe that happiness exists, only 12% of the respondents support the opposite idea. However, the number of Ukrainians who believe in happiness decreased by 11% since December 2013.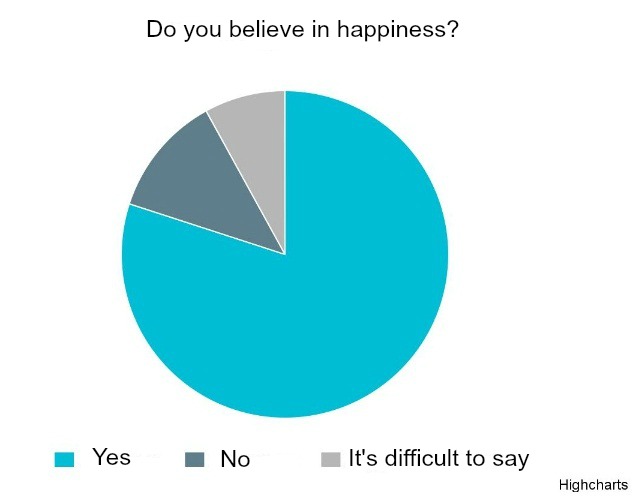 Two-thirds of Ukrainians (66%) consider themselves happy. At the same time, the significant part of Ukraine's citizens (25%) do not feel happy.
Unfortunately, the share of happy people decreased by 9% as compared to 2013. The number of unhappy men and women increased by 5%.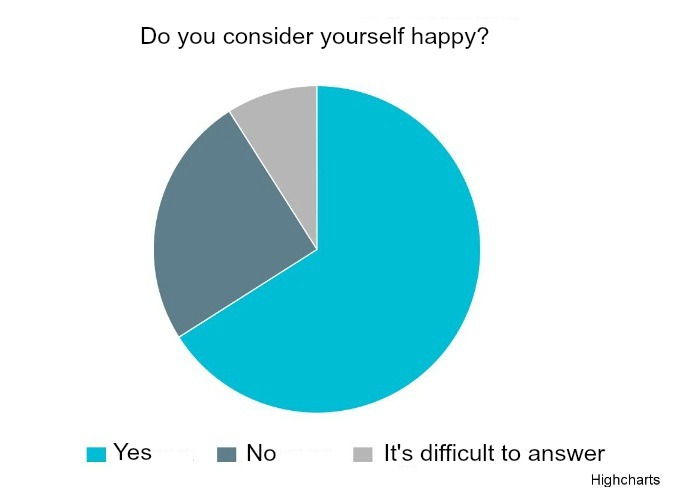 According to the Ukrainians' point of view, happiness is associated with:
Family well-being and health (58%)
Children and grandchildren (46%)
A loving partner (25%)
Friends (23%)
Joy of life (23%)
The values of Ukrainians haven't changed since 2013 but the number of those who needs friends to be happy dropped by 8%.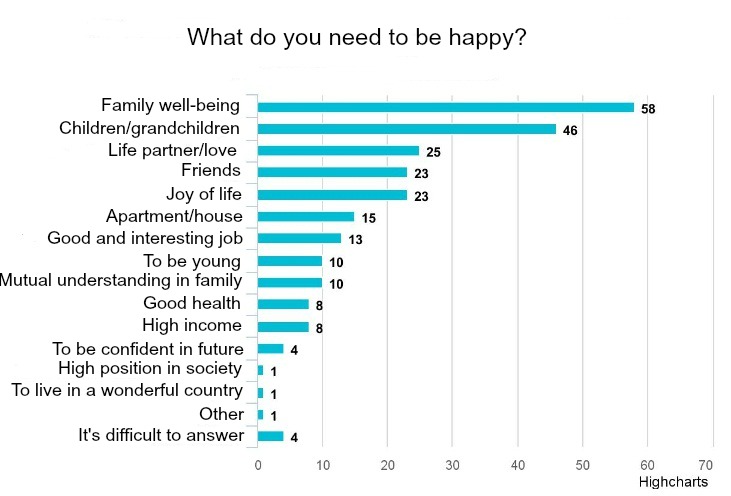 What prevents Ukrainians from feeling happy:
Economic insecurity — people don't feel secure about their future (36%)
Poverty and lack of money (34%)
Health problems (18%)
For the last 2,5 years, the number of people who are concerned about their future has risen by 9%.
The survey results show that a third of Ukrainians (34%) believe that they have more happy friends around than unhappy ones; 31% of respondents state that the number of happy and unhappy people is equal; 25% say that the majority of people they meet are unhappy.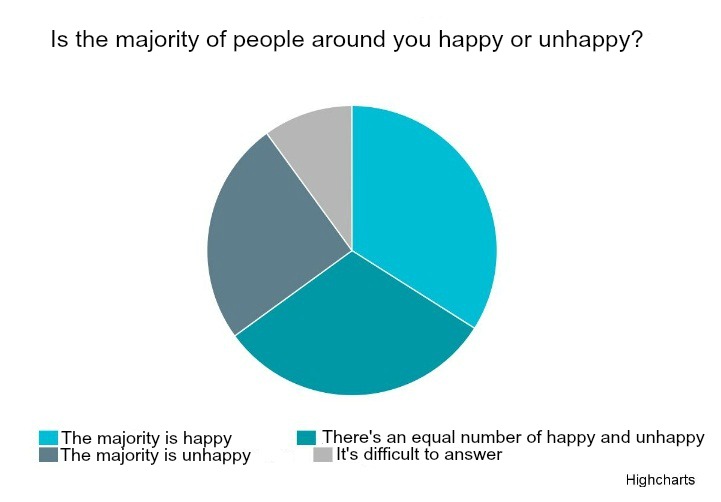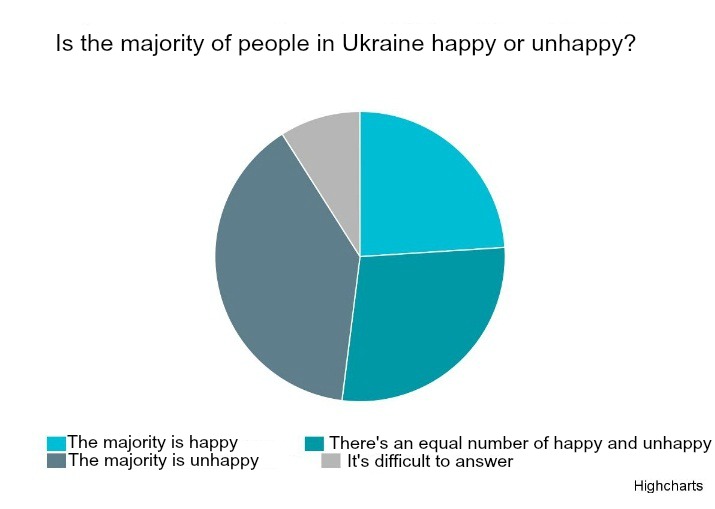 Infographics: Finance.ua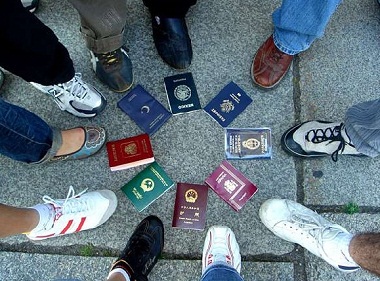 Read also:

Share this article