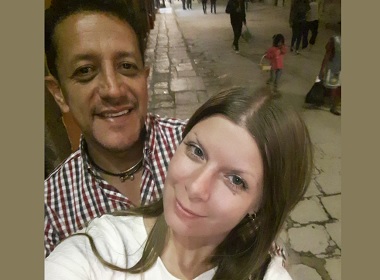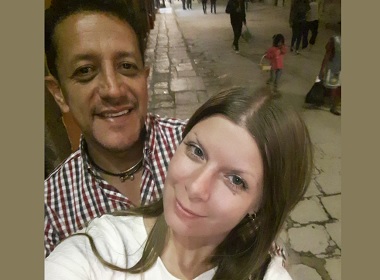 Couples start chatting on Elenasmodels.com every hour with so many love stories that begin daily. We are very happy to hear from our happy couples who connected on EM and managed to create something special. If you are thinking about giving it a go, it's the best time of your life to do it! You are the youngest today that you'll ever be and it's the perfect day to connect with someone amazing. Upgrade today and start communicating with no limits! Things may look very different for you in just 3 months, as this new true life story shows.
Met in 2018: Yuliya and Ricardo story (Russia, Mexico)
Good day, Elena.
I decided to tell my story, or more precisely the story of how I met my future husband on your site. I registered quite a while ago, at the end of 2015. I've had some communications, long ones and not so long.
In reality, being a pretty young woman, I was getting a lot of attention, but many men had been disappearing after hearing that I have a teenage son, I think they were scared of such "baggage".
Since I was quite busy, sometimes I had breaks for up to half a year without checking the site. I had some disappointments when I was investing myself in communication, opening up to a man and then he'd simply disappear.
But because in my city I had no chances to find a partner, I didn't give up. It took me nearly 3 years to find my man.
The profile of a handsome man from Mexico I noticed on 1 June [2018]. I was attracted to the fact that he was from Mexico, although it's precisely the other end of the world from where I live. I was vacationing in Mexico in February and simply fell in love with this country. I think it has everything to be happy… You don't even need to travel anywhere. The sea, the ocean, gorgeous mountains and the most beautiful nature. And most importantly, kind and open people.
So, this was a bonus to a very nice profile. I was thinking about it for 2 days and then I decided to make the first move and sent an Expression of Interest. And I didn't have to wait long for a response!
I can write a lot about our communication, but it was after just one week that we realized how much we had in common. It was 4 July when I boarded the plane to Mexico and I was very apprehensive about the forthcoming meeting.
We came to that decision quickly, but there were many signs. All of a sudden I had problems at work and when we started talking about a possible meeting, I didn't think for too long, I simply resigned. My son flew to St. Petersburg for a vacation and I decided to take a punt and went to Mexico, knowing in my heart that I was going to meet my future HUSBAND!!!!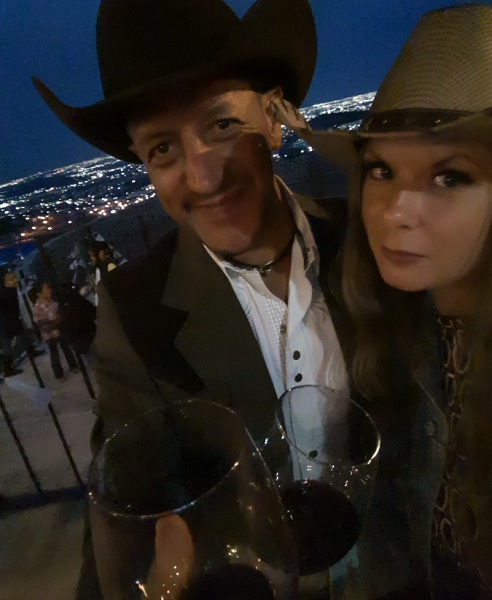 Why not a neutral territory, I really wanted to see how he lives, what is he like, and it's only possible by immersing myself in his world.
2 months have passed quickly. We have been travelling, I got introduced to his big family. Really big, his father's anniversary was during my visit. There were 250 people at the party, his family, whom I was introduced to as the future wife, and who accepted me with open arms. Everything was great.
Ricardo happened to be an ideal man. Absolutely without harmful habits, athletic and devoting all his time to me. It's the first time in my life that I was feeling like a woman who's been looked after. I understood where this attitude comes from when I met his parents. They are married for over 50 years and the father adores his mother and spoils her as much as he can.
Now I have returned to my native city Khabarovsk in Russia. I have a lot of unfinished business to take care of, including the situation with my son. He is 15 and I have to leave him with the father for now. It's hard. My beloved man is happy to take him immediately but we understand that it's best if he completes the high school in Russia.
So, we only have the school holidays when I will be able to spend time with him. I simply can't uproot him from his surroundings during this complicated age. Even I don't feel completely at ease in my new environment. I don't speak the language yet, but I will start learning as soon as I arrive there. All my friends and family are in Russia. It's one of the downsides of emigration, the social vacuum. You only have your beloved man and that's all. The rest, as I hope, will come later.
I am going back to Mexico on 10 October and I will arrive in a different social status. I got the marriage proposal one month ago in the beautiful Cancun in a very romantic setting. But unfortunately I didn't have all the necessary documents to register a marriage, so we had to postpone the ceremony.
I will come back to my home town on 31 December, just in time for the New Year, with presents, like Santa Claus. I will take my son for a holiday together. Then I will see him in May, when he would have completed the Year 9, and we would be able to spend the summer together.
Of course, it's hard for me to leave the most important thing in my life behind, but it's his choice and my acceptance of his choice.
It's the only minus in my whole happy story. I miss my parents and my child in this beautiful country. Even though he is nearly a grown up man, for me he is still my baby.
That's the whole story…
I wish everyone to find their happiness. My story is another one for your collection. It's a very happy story.
Most importantly, I want to tell all women and girls, don't despair, seek and don't be afraid to write first. We, Russian women, are used to waiting for attention from men, but foreigners are different. This is why sometimes you need to take the first step yourself.
Wishing happiness and love to everyone!!!!
Yuliya (Khabarovsk, Russia) и Victor Ricardo (Queretaro, Mexico)
Read the complete story on Elenasmodels.com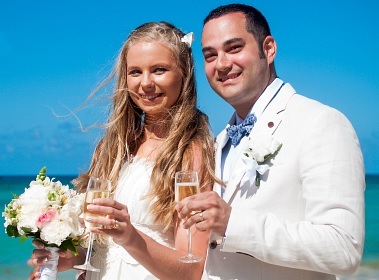 Read more success stories of our clients: