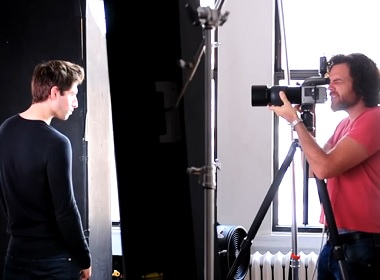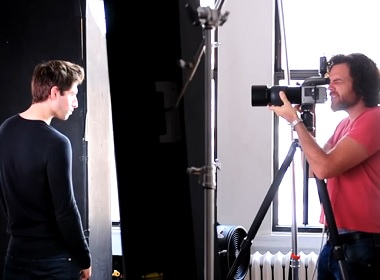 The theme of photos on dating sites is never going to run out of oil.
I feel that I could be writing an article on photos once a week, and there still would be men who have poor quality photos in their dating profiles online.
Why Your Photo Is The Most Important Thing To Attract Women
If you ever did a search on a dating site, you would know what is in the search results: A small thumbnail of your main photo and a very limited information about you, usually your name and age, maybe the location.
That's about it.
I do not know a person who would date by names. Your location is more relevant to what people are looking for, but seriously, there are thousands of people living in the same place, and since you are on an international dating site, women may not be particularly attracted to a location alone.
Age? OK, that's relevant, but there are scores of men who are of the same age as you are.
Clearly, your photo is the only thing that women are making their judgement upon, before clicking on a picture in search results.
Tell me if I am wrong: What is your modus operandi? Are you searching by name or location? Are you particularly attracted to 27-year-olds as opposed to 28-year-olds?
Forgive my vanity, but I look at the photos. Yes, the little picture on top of your name. Sorry, that's true. I am superficial. Just like the most of us, I am choosing by the little icon in the search results.
Unless your picture attracts me, you are not getting featured (for free) on this blog, just like the photos of women that you can see on the right panel.
On the girls' blog, there are men's photos. And for the moment, I am the one deciding who gets featured there.
If you would like to be put in front of 30,000+ women visiting the Russian blog every month, get your main photo right.
3 Common Mistakes With Photos That Men Make On Dating Sites
Now that you know how important is your main photo (because that's what the girls see in search results — only the thumbnail of your main photo), it's time to tell you what are the 3 common mistakes that men make with their photos on dating sites.
Mistake #1: No photo at all
You are in a hurry, you don't have the time to upload the picture, you are going to do it tomorrow, you don't want people to see that you are dating online — whatever is your excuse, it's pointless to try meeting women you are not prepared to upload a photo of yourself. No one wants to start talking to a mysterious stranger who is hiding his face — no one, except for online dating scammers. They love such profiles — since no one else is writing to you, they have the monopoly.
Solution: Get a photo, pronto.
Mistake #2: Sunglasses and hats
Same thing, you are trying to hide your identity. Why? How many women would like to find out? Not many.
If you want to hide your identity, the best thing is to smile broadly or laugh. You can also turn away 10-30 degrees from the camera, rather than looking straight at it. This distorts your face, and it becomes hardly recognizable. Don't use the same photo as you are using on this dating portal as anywhere else, make a special picture for this site. This means, if someone is nosy, they cannot find any of your other online accounts (it's possible to search by an image).
Solution: Laugh, smile, make a unique photo. This will make women attracted to you (they love men who look happy and open), and it will not jeopardise your privacy.
Mistake #3: She cannot see your eyes
Not being frightened to sound cliché, your eyes are the windows to your soul. Good portrait photos are always the most clicked upon. If you are looking straight into the eyes of the viewer, so much the better. She should be able to see your eyes already in the small thumbnail image, in order to click on it.
Solution: You will need a new photo, or try to cut out the background from your old one, it may also work.
Now, check your main photo and see if it gives you a boost or a downer.
Video: How To Take a Great Headshot
I get it, you are not a photographer. This is why you may need a tip or two on how to take a great headshot. Headshots are what movie producers and advertising executives look at when deciding whom they are going to pay a salary to model their new product or be the hero, who will make millions of people to spend $10 for a movie ticket on a Friday night.
This is also what Russian and Ukrainian women look at before deciding to skip your profile or answer "No" to your EOI, or click on your picture to read more about you. Get a great headshot, and you will increase your response rate by at least 50%.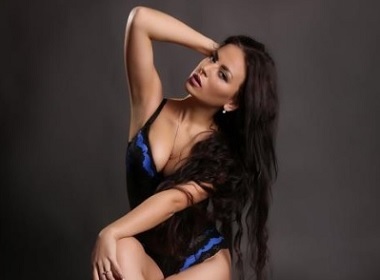 Read also: