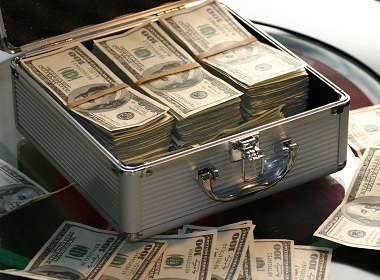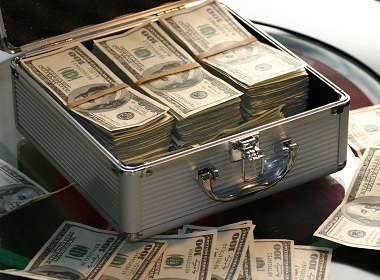 There is an ongoing billion-dollar swindle that no media outlet is willing to speak about. They are talking about tradesmen overcharging pensioners for roof renovations, someone using a politically incorrect word (this theme they can talk about for weeks), even Nigerian love scammers get a mention from time to time.
Recently USA Federal Trade Commission ordered an investigation over the troubled adulterers website Ashley Madison due to their proven use of "fembots" — fake female accounts utilized to lure visitors to sign up and pay, Quartz reported.
"The dating website was tricking its male users into believing that robots were seductive females", Ananya Bhattacharya points out. "Fembots — computer-generated fake female profiles — would chat up non-paying male users." This practice obviously doesn't comply with the requirements of providing an honest service to customers, according to FTC.
However, the giant industry of PPL (paid correspondence or pay-per-letter) websites is still flying under the radar. These websites turn amounts way larger than Nigerian romance swindlers — hundreds of millions every year, billions in the last decade. And it's all one giant money extracting system, similar to online gambling.
PPL and white collar crime
Except for the movie "Runner, Runner" I cannot recall large media stories about abuse at online gambling sites. These sites make their owners billions, and billionaires are respectful members of the society.
Find a way for people to happily part with large sums of money (even for products that may be useless or even harmful for them), and no one has objections. Vice versa, you will be a respected businessman and may even get into Forbes ratings.
Doing something that is not 100% kosher? White collar crime seldom gets punished.
PPL structures today employ tens of thousands of people in Ukraine to pose for photos and write to foreigners in dating chats (while pretending that there are bona fide relationships being built). There have been numerous reports in Ukraine about the way of operation of these ventures. Reporters easily get hired and explained the ropes of the job in no uncertain terms. (Use Google translator to read this report in Russian on Segodnya.ua.)
How this outrageous scam works is no secret. But both Ukrainian authorities and western consumer watchdogs are looking the other way. Why?
Photo: Screenshot from http://ua.trud.com/jobs/brachnoe_agentstvo/
Why no one wants to talk about PPL
PPL systems also use fembots. The most popular in Russia and Ukraine robotic chat software seller WMID BOT brags about having over 37,000 users. The names of well-known paid correspondence portals where the software is allegedly used are proudly displayed. But why this scheme is still allowed to operate on such a large scale while others are being investigated and punished?
Let's see who are the victims of PPL scams.
Lonely western men who are lured to pay for fake letters and chats to distant beauties.
Lonely Ukrainian females who decided to list profiles with PPL sites, hoping to find a partner abroad, but instead are made to go on dates with old men they never wanted to talk to (but who were getting mails and chats written supposedly by these women, in reality produced by substitute writers).
Pretty models who wanted a free photo shoot but got their photos stolen and misused on PPL sites to lure foreign men.
Why the media isn't interested in these people?
The verdict for western bachelors seeking international relationships: It's your own fault! Why didn't you date local women? Men seeking international relationships are often portrayed as abusers or users, who do not deserve any pity.
Lonely Ukrainian females who struggle to find a match at home: Who cares about them? We don't need any more immigrants here.
Silly young Ukrainian girls whose photos are stolen by PPL sites: Did they forget that free cheese is only in a mousetrap? They'll get over it, not a bit deal.
Why PPL is good for power brokers
It appears that power brokers choose to close their eyes to this giant swindle because it suits them.
Feministic and women's movements are happy: Potential "abusers" cannot get access to vulnerable women from other countries. Moreover, they are instantly being punished for even thinking of seeking partners elsewhere: They are financially ripped off, suits them well. They shouldn't hope they can meet better quality women elsewhere.
Western authorities are happy: We don't need unscrutinised immigration, where people cannot be refused entry into the country. No real couples means no problems.
Ukrainian authorities are happy: The industry employs tens of thousands of people, bringing hundreds of millions of dollars to Ukraine in the form of commissions paid to agents. Agents share their earnings with local employees. It's a sizable proportion of overseas earnings that comes into the country as remuneration and a large part of the Ukrainian service industry.
Ukrainian authorities are also happy because PPL prevents emigration of citizens (workforce) overseas while simultaneously allowing people to have an income. PPL industry is an important employer in Ukraine.
PPL is highly regulated. It's only digital communication that goes back and forth, and since people are in different countries, not a lot of problems can occur. In other words, it's quite safe and poses no security risks.
In short, PPL helps to keep the potentially giant international dating industry under control. Who knows what would happen if people were talking online for real in such giant numbers. The current situation with refugees is bad enough, we don't need another crisis on our hands.
Real international dating as opposed to paid correspondence
Real international dating where people are communicating directly, on the other hand, is potentially fraught with perils.
Women moving to another country are vulnerable because they may have poor knowledge of language and laws, and could be easily manipulated.
Such immigration could be a source of potential security risks.
Diplomatic relationships between countries could be affected due to conflicts in international couples (including custody of children in the event of separation), while any problems in domestic pairs don't pose such threats.
The only people who win in the case of successful international relationships are the couples, who found a better quality partner than the ones available for them at home.
But power brokers don't see this as a profitable outcome for themselves. They benefit more from PPL.
This may be why no consumer watchdogs or media are digging into PPL structures and the systematic abuse that is happening there. It's a billion-dollar scam that no one wants to know about.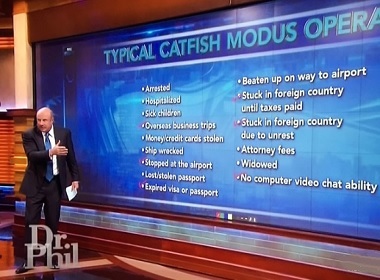 Read also:

Share this article