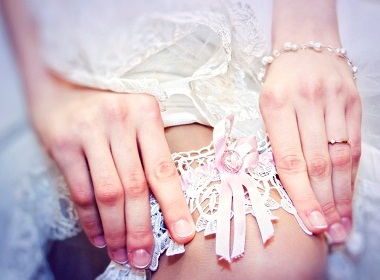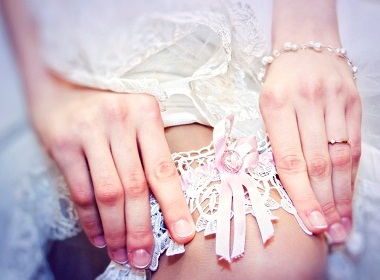 Russian brides are proverbial. Mail order brides from Russia are something that everyone had heard about, just like Maria Sharapova's drug scandal.
But what you probably have not heard about is how millions of western men get stitched by giant online consortiums touting themselves as "premium international dating sites".
Fake Russian Brides
Because Russian brides are renowned, giant online conglomerates put the business on steroids. In around 2003 a software company invented pay-per-letter dating, or PPL.
In PPL scheme every mail going through the system of international dating sites needs to be paid for: the ones going from men to women and the ones going back.
The profits of these companies skyrocketed. In fact, PPL sites make probably 100 times more money per user than regular singles portals were you pay for a membership that allows you to contact whomever you want for a period of time at no extra cost.
It is not unusual for users of PPL sites to spend $500-1000 a week. In a few months, the investment may come to several thousands.
PPL ventures advertise "pay as you go", "no contracts", and then extract 100 times more from hopeful bachelors than regular dating sites.
When you are in love (thinking you are building a relationship), money is not something you want to be stingy on.
You are going to get a perfect Russian bride, who is crazy about you! Isn't it totally worth it? What's the problem with paying some mere $5 per letter? That's nothing compared with the amazing woman you are going to have in your life. Right?
That's what 1.5 million men who used sites of "premium international dating" companies thought. They paid thousands to Russian brides sites for letters and chats.
However, the inside information from the mouth of the top dating consultant to a large Russian brides site states, "users rarely meet". Which means, the sites are built as an illusion of a romance, to create a perfect love story in the mind of men. But rarely these dreams come true.
How Fake Russian Brides Work
On the surface, the site looks legitimate and may brag about being in business for 20 years, since the early days of the Internet. But what they are not saying is that they have changed their mode of operation from allowing users to contact each other directly to PPL (pay per letter) sometime between 2003 and 2011.
PPL sites started employing agents in Russia and Ukraine to find women, in exchange for commissions. To make more money, PPL ventures paid a commission for each message that paying users (men) sent and received. Men pay both ways: for mails and messages to and from a girl.
Supposedly, the letters are written by women. In reality, agents quickly figured out that anyone can type letters, and the more letters they send, the more money they will get.
The agents started to hire writers to type letters. Normally women seeking love would only write a few lines and men didn't feel it was adequate to warrant $5 per letter. Women also only wanted to talk to men they liked, and this wasn't really business-like.
So agents hired writers to type the kind of letters that would keep men "on the hook and paying" for as long as possible.
Then the agents realized that they would get even more money if they had more hot girls on their books. The hotter is the girl, the more suitors she has. Agents started to hire pretty girls and pay them for photos.
The scheme proved to be extremely profitable for PPL sites and agents. Writers could also earn good money, if the profile of the girl under whose name they typed letters was popular.
Some PPL sites allow writers to manage 10-30 profiles. Other sites require a unique IP for each profile, which still doesn't stop the abuse where letters are written just to extract money without any positive prospect for a real life relationship.
Today my estimation is that at least 30 thousand people in Ukraine are employed to impersonate Russian brides. That's about 0.25% of the total quantity of Ukrainian employees. For example, Ukrainian police forces employ 156 thousand people. Fake dating industry potentially involves the amount of people equalling 1/5 of the Ukrainian police force. That's the scale of operation.
In Ukraine the fake dating scheme is popular and basically became recognized by workers as a "normal job". Ads seeking operators of dating chat and pretty women who agree to supply their photos for "marriage agencies" are published openly on job portals.
"It's just a job," fake brides and writers believe. "What's the problem? If a man wants to pay for it, there is no harm done to let him do it."
The fact that the whole thing is a fraud doesn't seem to bother them.
"I am just allowing my photos to be used, I am not doing anything wrong," the brides muse.
"I am just helping women to find someone, to make a man interested in her," the writers insist.
So, what happens if a man breaks the rule "users rarely meet" and decides to visit his online bride?
If there is a huge age difference, the likely result is him going on a couple of dates with the prospective bride, if he is lucky and she shows up and he can see her in blood and flesh. It's unlikely to go any further but the bride will agree to continue paid correspondence.
Just as likely is the situation where the hopeful groom will be informed that "the girl suddenly had to leave the city" to attend to a sick relative in the country side with no Internet or mobile phone connection or had to urgently go on a business trip.
Some fake brides are told that meeting men in person is not required, they just need to provide photos. Others are paid to attend appointments with men, if they decide to visit Ukraine.
The guy arrives thinking he has an eager woman who is crazy about him and discovers a cold Ice Queen who keeps as far away from him as possible during short dates in the presence of a translator. Dates are usually set up in nice restaurants, so some girls come just for the food.
How Many Men Are Paying for Letters on Russian Brides Sites?
If you think it's small, one of the oldest Russian brides conglomerates boasts having 1 million 350 thousand active profiles of men on its recruitment website for agents. (Basically stating, just give us girls, we have the guys!)
At the same time, there are only 34 thousand active women's profiles, they state.
In other words, 40 men for 1 woman!
However, every user is bombarded by letters and chat requests from stunning girls.
Owners of "marriage agencies" in Kiev earn around 10 thousand dollars monthly, Russian news program Vesti reported. That's in the country where the average salary is about USD 200-300/month — and only $100 in small towns.
The big "premium international dating" conglomerates are rolling over their pay per letter (PPL) scheme world-wide. They now offer paid chat with Latin women, African women, Arabian women and many other dating "niches". Pay and you will be rewarded by sweet talk. What not to love?
How Big Is The Russian Brides Industry?
The Russian brides industry turns about 200 million dollars a year (estimated). Yes, it's about 2 billion dollars in the last 10 years.
Hopeful western bachelors keep paying thousands of dollars for communication with gorgeous women, whose photos they see on the site.
That's the only way the site allows communication. The rules for agents state clearly: no communication is allowed through other channels such as Skype, direct email, messengers, or mobile phone. Everything has to be accounted and paid for, so the only medium is where you found the profile. The communication is also constantly monitored by site's admin and agents are fined if this rule is not complied with.
What About The Victims?
No one gives the time of the day to the victims of fake Russian brides schemes.
The Ukrainian agents, writers, and models believe that if western men are so stupid to pay for it, they deserve to be stitched.
The western trade watchdogs and media aren't interested because they believe that men who express interest in foreign women are doing something inherently wrong and don't deserve to be protected under consumer and business regulations.
Proving that the scheme is specifically designed to encourage fake communication is easy. Simply check the payslips to agents, how many letters arrive from each girls' profile, how many hours the female user is supposedly spending online, does she work or study, and if yes, how is she supposed to be able to type letters for 8 hours at nights and then spend another 8 hours working as a school teacher.
The software programs on PPL sites and servers will be a tell-all revelation, if they were to be checked.
It's all simple, much more straightforward than illegal drug investigations. The writers and brides who provide photos are not professional criminals. They are just a part of a rotten system that was allowed to function way too long without repercussion.
But no one is willing to take the necessary steps and protect the victims.
Of course, we have larger problems to attend. Global warming, presidential elections in the USA, and potential terror threats. Who cares about misled men trapped by promises of love and affection.
The poor aging bachelors can wait. Maybe one day they will wise up and stop paying money for being told things they want to hear. Fake Russian brides are probably just taking the money that the love-hungry chaps would otherwise spend on porn. It's a daily dose of Prozac in the form of love letters. Harmless, isn't it?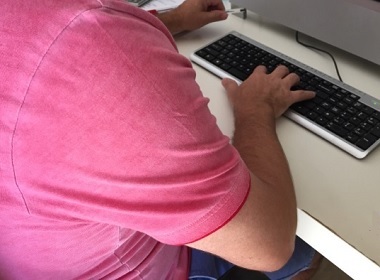 Read also: