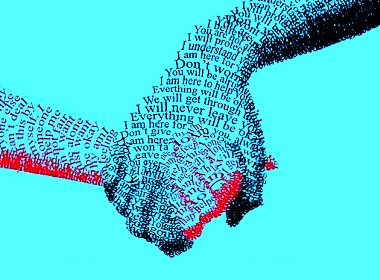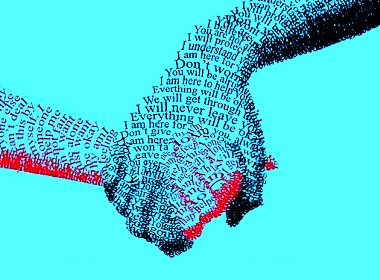 Talking to Russian brides costs a lot of money, as anyone who used pay-per-letter (PPL) dating sites will attest.
Amusingly, PPL enterprises keep insisting the communication and feelings of the "brides" are real, which is definitely farfetched, judging by the response we got on the announcement about Elena's Models banning 3 Ukrainian locations: Odessa, Zaporozhye, and Kharkov (scroll down to Comments and see the message from Sasha — it confirms the situation in these cities is as bad as we describe).
But there are much cheaper alternatives (which give you the same "romantic" experience from a fake remote girlfriend) than Russian brides sites. The costs start from only $15/month.
A Perfect Devoted Girlfriend
Apparently, the need to have someone who is always there for you (and always nice to you) is omnipresent in today's social landscape.
Single men and women feel the pressure to have a girlfriend or a boyfriend, and this is why sites like InvisibleGirlfriend.com and FakeGirlfriend.co came to life.
While they don't offer Russian brides (as yet), you have the upper hand in choosing your future remote female friend. There is a variety of photos to choose from, you can pick the age, the location, etc.
These services, too, have real people talking to you! Not just some chat bots.
John Hendrickson from Esquire signed up with an InvisibleGirlfriend.com thinking he would get to chat to a bot. He discovered that he was in fact conversing with an actual person, which made his real life girlfriend slightly jealous.
As you only have 100 text messages included in your $15 monthly package, his assigned chat mate stopped answering after a while. (100 short chats are not much, as you would know.)
If you want more, it's possible to purchase additional SMS ($10 per 100 texts). The people texting to you are paid per message.
Do you think that people wouldn't pay for an intrinsically fake girlfriend?
Thousands did, according to the director of the service Mr. Tabor, a BBC journalist Dave Lee reports. 50% buy the cheapest monthly package at $15, other 50% also get 10 voicemails and 1 personalized note for $25.
You may be surprised but 60% of users sign up for… a fake boyfriend! Yes, single girls and gay guys can get a male partner, at least by the picture. A person of any gender could be typing the SMS as a boy or a girl.
Fake Russian Brides
The model that PPL ventures with Russian brides use is the same. Men buy "credits" in advance and then spend them on chats and mails. (It is not unusual for Ukrainian guys to type as girls there as well.)
The only difference with InvisibleGirlfriend.com is that they admit upfront it's all fake.
Zoe, Hendrickson's imaginary chat friend, told him that her longest relationship lasted 3 months.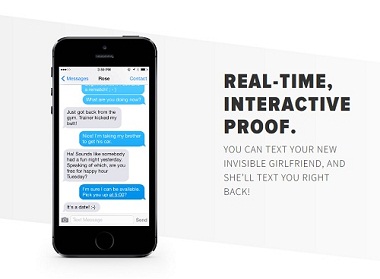 In terms of PPL sites with Russian brides, that's quite short. Remote Ukrainian fiancées manage to keep guys hooked for much longer — 6-12 months or even years.
Zoe said that she was paid very little per post, but with a large amount of messages it accumulated into a larger sum.
How viable is the system?
100 messages cost $10
The processing fee is about $1
The site would want at least 50%
It leaves $4.50 for 100 text messages, to pay the writer — about 4 cents per text.
If a girl has 10 clients, it's only 40 dollars/month.
If she has 100 clients, it's 400/month.
The author would need to have at least 50 clients to make $200 — the average monthly salary that Ukrainian authors are offered on local employment portals to write to men as "Russian brides". These 50 clients take time to acquire.
The Key To Success of Bogus Russian Brides
The key is the illusion of reality. Russian brides sites charging per message perpetrate the dream under the guise, "the women are real".
In truth, the whole thing is not any more real than the invisible girlfriend setup.
Sure, there is a real person whose photo has been used.
She may be even single.
She may be even seeking someone to love.
But you are not talking to the girl in the pictures — and even if you do, she is not talking to you because she wants to be with you but because she is paid per text.
That's what happens on IG. That's what happens (as the testimonies confirm) when you invest time and money in dating Ukrainian women through pay-per-letter systems.
PPL Sites Are NOT Online Dating
The whole premise of "online dating" is to establish a relationship and affinity with a person on the other site. If you are not talking to the girl in the pictures, what's the point of paying for mails and conversations?
You are better off signing up for a fake girlfriend. At least, it's much cheaper and more transparent than companies with bogus Russian brides.
Do you want something authentic? Go to true dating sites: the ones where people are not paid to talk to you.
Be prepared though: genuine people behave in unpredictable ways.
Some may be rude.
Some may be not in a good emotional space.
Some may not answer or disappear without a notice.
Some may be really nice!
Decide what you want: real people or predictability? Then go with what you think is right for you.
P.S. To compare, Elena's Models memberships are available from $16.50/month — with NO limits on communication, video and audio calls, with people who post their very own dating profiles and wish to meet a partner. Unless, of course, you prefer an illusion.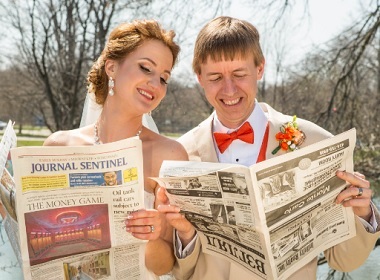 Read also: