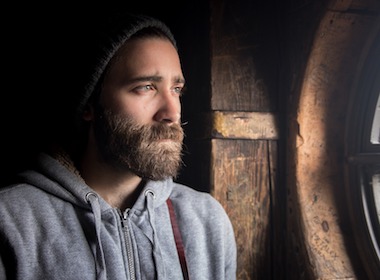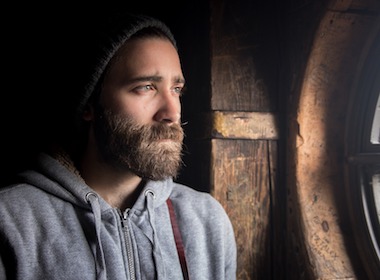 Loneliness epidemic has struck the world and is becoming a frightening threat to public health, even more dangerous to longevity than excess weight. The adverse health impacts of social isolation are substantial, the results of latest research revealed at the recent annual APA conference.
Loneliness epidemic: Being lonely is dangerous to your health
Social connection with other people is believed to be a basic human need that is absolutely crucial for welfare, happiness and even survival. A telling and a vivid example is the fact that newborns separated from primary caregivers are missing human contact and more often than not are unable to smoothly develop, or may even die.
The recent census findings demonstrate:
About a quarter of the USA population are households of one person.
More than half of Americans are single.
Numbers of marriages and kids born are gradually declining.
These trends mean that people are losing their social bonds and suffer from increasing feeling of loneliness.
The study presented at the conference, which included almost 3.5 million participants from America, Europe and Asia, studied the impacts that social exclusion and a life of solitude have on mortality rates and people's health.
Research demonstrated that these factors are linked to health deterioration and, consequently, early death. The impact of social isolation is even greater than that of other well-recognized risk factors such as obesity.
Good relationships help you live longer
It is quite clear that with the ageing population harmful effects of solitary life and social exclusion will continue to expand. And it is no coincidence that countries around the globe report that there is, indeed, a "loneliness epidemic" that has struck the mankind.
That is why, the researchers say, we need to face the problem and find ways to solve it, both at the public level and in life of each individual.
One study with over 300,000 participants revealed that a larger number of social ties reduces the risk of premature mortality by 50%.
That is why greater attention must be paid, for example, to communication and social skills taught to children in schools. At the same time, doctors should include an analysis of social ties in routine health checks.
Other than that, specialists believe that people should prepare for retirement not only financially but also socially, since most of social contacts are often connected with a person's workplace. When you retire, your spouse becomes the central person for daily interactions, and if you have no one to talk to, it starts damaging your health.
In another study, it was demonstrated that survival of cancer patients was linked to having a spouse or a partner. People who had a significant other survived at a greater rate than singles.
Want to live healthily and happily? Find a life partner
While some men dream of finding a younger woman to start a family with, others think in terms of lasting companionship for life.
Studies show that marriages with a large age difference are more likely to dissolve than spousal unions where the age gap doesn't exceed 4-10 years.
Having a stable and loving companion who is devoted to you may give you 10-15 extra years of quality life, which potentially can benefit your health more than giving up smoking or dropping excess weight.
If you are 30-45, it's the best age to meet a Slavic woman of your dreams. This is the "golden age" that women of all ages find attractive.
If you are over 45, your chances to score with beautiful women drop with every year. The type of woman you can get involved with today, you may not be able to meet in 5-10 years.
Whether you seek more excitement and emotions, or prefer peace and harmony, the best woman you can meet may have already registered on Elenasmodels.com, seeking someone like you.
Check the women who joined this week and start making your dreams come true!
Read also: