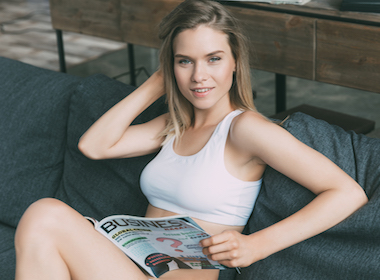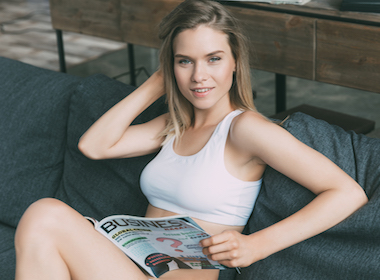 I had a discussion on the blog with a male member about  women who don't login to the dating site for a long time. His views were that many ladies on our site seem to have abandoned their profiles and don't respond to messages, and that we should somehow "make" them login and answer.
He wrote:
"Some women are not serious and they haven't logged in for a long time (some for 3 months or more). It's not your fault that this happens, but maybe you can try to reduce it. I know that you send notifications, but I meant that you should send something like a warning. By email, by SMS. You will only benefit if some women come back. And your servers will benefit from removing abandoned profiles."
A similar topic, why women don't answer, had been discussed a while ago on the blog. At that time a couple of guys complained that girls answered their Expressions of Interest (EOI's) positively but after the first message stopped writing.
How Dating Sites Work
For those of you who haven't used general dating sites but only pay-per-letter operations of Ukrainian and Russian marriage agencies (read how it works here: What is PPL?), regular online personals allow people to place their profiles and contact other singles, who uploaded their photos and questionnaires at the same place.
That is: every person has the right to contact anyone, and decide whether they wish to return the interest of members who write to them. If you have been using any general dating site, I am confident that you weren't answering 100% of mails and messages you received there.
I am a normal person, and I also get emails to my Inbox every day. By no means I feel obliged to answer everyone who decided to write to me, or even read their letters. Quite a few mails in Russian or English that I receive get deleted without reading. It doesn't mean that I am not serious about communicating via email with people I want to converse with. It just means that certain people and their messages don't interest me.
Elena's Models is a regular dating site, and not a "marriage agency". We do not make anyone do anything. You have 100% control over what you are doing and whom you are dating, and so are other members — male or female.
If Russian and Ukrainian women want to answer your message, they will.
If they wish to login to the site, they will.
One thing you can be sure on our dating site is that the girls who are writing to you are doing it because they actually want to get in touch with you.
How Serious Are Russian and Ukrainian Women on EM
Just in the same way, Russian and Ukrainian women who join Elenasmodels.com are serious enough about meeting a partner to spend the rest of their lives with, although they may decide in time that EM isn't the dating site where it can happen for them — judging by the quality of men who wrote to them in the first 2-3 weeks after the registration.
There is nothing we can do to change this view, except urging our male users to create a better first impression that would keep the ladies on our dating site.
On this blog, I keep reminding our users about the need for quality photos, the importance of how you are dressed in the pictures, the expression of emotions on your face, and the feeling your texts convey.
I even created a coaching program "How to be Successful with Russian and Ukrainian Women" (Aka "How to Find a Woman Who Will Stick with You Through Thick and Thin"), and had a professional voice artist to record an 8-hour audio track in MP3 format, so men who are dating Russian and Ukrainian women could listen to it in a car on their way to work.
This would take no effort on your part but rather offer some light-hearted in-car entertainment, making tedious car trips more enjoyable and fun — and at the same time giving you exclusive insight into efficient relationship-building techniques and specifics that could make the difference between success and failure in dating Eastern European women.
However, I still see many gentlemen sporting slack listings with average or grumpy photos, unproductive profile texts, and — I am quite sure of this — potentially sending ineffective first messages, which do not stimulate Russian and Ukrainian women to respond. I have a feeling that many guys believe, "I should be who I really am", and fire ahead without thinking.
Let me ask you a question: If you were interviewing a prospective candidate for a position in your company, and 90% of what he said was OK, but 10% was not consistent with what you are looking for — would you hire them? Or would you tell them, "We'll contact you", and get rid of them?
These 10% (or for some guys 50%) of things that are wrong with their profiles put Russian and Ukrainian women off.
It reminds me of a recent drive with my Russian girlfriend who was complaining her car wasn't working well, and seemed to have some engine problems. Once we were back to my place, I asked my husband to have a look, so that she could drive home safely. He found that she put on the electronic hand brake and drove with it "on" all the way. No wonder the car seemed to struggle moving forward.
In the same way, some men on our site put virtual "hand brakes" on their profiles and messages, without realizing it. How serious are you about giving 100% in your search for a partner? Are you sure that your photos, texts, and messages don't have a "hand brake" on them?
Please don't forget, the women on our site, if you were successful, would have to leave their family, home country, and all support networks behind — to be with you. Unless they feel 100% comfortable with your presentation, they aren't going to return your mail. It's not because Russian and Ukrainian girls are not serious enough, but because you have failed your interview.
They are serious about finding a partner for life, just not specifically finding him abroad, or on a particular dating site. They don't mind to meet their perfect match while riding a bus to work, for example. Don't think that the mere fact that you live in America (Australia, Europe) is making you instantly attractive to them to the degree that they will overlook everything else.
How Serious Are Western Men on EM
It shouldn't come as a surprise to you that the main complaint of Russian and Ukrainian women using Elenasmodels.com is that men are "not serious". They also complain that men don't answer their mails and EOI's, or prefer writing letters for months to moving forward to an actual relationship in real life.
There is a plethora of men who have more than one ID and play games with free EOI's they get on registration.
Should we introduce draconian measures to make them upgrade or leave?
What about guys who are paying members but haven't logged in for 30-60 days, should we delete their accounts?
You should know that all listings with the activity of over 90 days are not showing in searches on the site. The latest activity is also displayed on the member's personal page: last 24 hours, last 48 hours, last week, etc. Nothing is hidden.

I am pretty sure that the vast majority of men who joined Elena's Models but haven't purchased a membership as yet (and thus cannot contact Russian and Ukrainian women directly), would love to have a loving partner in their lives. Right?

They just simply unsure whether it will work for them. If they knew 100% it would, they would have definitely upgraded right now.

It's exactly the same with women from Russia, Ukraine, Belarus, and the former USSR. They are not sure it will work for them. They see profiles of men but aren't convinced 100% that they are real and genuine, and they also need a little push and a leap of faith to commit to the process.

But I know both men and women crave to have a loving partner in their lives. We all do. Seriously.

Read also:

Share this article