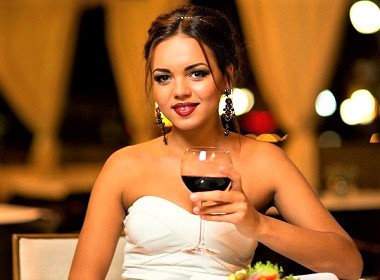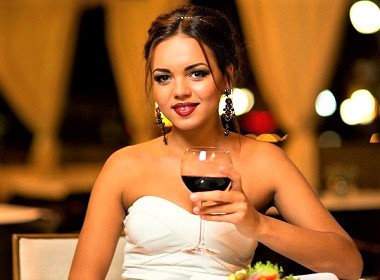 When I talk to people about what I do, I encounter a lot of myths. The general population has rather outdated views about the whole concept of international dating. Myths about foreign brides are also used by scammers and unscrupulous websites such as PPL (pay per letter) pseudo dating schemes.
Understanding the reality is essential to updating your mental GPS, so you are not affected by distortions.
8 common myths about foreign brides—and why they are wrong
If you tell family and friends about your dating foreign women online with a view to establishing a serious relationship, these are going to be regular misconceptions you are likely to encounter.
Maybe you too share some of them. In this case make sure you don't use distorted views when trying to establish connections, as it would be detrimental.
1. Foreign women seek western men only to immigrate to a rich country.
This may be the most common myth that westerners have about foreign brides, and it's easily disproven, if you understand the reality.
There are simpler ways to immigrate than for years to have sex with someone you don't like. Imagine yourself submitting to having sex with a man (yes, a man) that you have no attraction to whatsoever. Would you do it? I am pretty sure the answer is, "No."
Check your country's immigration government portal and all the ways how a person can migrate legally. Most counties have a skilled migration program, which would give a person the status of a permanent resident on arrival. A great number of foreign women joining international dating sites would qualify for such programs.
Why don't they just get a visa and move?
Because they are not seeking to emigrate. They are seeking a partner for love and life, and now they extended boundaries of their search from local to interstate, because they were unable to find a man to marry at home.
2. Foreign brides are going to divorce their husbands once they get the passport.
Most foreign women joining international dating sites want to have kids. Just read their profiles: They want to get married and have a family.
Having children is a lifetime commitment. You are connected to the father (mother) of your kids for the rest of your life.
It would be insane for a person to get married and have children with someone they are planning to betray (divorce) very soon. Imagine what a turmoil it would be both for mother and her children. No one in their sound mind would choose such a way to live their life.
3. These women just want to escape poverty.
Many ladies whose profiles you can find on international dating sites are qualified professionals:
There are women who own successful businesses, university professors, engineers and scientists. They own apartments freehold, drive good cars, travel the world—just like professional women in your own country.
Why these women cannot find partners at home?
For the same reason why you are single. It's not easy to find the right person.
Also, there are demographic pressures for females in countries like Russia or Ukraine, with only 86 men for 100 women.
4. Foreign brides are submissive.
I can only talk about females from Eastern Europe, as I have no expertise in other countries, but Slavic women are far from submissive.
They are intelligent and smart. They may be more agreeable and less oppositional, which, as any psychologist will tell you, are great personal qualities to become successful in life—but they are not submissive. In fact, they are resilient and strong willed.
5. Foreign brides are just a scam; they pretend to be interested in a marriage but only want men to send money.
If you don't send money, there are no scams possible. Yes, there are some people posing online as foreign brides with the view to extract money from men seeking love. But it's not limited to foreign brides. There are people trying to scam others through many avenues, and this is just one of them.
But there are also thousands of happy international couples.
One rule to remember when dating (or doing anything) online is to never send money to people you have not met face to face.
No matter what is the story behind it. To avoid problems with scammers, spend more time chatting on video via Skype. You can even show your documents to each other, so there are no doubts the person is who they say they are. For instance, administrators of Elenasmodels.com conduct interviews with female applicants by Skype, asking to show a photo ID.
6. Only losers marry foreign brides.
Do you really think that only losers marry women who are smart, intelligent, hardworking, educated and sexy?
Or do you think it would be wonderful to be with a woman like this?
7. If it sounds too good to be true, it probably is.
Well, some time ago working from home was known to be full of scams. Now hundreds of thousands of people earn their living online from home. There are Internet billionaires who started working in their garages. Think Amazon's Jeff Bezos.
Just the same way as working online can give you the income of your dreams, you are able to find an amazing woman through international dating sites. Tens of thousands of men have already done it, and you can do it, too.
8. If it really worked, more people would be doing it.
Actually, thousands of your compatriots marry women from foreign countries every year. While you are overthinking it, other guys connect with beautiful, smart, educated women and go ahead with amazing romances.
The reason why even more people are not doing it right now is because of all the myths above. And it won't take a long time for all these myths to be dispelled, with Internet and apps making the world grow closer day by day.
But by that time, the situation may change, just like shares of Google, Amazon or Apple, or bitcoin could be purchased much cheaper years ago, but people were not sure.
In July 2010, 1 bitcoin was worth only US$0.08. You could have bought 1,250 bitcoins for only $100.
October 5, 2017, exchange rate: 1 bitcoin = US$4,329. 1,250 bitcoins purchased 7 years ago would give you $5,411,225 (5 million 411 thousand 225 dollars) today.
If you knew it was the right way to invest back then, would you do it?
Well, some people did invest in bitcoin in 2010. This time, don't miss the boat on something you know can transform your life.
Read also: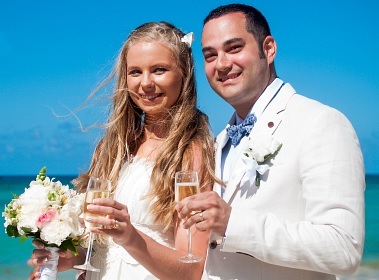 Share this article