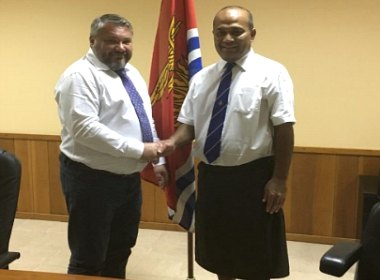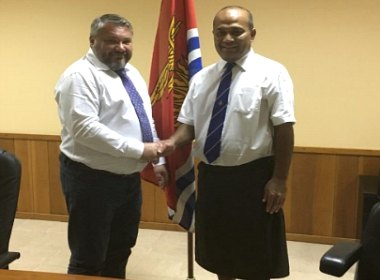 Russian businessman and deputy of the State Duma Anton Bakov (pictured, left) announced his plans to lease three uninhabited islands of Pacific nation Kiribati to create "an alternative Russia and restore a monarchy." Bakov's family is going to invest 350 million US dollars in the economy of the islands. The Russian oligarch is also the holder of the position of Archchancellor of the Imperial Throne, thus his aspiration to set up a kingdom under the flags of the last Russian ruling family. The planned state is to be headed by His Imperial Majesty Nicholas III, "the heir of the Russian throne."
Plans to revive Russian monarchy in Micronesia
The Republic of Kiribati received the Russian oligarch's surprising proposal in 2015.
Recently, Anton Bakov visited Kiribati's president to discuss the details of the deal and examine the lands. The Russian Empire is supposed to be revived on 3 islands: Malden, Starbuck, and Millennium. However, the lease agreement hasn't been finalized yet. The final decision will be taken at the end of February, Russiangate.com reports.
As the businessman admits, he chose Kiribati because of its wonderful climate and a large number of uninhabited lands. He also adds that the country's citizens would be happy to receive his financial assistance.
Bakov wants to build there an airport, solar power stations, demineralized water systems, medical establishments, and schools. He underlines that all the infrastructure will be environmentally friendly.
The businessman promises to develop agriculture on the islands and open Russian Imperial University.
The Government of Kiribati has been looking for foreign investors since its independence from Britain in 1979.
Emil Schutz, a member of the country's parliament, explains that first of all they are interested in Bakov's financial help. They consider the idea about the revival of Romanov's empire too high and secondary. They believe the main goal of the oligarch is to earn a profit.
Photo: Imperor.net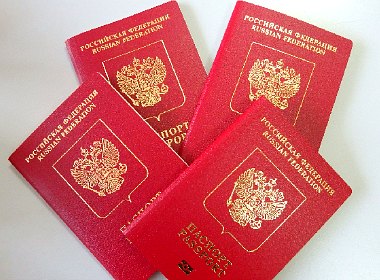 Read also:

Share this article