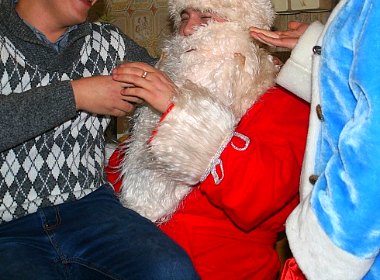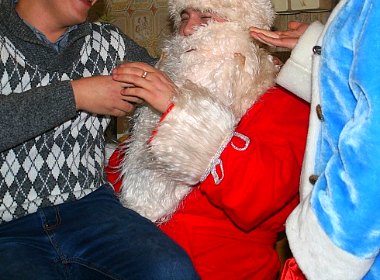 In December 2016 Paramount studio released a hilarious comedy called Office Christmas Party starring Jennifer Aniston, Jason Bateman, and T.J. Miller.
Since Russians celebrate the New Year Eve as the main event of the year (and not Christmas as in western countries), the season holiday parties are devoted to this theme.
Russian annual office parties are also famous for their exorbitant spending. Before the recent economic crisis dated 2014, some state companies spent millions of rubles to entertain employees and handed out costly gifts. However, these opulent celebrations are in the past. As one taxi driver told me the other day, last year most of the employees he drove home were told to make parties on their own account if they wished. This year is more positive. More company parties are organized for workers.
At the end of December, I also visited such an office party in the company where my husband works. The event was enjoyable and the thing I liked the most was that no one was drunk. The next morning everybody was doing sports.
Perhaps, it's not a usual way how Russians hold their corporate events but certainly it's the kind of a party I don't feel ashamed to share with people from abroad.
2016 Russian New Year's office party
It was planned to hold the party outside the city near a ski resort. Actually, it took us 3 hours to arrive to the place, which was located not far from Zlatoust city. The company rented a house for one day. It was a simple 3-storey wooden building. There were 19 of us. Everybody got to the place in the evening.
People were talking, eating, barbecuing meat, and playing New Year games till 4 a.m. The last hour guys had fun playing Mafia—a table game popular in Russia.
At 9 am everybody was up, had their breakfast and hurried to the resort to snowboard and ski.
Here are the photos that show more than I can describe.
Happy New Year, everyone!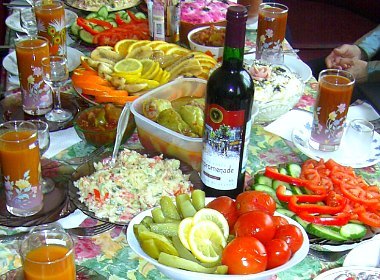 Read also: