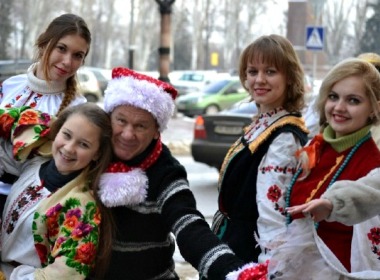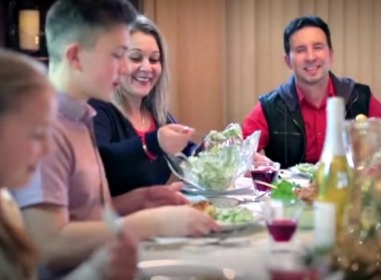 Adults and children are always looking forward to the most unusual and magic holidays of the year. They are Christmas and New Year. But which of these festivals is awaited more impatiently for? I doubt that no one can give a clear answer to this question, because these two holidays follow each other and cannot exist without each other.
Today I'll tell you how my family and me celebrate this event. We live in the city of Izhevsk, Russia.
New Year In Russia
Guest author: Yana Russkikh
Everyone knows that New Year is a family holiday. Therefore I celebrate it with my relatives as almost everybody does. We do not make any preparations for it beforehand except buying presents.
As December, 31 comes in my husband and I start visiting and congratulating relatives and friends. After having looked up everybody and congratulated each other, we go to the main place where we actually have the New Year party. Mostly it is my mom and dad's house. We arrive there at about 22.00, and together with whole country sit down at the table to eat, drink and meet the New Year. At midnight under the 12 chimes of clock we ignite notes with desires and drink the ashes along with a glass of champagne.
Then comes Ded Moroz or sometimes fabulous dwarves in caps, as it depends on what costumes we can find. Fairy-tale characters arrange New Year competitions, make fun, people give and get presents, children tell poems, and so on. It takes about an hour or two. By the way, usually Ded Moroz is one of the guests.
Friends' Party
Later young people leave the parents' house and each moves his own way. My husband and I are going to friends. We discuss in advance where to meet after midnight. Often it is someone's apartment. It is previously served with buffet table, snacks and alcoholic drinks. There is no place for salads and pelmeni here. And so our cheerful company of friends from 8 to 25 people starts to have fun. Each pair is required to prepare the New Year contest, which is held as a greeting.
We dance, make jokes, scales and have a lot of fun. Later on when everybody arrived we go outside to squib, play in the snow, drive a circle around the New year tree and sing songs. Furthermore, at about five or six, some people leave, but most of the people go singing karaoke. It continues another two hours, then we can play some table games, have some tea and go to sleep.
Russian Christmas
What considers Christmas, it is much quieter and perhaps more family holiday. On this day, we usually go to the theatre and watch the spectacle that can be devoted to any topic. Sometimes we prefer to slide down an ice chute, make barbecue, and ride tubing on snow. But Christmas does not end here. We also like to go to some friend's home where we eat and congratulate each other. We do not exchange gifts this time. We can just give something trifle to children. Certainly we finish the celebration with starting the fireworks.
But as you know, it is a holy festival and many Russians still go to church and listen to church service. To be honest, we did it just once.
Besides, some people go round carol-singing. We practiced it when we were kids. We prepared costumes with masks, learn comic songs and went from house to house singing Christmas carols and telling poems. People, of course, treated it in different ways, someone was happy to give us something sweet and  someone was afraid of us and didn't open the door.
These are our good family holidays. Happy New Year and Merry Christmas!!!
Read also: