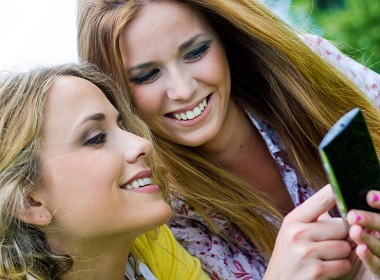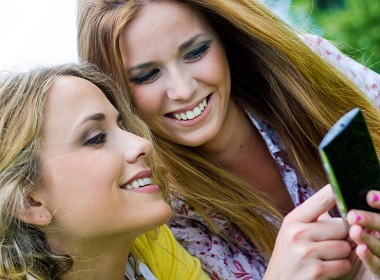 Many Russian girls prefer Instagram to other social networks. Why is that so?
6 reasons why Russian girls love Instagram
On Sunday 12 April Elena Petrova, the founder of Elenasmodels.com, conducted the first live broadcast on Instagram in the account @elenasmodels, with over 100 people who turned up to listen and ask questions and 500+ users who watched the recording.
Remarkably, even though it was 3 am in Moscow, many Russian woman turned up to the event, curious to find out what do men seeking a partner in Russia think and worry about.
1. Immediacy
Instagram allows to save the live broadcast for 24 hours after the live meeting.
This creates the urgency to attend, especially if people want to ask some questions, which could be typed in the chat box during the broadcast. The fact that the meeting is only available for 24 hours also creates urgency for people to watch it before it becomes unavailable.
A lecturer in a Russian university shared online that during the quarantine she had to adjust to the online format of teaching and discovered that only Instagram was a reliable platform to conduct lessons in real time, while being able to answer questions from students. Other programs were switching off in the middle of the lesson, which disrupted the flow.
This feature of urgent live broadcasts, which could only be saved for 24 hours, made the platform popular among bloggers. In its turn, that attracted their followers to use this medium.
2. Stories
Instagram offered an interesting format of Stories, which are also only available for 24 hours. Bloggers upload short videos of what is happening in their daily lives, giving a glimpse into a different reality to what their followers are accustomed to.
3. Followers and following
Instead of friend requests, Instagram has followers. People can follow and unfollow someone any time. Having followers sounds more prestigious as compared to friends; it gave bloggers the authority status. Even if you have 1,000 people following you, it's something to be proud of. Many long-term bloggers managed to accumulate hundreds of thousands of followers.
4. Privacy
The Russian social networks VK and Odnoklassniki have close alliances with intelligence services and people have been known to be given criminal sentences for likes and reposts of materials deemed extremist, even in close groups.
Instagram is owned by Facebook and thus not affiliated with the Russian intelligence services. It offers complete privacy to people who don't wish to make their accounts public.
5. Sexiness
While other social networks concentrated on connections, Instagram from the beginning was about great photography. In addition, the platform didn't oppose sexiness and allowed, with certain limitations, some very raunchy imaging.
6. Communication
In the Russian segment of Instagram, many bloggers write long posts along with photos. Posts of up to 2,000 characters are allowed, but many bloggers extend into comments or post text as images. Up to 10 images or videos can be included in one post. This allows the bloggers to be quite elaborate and expressive.
Under the posts, people can comment and bloggers are known to respond to messages, especially during the first hours after the publication. This, too, attracts people to follow a certain person, hoping to get a personal response to a message.
Russian girls are known to have elaborate discussions under posts. Oftentimes, it's more interesting to read comments and the discussion than the actual post.
Follow @elenasmodels on Instagram for news about future live broadcasts! Let us know what would you like to know about dating Russian girls.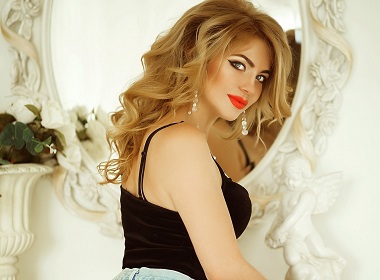 Read also: