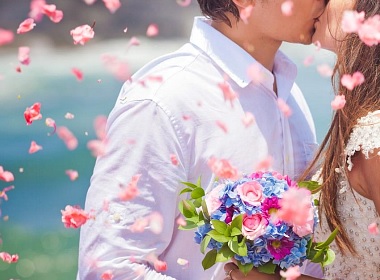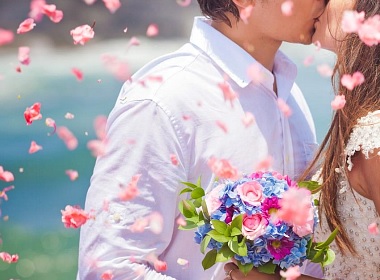 Most men think that they need to be somewhat special to meet a good Russian woman for marriage. But in reality, marriage-minded women from Russia seek normal guys.
Good Russian women seek regular guys for marriage
Of course, ladies would like you to be stable and attractive. But the most important criteria for Russian women seeking marriage abroad is how serious the man is about her.
A guy can be extremely good-looking, well-off, and live in the most attractive place on Earth, and the girl will forfeit him in favour of some absolutely regular guy, who is older than her, has a mortgage and two kids with an ex-wife, and lives in a small town in one of Southern states of the USA.
Why?
Because she feels he is a more real option.
The attractive rich guy may seem like he is "too good to be true" and she fears he may be talking to dozens of other girls and simply plans his next vacation's entertainment program.
She may feel that it would be hard for her to keep him.
She may be worried he would cheat on her and leave her for a younger girl in a few years—even if this relationship works out, which she totally has no hopes for.
A guy who is regular and has some attributes that are not perfect, about him she feels more secure. So, if he is showing a great interest in her and really tries to win her heart, she will rather choose him than the attractive man.
Surprising, but true!
No matter how regular you think you are, you are able to find a good Russian woman for marriage
To achieve that, all you need to do is to make it clear in your profile that you are seeking a serious relationship and willing to get married. Most guys who put profiles on international dating sites like Elenasmodels.com are not including this information in their texts, which is a big mistake. They are going to casual, use words like "I am looking for my soul mate", "The love of my life", which means nothing for women.
The phrase the women are looking for is "I want to get married". Or "I am looking for a woman for marriage". Otherwise, ladies are not sure what do you mean. And they don't want to spend time and effort on someone who may or may not be seeking a wife.
Make sure you include these phrases in your profile
I am looking for a wife. Or: I want to get married. Or: I am looking for a good woman for marriage.
I am ready to travel to meet you. Or: I will organize our meeting, whether in your country or somewhere in a tropical resort destination (Thailand, Antalya, Cyprus, Dominican Republic etc.).
I can provide for a family. Or: I am financially secure. Or: I earn enough to support our future family.
I want to have kids in the marriage. Or: I want at least 2 kids in the marriage. (Or: I don't want to have children.) It depends on what you really want, but make it clear whether you wish to have kids together or not.
I am OK if you already have 1 child. Or: I will be happy to meet a woman who has children. (Or: I am only seeking a woman without children, because I want to have my own kids.) Again, it depends what you really want.
The clearer you are on the 5 aspects above, the better. This will help you to pre-screen beautiful Russian women who may find your profile attractive and also give the right message immediately to the ladies that you contact.

Good luck in your search!

Liked this post? Share it online! Is there anything you'd like to know? Ask a question below!

Share this article