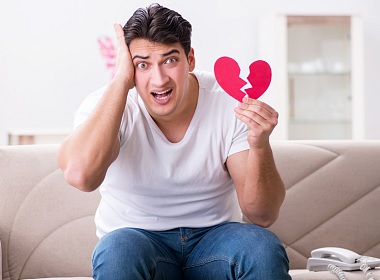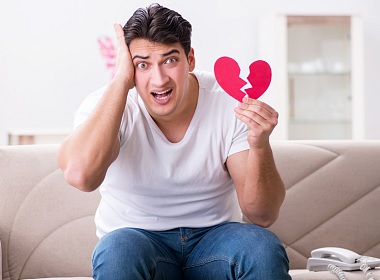 Westerners dating Russian women are often guilty of these Top-10 deadly sins. Find out which things make ladies from Russia question your interest and personal qualities.
If you are dating a Russian woman, avoid these 10 deadly sins
Warning! Committing these unforgivable offences can deem your relationship prospects dead. Follow the tips how to rectify the situation and avoid mistakes.
Sin #1: No flowers on the first date.
During the last decade, the courtship culture in Russia progressed to this unique-bordering-on-weird flower-based dating etiquette. It may sound somewhat strange but it's true in respect to Russian ladies.
If you always bring flowers, you are a gentleman.
If you do not bring flowers on the first date, you are rude, insensitive, disrespectful, disinterested in her, have no manners, and you are only after one thing.
The ideal lover always brings flowers — once a week, at the very least.
It seems like flowers can pave your way out of any trouble or problem. Had a fight — buy her flowers. Want to cheer her up — buy her flowers. It's really a magic pill for Russian women, according to what we read in social media.
Your failure to give her flowers on the first date means that not only the girl of your dreams will feel devalued, but also her friends may strongly advise her against going out with you.
Remedy: Just buy a bunch of pretty blossoms. Don't try to understand this madness cultural idiosyncrasy. Don't worry what she is going to do with the bouquet, when you are planning to go to a dinner or see a movie. Once the blossoming plants are out of your hands and have landed in hers, it's her problem what she does with it. She'll figure it out, she's a Russian woman!
Sin #2: Not opening doors or moving chairs for your lady.
The perfect gentleman opens doors, moves chairs, holds the coat for her to slip in, carries bags (except the handbag), offers his hand when exiting a taxi or public transport — and in general treats her like she is not a healthy young woman but a fragile 110-year-old granny with a leg cast.
You are also supposed to offer the lady your arm to hold onto when walking, which may not be a bad idea, as Russian women are known for their penchant for high heeled footwear.
Failure to offer your hand for balance when she is exiting a transport granted to earn you a label of inattentive and badly-mannered.
Remedy: Treat your date as if she were a dainty lady and you were a chivalrous knight. Each little "sign of attention" scores you points in your Russian lady's eyes.
Sin #3: Showing for the date poorly dressed.
Your Russian girlfriend-to-be had been thinking what to wear since the minute you asked her out. She has spent days preparing and hours on makeup and hair. If you show up to the date dressed worse than if it was your sister's wedding, she is going to take it as a personal offence.
Unless you know you are going to a sports game (in which case a tie is optional), make sure you are dressed up, the shirt and trousers ironed, shoes polished.
Remedy: Grab the latest issue of GQ to update your knowledge of what a decent gentleman is supposed to wear to a dinner at McDonalds. Then hang your head in shame and pull your best suit out of the closet. Start ironing. Don't forget the pocket square matching your shirt.
(We are dead serious about it.)
Sin #4: Ungroomed hands.
Thanks to Arina Kholina, who in no uncertain terms expressed what Russian women dislike in local guys and why Western men are better, now we know that girls look at the admirer's fingers on a date, imagining how these hands will be touching her body.
Hands that look rough may not inspire her imagination. Another thought she has when looking at your palms is that how you take care of your hands is how good a lover you may be. Go figure.
Remedy: Get a manicure. Easy. And while you are at that, get a pedicure as well. No, seriously.
Sin #5: Poor hygiene.
This one is not specific to Russian females and we had been wondering whether to include it here at all, but practice shows that men undervalue women's sensitivity to smells. It's proven by scientific research that women can sense an unpleasant smell when a man doesn't have a slightest suspicion he may be the source of it.
Since we are aware of young men's shortcuts such as simply spraying themselves with a deodorant before a date (as opposed to taking a shower), we feel there may be the need to make this point: No deodorant is able to remove smells, which are already present.
Remedy: A good shower before the date and a quality antiperspirant are a must. Use a perfume as well. Russian girls love a man who smells nice.
Sin #6: Not picking the bill.
In Russia men still pay for dates. In fact, a Russian guy would feel offended if a woman asked to split the bill, as if she didn't consider him man enough.
If you want to date Russian women, make peace with the responsibility of picking the tab. Or don't date Russian girls at all, it will be a waste of time if you want to insist she should be paying her half. Then she is going to see you as "not man enough", and she doesn't want a man who is "greedy". It's just a cultural norm, like shaking hands.
Remedy: Just pay the bill.
Sin #7: Trying to kiss or hug her.
The rules of the Russian dating etiquette state that a gentleman should not attempt to get any affection for at least a few dates. If you do, then she thinks you are only after one thing and have no serious intentions towards her. Which means, you are not a boyfriend or partner material.
If you don't care about your long-term prospects and you are indeed just after one thing, then proceed and see how it goes. You may get lucky. But if you are thinking about a long-term loving and respectful relationship, then you are better off not attempting to get a token of her affection.
However, there is one type of kiss that is allowed. It's kissing her hand (the other side of her palm). This is considered a respectful gesture in the Russian culture and if you do it correctly, then you may score some points as a perfect gentleman. The best is to kiss her hand at the end of the date when you part, to leave her with this lingering feeling of surprise and amazement (that's a gesture of a true gentleman, who is a rare find).
In the beginning of a date, Russians don't kiss or hug, even formally. Instead, the guy gives flowers to the girl (see p.#1), and then they proceed to the place where they intend to spend time together. He is allowed to offer his arm to hold on when walking or exiting transport (see p.#2). So, some minor body contact is fine, just not kisses or hugs.
Remedy: If you wish to find out how the woman feels about you, try to simply whisper in her ear instead of an attempt of a kiss on a cheek or a hug. If she doesn't move away, it's a good sign. If she moves closer, then it's a very good sign. You can also evaluate your physical chemistry by asking for her hand to do a "palm reading". Check any article on palm reading online and you can make the girl smile with your "predictions", which is what you want the lady to do — smile and relax in your company.
Sin #8: Drinking alcohol when she doesn't.
If your lady doesn't drink, then you should avoid consuming alcohol as well. First dates are crucial to making a good first impression, so you'd better have a clear head. If anything, it's best you don't drink while she has a glass of bubbly or a cocktail.
But if you need it to relax, it's OK to order the same drink as your date. Then there is no issue with unpleasant smells (see p.#5). For instance, if you are drinking beer and she is sipping champagne, she may not appreciate the smell of beer that comes out when you talk or sit close to her. But if you drink the same liquor, then there won't be any problems.
If this first date works out and you decide to stick together for some time, it won't be an issue if you drink something else. But at the start, little things can tip the balance of scales not in your favour.
Remedy: Drink what she drinks. It's not a big deal, but it will score you extra points. Limit your alcohol intake by no more than 1 standard drink every 2 hours. A drunk man is not appealing.
Sin #9: Not getting her home safely.
As a gentleman, you are supposed to make sure she has arrived home safely. This means, accompanying her to the door of her building and then going home by yourself (don't even think of asking to get to her apartment; if she wants you there, she will make such a suggestion herself, which is, however, highly unlikely on initial dates; she needs to learn to trust you first).
In some cases it is OK to get her a taxi and pay for the ride in advance, but you are better off going with her, to wish her good night and leave, once you are there. It may cost a few bucks more, but it will help you to show yourself as a trustworthy potential partner.
Remedy: You have to ensure she is home safely, unless she specifically told you and confirmed for the second time that she doesn't want to be accompanied and she wishes to get home on her own. Even in this case, ask her to text you once she is home, to show you care. Russian women believe they need a "man who can protect her".
Sin #10: Not asking for the second date before the first one ended.
It's an absolute torture for a woman to wait for a man's text or call after the first date, not sure if he wants to see her again.
If you would like to see this woman again, definitely ask her to see a movie together or go to an event she may like (a play, a musical, a concert, an art gallery exhibition, etc.), so that you have a definite second date planned before you part.
Check events in your city beforehand, so that you have something in mind and can adjust according to what you have learned about her during the date. It will make it so much easier for both you and her.
Remedy: Plan in advance. Be prepared. You are a man; be the leader she wants to see in her future partner.
Good luck in dating Russian women!
For more quick points and advice, check Elena's latest tips for men dating Russian women. With this advice, your relationship is going to move forward smoothly!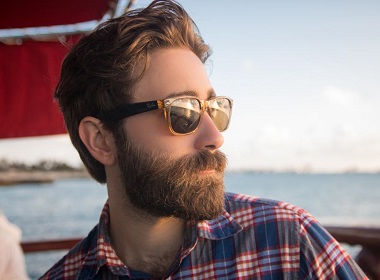 Read also: