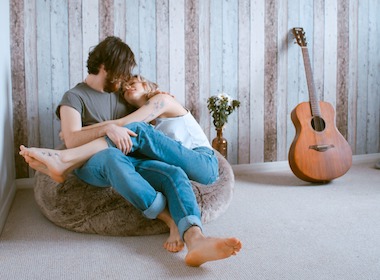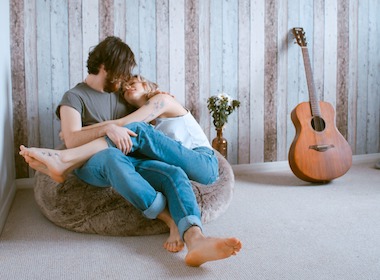 Unconditional support is what a person needs when in a complicated situation, according to Texas researchers. Pay attention to your behavior and do your best to be empathetic. According to a recent psychology research, even the smallest show of harshness can make things substantially worse.
When a partner is in distress, any harsh word can send them into a down spiral
Baylor University researchers Keith Sanford and Alannah Shelby Rivers discovered that it's exceptionally important to be nice and compassionate towards your partner when they are in distress. Even a small negative action may bring them down, Science Daily reported. Scientists explain that negative actions when a partner is in distress make it harder for them to recover and pull them down. Acting positively towards the person is going to help getting better little by little. When researchers noticed was the greatness of decline from negative partner's actions as compared to improvement from supportive actions, which was not as significant. You have to keep in mind that only comforting will help the person out of the trouble. Your partner is deeply frustrated so he or she needs your support and assistance more than ever.
When things are tough, avoid negativity
The researchers conducted 2 studies. Rivers and Sanford studied the way couples act during stressful events, their attitude towards each other and how much they are content with their lives. The first study reviewed data of over 320 married couples. Some people had no money to buy necessary things, lost a parent or a child, got fired from their jobs, became bankrupts or experienced other deeply distressful situations. The second study reviewed 155 couples where one of the partners was seriously ill. Every couple met at least one criteria: either a long stay at hospital, the need to go to an emergency room, a dangerous pathology or a terminal diagnose. Every respondent stated that it had been extremely hard to cope with the situation they were in. Participants of both studies described their feelings, memories and other things they had found significant. Special attention was given to the interaction of partners during hard times that they had to endure. Partners were asked if their relationships included support and comforting or actions that were the opposite in nature. The results indicate that it's essential to be gentle and supportive in order to encourage the person to keep going, rather than act tough towards a loved one. Even smallest acts of negativity may send the distressed person into despair. In fact, there was little difference between the impact from small acts of negativity and some seriously unsupportive actions, they were nearly equally detrimental to the feeling of well-being of the sufferer. At the same time, positive actions didn't seem to bring such impactful results, but were necessary for the sufferer to have the chance to feel better. Authors of the study "Negative Relationship Behavior Is More Important Than Positive: Correlates of Outcomes During Stressful Life Events" noted, "When the goal is to increase feelings of well-being and lessen stress, it may be more important to decrease negative behavior than to increase positive actions." It may be hard to control oneself in a situation when your loved one is constantly down, but remember, staying positive is the key to recovery.
Read also: