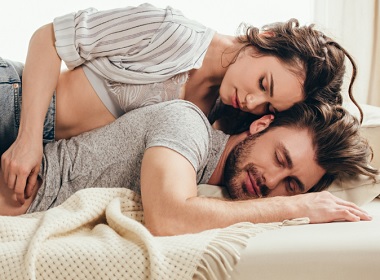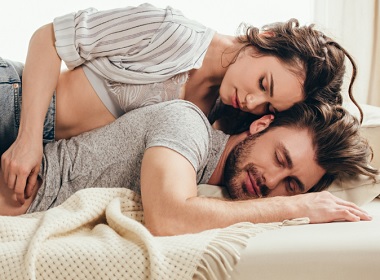 Frustrated with women not answering your messages or stopping communication? Trying to figure out what women want? Join the discussion where experts matchmakers from Elena's Models answer men's and women's questions about basics of introductions with the view to establish a long-term relationship.
So, what is that women want from men and what are they likely to get? Gerrad Gold is trying to show ladies what they are likely to get when putting a certain set of requirements in their profiles.
What women really want when seeking a partner for life?
Author: Gerrad Gold (http://www.elenasmodelsmatchmaking.com/)
I was intrigued at many of the responses to my article with dating tips for women over 40. As an experienced professional interviewer, analyzing and assisting men and couples in matching services, I was surprised to see many comments in the style of "The Blame Game". It's not my personal views, but actually the data I identified from real life successes of others.
So, let's take it another step further and try a reverse scenario – "What Do Women Want?" and can you articulate it well and make sure it matches your key profile information (hopefully, based on the initial tips I posted)
The other side of the coin
The fact is when you write a profile for dating and then become connected with a candidate you like to communicate, then let me be clear, make sure your key profile information relates to what you want from your partner. Otherwise you have just posted a boring, generic or let be direct, full of crap profile that has no truth to it.
This would mean that once you begin communicating, those first few emails or chats will be seen through so easily as your profile being fake, misleading or just wasting the other person's time. Worse, you'll attract all those you actually don't want.
Ok, let's start by showing you a path about how important your profile is.
Make sure your profile is structured as I identified in 5 key tips.
Create information about what you want, so it relates to you and your profile information.
Start communicating with ease, as everything about you will be backed up in the way you openly communicate. This will create a very fast personal connection and trust from your potential partner.
"What Do Women Want?"
The holy grail of questions for a man. More importantly, this is your ability to target, filter and get your online dating heading in the right direction and give you more control over who you want to get communication from.
If you think this should be a secret or it's the mystery for a man to find out, then I suggest you get a grip and understand how important it is for your success, as my next tips are about you and for you.
Here is a list of types and what it likely means. If you posted wants like the ones described below, be warned.
Your profile is to target what you want and thus filter many unwanted requests.
This is not a total list but just key concepts about what you should consider when stating things in your profile known as "partner requirements".
Be candid about "What You Want", but let me show you what you might get.
1.The Older Experienced Stable Man 10+ Years Older
He's old enough to have achieved a good income, home and strength to support his lifestyle. Older men had a few relationships by this time, obviously, so know a few things about getting into a relationship.
Older men are most likely going to be able to teach you things and frankly be dominate, giving you his views and ways of doing things. He has a small lifetime of experience over you to share (both in and out of the bedroom), so don't underestimate the impact it could have on you.
Everything changes for adults every 10 years: health, beliefs, family, energy, patience and even values, and this is where compatibility begins to decrease very quickly.
The crunch for your profile
You want an older man for maturity, security, stability and support of a family? Well, that's a wonderful little girl fairy-tale simplistic view of how to find a partner with your dating profile.
By the way, it's the same as approximately 65% of what most profiles have in them, so you don't stand out to anyone.
Get more original and first, get serious! Are you really willing to sacrifice all the potential of an exciting, secure and true compatible relationship for a man 10-20 years older, rather than someone closer to your age? Do you think that those older men can't see through your wants and use these wishes to manipulate for what they want?
If you do want this, then be more specific what you want and why you want it in your requirements.
If you are just starting to get comfortable in your skin and he's shed his several times, there is a good chance you'll have issues with long-term compatibility.
Sure, he's hot now, but how will you feel in 10 years? Give one another a thrill, then move onto someone you both can relate to.
2. The Strong Man — A Man's Man
You dream of the man who carries your bags and defends your honor (even when you're a pain in the ass). The man you love to feel weak with (a damsel in distress), and he jumps in to sort out all your problems, as you are not so strong.
Ok, so you want to be a Princess. Fine, but make sure you understand what you are up for with these types, as real life is very different to the imagined one.
I read many similar type of wants in women's profiles written quite simply like this, so who are you trying to attract, as there are many cons or downsides to the reality of what you are asking for.
You're dying to be wined and dined, waiting for the flowers he sends. Well, this man's man is exactly that, but not just to you.
The crunch for your profile
The type you will attract by being simplistic using words like "strong, looks after me, brings me flowers or gifts".
The man's man now knows exactly (you just told him) what it takes to get what he wants from you and it's most likely is bedding you, not sharing a life with you.
He will like meeting with his male friends often and likely plans more dates with his sports teams or activities in the end rather than with you.
Here's a tip, define better what type of values or character you expect from your partner as you also have those characteristics and values – you would need to be able to back this up when you communicate.
Here is another tip – stop patronizing words that have no depth of meaning or actions and you don't honestly know want you want in the first place or have not thought it through to "what if it came true?"
3.The Romantic Guy
He'll send flowers, leave special messages for you. He has that old-fashioned style where you're being pursued instead of sitting by the phone wondering. You want an affectionate guy for a softer side of a man meeting your expectations of how you wish to be treated.
The romance is the rush you want to feel, the floating on a cloud that someone fawns over you with such wanting looks and romantic gestures. This is what you want and put in your profile, a set of words and desires that is normally the honeymoon period of all-new relationships.
The crunch for your profile
These men always come on strong immediately and early into any communication or relationship. They are in Love with the idea of Love. However, they lose momentum in the medium term, as the reality of what a real relationship sets in.
Issues with disagreements and days that are uneventful or difficult. Keep in mind this is international dating we are talking about, so distance and costs will show the truth sooner or later.
The Importance of Clearly defining WHAT YOU WANT (what women want)
I have only given a few examples of what women may want in a partner or relationship.
The premise of this article is NOT to define what women want but to relate how important your choice of words to describe what you are looking for and also how significantly it relates to the overall details of an online dating profile.
Remember, Be Careful What You Wish For, as it will likely come true when you are dating online.
You need to take responsibility for your own outcomes on dating sites, accept that you are the one writing the words and therefore you are attracting interest from men based on how you represent who you are and what you want.
More importantly, when the time comes to communicate and build on an introduction to someone, don't waste all that time logging in, searching, and responding, if your profile has no clear, defined details that makes you appealing and define genuinely what you are looking for in a partner.
Write about you as per my 5 tips.
Be more specific about what you want and think through what that means.
What do you think when seeing certain requirements in women's profiles? Are there any particular phrases that put you off? Are there certain things that seem out of place? What would you personally want to see in "Partner requirements" field in women's profiles? Comment below!

Share this article