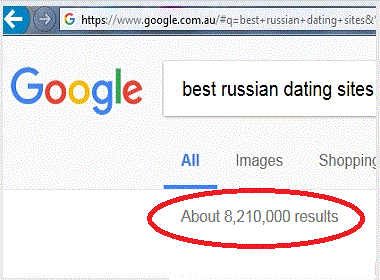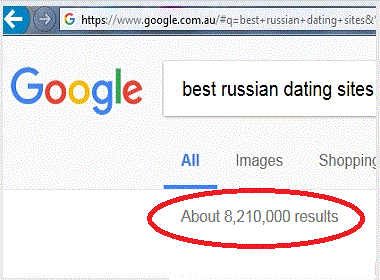 Usually by Russian dating sites people mean online services that list profiles of women from the former Soviet Union. Typically, even the websites themselves promote women from ex-USSR as "Russian", while in reality probably half of them are from Ukraine and other countries. So, for the purposes of this review it will be a collective term uniting ladies from the former Soviet Union (FSU).
About the former Soviet Union
By the way, there were 15 republics in the former Soviet Union, which became independent states in 1991.
3 of them are now members of the European Union (Latvia, Estonia, and Lithuania).
6 of them are predominantly Muslim states: Kazakhstan, Turkmenistan, Azerbaijan, Uzbekistan, Kyrgyzstan, Tajikistan.
6 states are predominantly Christian: Russia, Ukraine, Belarus, Armenia, Georgia, Moldova.
Russia itself has 85 autonomous republics and subjects within it. Some of them are also predominantly Muslim: Tatar, Bashkir, Chechen.
So, even people living in the Russian Federation are not all Russians. There are plenty of other nationalities.
One thing that united all the former USSR states, all people could speak Russian. It was a common language. Ladies who went to school before 1991 can speak Russian. Young girls born in 1990s and later may already have very basic knowledge of Russian; they are likely to speak English better.
Best Russian dating sites
But as we said before, let's consider the whole of FSU when talking about Russian dating sites. If you try to search by this term, there are over 8 million results. Which website to choose? Let's find out a bit more about these websites.
There are 2 major types of websites listing profiles of women from FSU countries:
Local: Women who join local websites want to meet guys living nearby.
International: Girls who join international dating services want to meet someone abroad.
Naturally, if you are not intending to migrate to Russia (Ukraine, Belarus, etc), it's pointless to try to chat to girls on the local dating sites. They simply do not want to move. They never considered such a possibility. You may spend months on chatting and trying to build a relationship and at the end she says, "You know what, I realized I don't want to move".
And they really don't desire to migrate: The whole of her family is there, her friends and her job, her home. Moving to another country is a huge thing. Most FSU women are too scared to do it.
The girls who joined international dating sites already gave it a thought and decided they would be happy to move. This is why they are on websites offering introductions to foreigners as opposed to local guys. Makes sense, right?
Many of the girls on international dating sites have family and friends living abroad. These ladies have travelled overseas and decided they could build a future from a blank page in another country, too. They speak English and  typically study to improve it right now.
2 types of international dating sites
There are 2 major types of international dating sites featuring profiles of Russian women:
One-off membership fee (for 3, 6, 12 months)
PPL (pay-per-letter)
The only type that is worth using is one-off membership fee websites.
There you pay per period of time and then write as much as you want, exchange direct contact details, and able to get off the site at any time. Your communication is not monitored by the service. You can invite the lady to visit you or arrange a vacation together elsewhere. In short, these websites work the same as Match.com or eHarmony. Elenasmodels.com is an example of an international dating site offering one-off membership fees.
PPL sites are exceptionally good at extracting money from love-hungry western males and will definitely cost you more than a subscription to any "one-off" membership websites. In short, these are money-making ventures, and if you manage to actually meet a woman and get married to her, please send us your report here. Tell us how much did it cost you at the end.
Some guys reported having spent over 100 thousand dollars on pay-per-message sites to no avail.
So, PPL is NOT recommended.
By the way, PPL is so profitable that there are also lots of websites with brides from China, Philippines, Thailand, and even Africa that work the same way.
Why PPL is not recommended? Keep reading.
How PPL sites with Russian brides operate
The majority of international dating sites listing profiles of Russian women for marriage work as PPL services: You are charged per every mail, message, chat, or photo share.
Some call these fees "translations" implying that it costs money to translate to the woman's language. This is not true as none of them are using human translators for correspondence and chats: Writers either speak good English or a software translator is used.
Why are we talking about "writers"?
PPL sites use local agents to recruit women who are then listed on websites.
"Mother" PPL site pays commissions to agents for every mail, chat, and photo share. Whatever you pay, a share of it is given to the agent who recruited the woman in the photo.
Thus, clever agents quickly realized the more mails and women, the better. Ukrainian employment portals are full of ads seeking pretty girls to pose as "brides" and English-speaking people to correspond under assigned aliases.
You can do a search for the key phrase "работа брачное агентство" ("work marriage agency") and there are hundreds of ads seeking multiple employees. Go ahead, check. Use software translator to understand what those ads say (or read examples here).
These "writers" and "brides" also receive commissions from what the agent earns.
Girls who pose for photos usually get about 10% of what the agent earned, while writers are offered higher commissions (they are the ones doing all the work, actually).
"Brides" also get promised gifts that hopeful suitors send through the PPL site (admirers are constantly encouraged to send presents). But in reality "brides" don't know about these gifts, so it is the agent that normally keeps them, paying some commission to the writer who managed to convince the suitor to send a present. Agents are also being paid a "delivery fee" by the "mother" pay-per-letter site.
Brainwashing
How does the PPL scheme sound, quite simple to organize? It is.
The only thing here, admirers have to be brainwashed carefully why the girl will only talk to them through the "paid correspondence" site.
If a guy tries to get away (so that he doesn't have to pay, the bills are getting quite substantial, many guys blow up to $800 a week on such "romances in letters"), he will be invariably lured back. The "bride" will not communicate with him off the site for free, which clearly shows where the interest lies: Payments for correspondence.
Normally the "bride", who already confessed her "love" to the suitor, "agrees" to communicate off the site on his request—but only sends him unreadable garbage in Russian with sob stories. She says she has no computer at home and cannot write to him anymore unless it is through the PPL site, and begs him to write there, because she loves him and cannot live without him. The love-stricken suitor (of course, the girl in photos is HOT!) usually agrees.
Guys start writing letters instead of chatting (chat or instant messaging through "pay-per-letter" becomes very expensive), they simply limit the communication to what they can afford per week. Such "romance" can go on for years.
Guys pay both for letters they send and the ones they receive from girls. Girls working as "brides" are obliged to provide 1-2 new photos monthly to keep the guy's interest and trust that "it is for real".
If a guy wants to meet the girl in person, he is usually discouraged by the "writer". If he insists and won't take "No" for an answer, the girl "agrees". Then when the guys arrives, his "bride" may not be even there… There will be some sob story why she urgently had to leave the city—when the guy of her dreams, with whom she has talked for months arrives to see her! Unbelievably, guys keep writing letters to the "bride" on their return home. It's true: Read this report from Dr Phil TV show.
How good are these PPL services at brainwashing? Some guys even after they learn about this scheme still believe they are not being scammed and everything is bona fide.
By the way, all these tricks are openly disclosed in employment ads of marriage agencies. Read: The ugly truth about PPL dating sites for Ukrainian women.
(The majority of these scams come from Ukraine, as it has extremely low wages—only USD $200-300 a month—and poor law enforcement control. Thus, students, stay-at-home moms and pensioners try to supplement their income by pretending to be Russian brides on "paid correspondence" dating sites. Yes, you may be writing to a pimple-faced bloke laughing while typing love confessions to you.)
How to use Russian dating sites without being ripped off
Read these simple tips and if you follow them, you will be safe while having the best chance to meet a sweet and genuine Russian woman who realistically wants to move abroad and get married.
Why else would you consider seeking someone in Russia (Ukraine), if not for being able to get a woman of a much higher quality than is available to you at home?
Of course, you can meet a woman like this: Read success stories here.
Read also how these men and women communicated: You will get the keyword, "Skype". They talked on Skype a lot.
Plus they followed the steps listed in the top-8 tips below.
Top 8 tips to get a real Russian bride
Use membership-based international dating sites with profiles of Russian women.
Talk to lots of women, not just 1 or 2. Ask questions and compare answers. You will develop feelings for one of them soon enough.
Move to Skype quickly, and chat a lot on video. Membership-based dating sites allow members to share direct contact details. Use Skype as you would normally go on face-to-face dates: at least 20-30 minutes 2-3 times a week. It's important not only discuss things in writing but also see the actual person's reactions and be sure you are talking to the real woman and not just a "writer" impersonating a "bride" from photos.
Don't use PPL. Even if the woman talks to you herself, with infrequent video calls (again, they are horrendously expensive through pay-per-letter sites), someone is getting a commission for your correspondence. It may be the woman herself, too. More agents now strive to hire "brides" who are willing to communicate under their own identity. The "brides" do it to earn money, not to find love.
If you like her, meet in real life. If you do not start talking about meeting in person within 3-6 month after the initial introduction, you may lose her. Serious girls don't want a "romance in letters". They want a husband, to get married, have a baby—they want a real family, not some stupid correspondence for years.
Buy tickets and organize your trip yourself. You can invite her to visit you, travel to her city, or meet at a holiday resort to spend a vacation in her country, or in a tropical destination like Thailand or Cyprus. Some women will buy their own tickets to visit you (the ones who are about the same age as you are, who are really desperate to get married). The ones who are younger probably won't have the money and you would have to pay for their tickets. You don't need any interpreters to communicate, even if she doesn't speak perfect English: Simply download a translation app. Translation apps work really well now.
Do not send money to the woman. Pay for the tickets yourself, so only you can get a refund. If she is buying a tour abroad from her city, pay directly to the bank account of the travel agent. (Do not send money by Western Union or MoneyGram).
Get VIP Coaching Program for Men Dating Russian, Ukrainian women by Elena Petrova. OK, you probably feel some resistance now and start thinking you do not need it and you can do everything yourself without any in-depth knowledge. Go ahead and do it yourself. You will probably waste thousands of dollars and likely years on dating and travel, as well as lots of efforts unnecessarily—while the VIP coaching can certainly save you time and money. But again, it's up to you. You obviously didn't know lots of things mentioned in this article before reading it today. Imagine 200 pages of tips and knowledge like this. You are going on a journey that can bring you the Love of Your Life and a woman to spend the rest of your life with. How much is it worth to you? As much as a car—or more? Decide now.
Good luck in your venture. If you have a question, pop it here in the form below. Have a great day and a great life!

Featured photo: Screenshot

Share this article