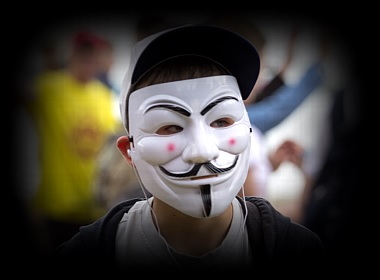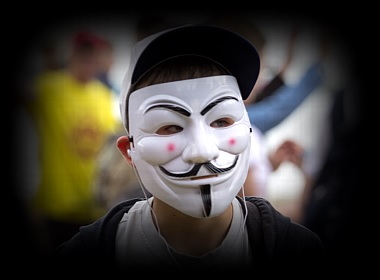 Is there a difference when you are paying per letter or just a one-off membership fee to a site? Last week a guy made a comment in the article List of PPL sites, stating he doesn't understand the difference between paying for each message or "one lump sum". Would you like to know what is different, too?
Scroll down to the bottom of this post to find out how to complain if you fell a victim of an online dating scam.
The difference between PPL and real dating is simple
When you pay per letter, there is a direct financial interest for PPL agents to falsify correspondence and make you write for longer. PPL agents are able to hire people to write to you, because they can split the money you pay with the hired employee. Low salaries in Ukraine make it possible.
When you pay a small membership fee for a period of time, people who write to you do not benefit financially from letter-writing. So, there is NO financial incentive to falsify relationships provided by the dating site. (In case of pay per letter websites it's the opposite: They provide a direct financial incentive to agents that depends on the amount of content [mails, chats] in paid communication.)
This creates completely different dynamics:
If a person is writing to you on a non-PPL website, you know they are NOT being paid to talk to you.
If a person writes to you on PPL site, you know with 100% surety the person controlling the profile (the PPL agent) is being PAID a commission from the money you spend.
Another fact:
If you are not successful on a membership site, you can quickly move on. Your losses are limited by the membership fee ($99, $129), which is fixed for a period of time (3 months, 6 months).
If you are not successful (or being scammed) on a PPL site, you may be paying for years. Men lose thousands in fake correspondence on "pay per letter" sites.
What women think about it?
Here is what one Ukrainian girl wrote in a comment to the Russian version of the article List of PPL sites (you can translate all the comments through Google Translate Tool, simply copy the URL of the page and set Russian to English translation).
"I have an American friend who spent several thousand dollars on correspondence with a "bride" (with that, he is far from being rich). I asked him, "Have you read EM articles about PPL sites?" He said, "Yes, I have read them all; but I really trust her [the bride], I like how she writes." Then I advised him to try to find her on the Russian Internet, through Google photo search. Google didn't find her but Yandex found a link to her profile on a local dating site. I told him to register there and communicate directly without paying per letter. He registered there; asked if she remembers him — she responded, "No". He told her where does he know her from — she blocked him. Only after that he realized that all these years he communicated with someone else. And the girl, she gave the right to use her photos in exchange for a free photo session. And used these photos on the local dating site. I know several girls who did that: Now they live in America and their photos, possibly, are still used to attract clients. By the way, this friend wrote to me today, "I feel like I am losing interest in the whole thing…" The real girls, apparently, don't pour honey into his ears like scammers did."
What scammers do
This is why men and women often fall for scammers: Con artists tell you exactly what you want to hear, encourage you to express your thoughts and feelings, making you feel like you are being understood and listened to. But they only do it to take advantage of you.
Scammers are good psychologists (or follow instructions of good psychologists, as we can see from reports in Russian media, see links here) and know how to lure their victims. Don't make yourself one.
Real dating involves people with real fears and apprehensions, who don't tell you instantly about their love, feelings, trust, and all other things scammers give you so freely (because they want to extract your feelings, love, and trust).
Scammers tell you not to listen to other people who warn you about the scam. They try to portray these people as having dubious intentions and wanting to influence you for their own benefit. In reality, it is scammers who do their best to influence you for their benefit.
This works the same in case of PPL scammers or Nigerian con artists who extort hundreds of thousands of dollars from naive victims:
The scheme of scammers is always the same: Gain trust and then extract as much money as possible, starting small and then proceeding to larger sums.
What you can do, if you fell a victim of an online dating scam
Nigerian scammers also didn't attract attention of authorities instantly. So, there is hope for victims who got scammed through PPL, if they are not afraid to talk to authorities and media about their stories, and demand that perpetrators get what they deserve.
Write your stories in detail:
Copy all your payments to the PPL site (cover the card number), calculate the total. Write down how and when you got involved with the PPL site, what was your impression about the mails and chats you were receiving, include copies of letters and chats, profiles. Request to investigate perpetrators and prosecute them for fraud. Request that the perpetrators pay back the money you lost and compensate your moral damages (the time lost in fake communication, emotional suffering from discovering you were misled). Attach all the evidence you have to your affidavit. Make sure you include your full name, address, and contact details.
2. Send your affidavit to authorities:
3. Send your affidavit to media outlets.  
Search for names and contact details of reporters who write about online scams, crime, run their own investigations. Send them a copy of your affidavit and your contact details.
For your information: Criminal Code of Ukraine about fraud
In Ukraine, perpetrators of a fraud are facing 5-12 years in jail with confiscation of property, if damages exceed 10,200 hryvnia (about USD $400).  Such damages are considered "especially large" and prosecuted under the article 190 (part 4) of the Criminal Code of Ukraine. Penalties for fraud are harsher, if it's organized by a group of people.
Damages of over 4,250 hryvnia (about USD $165) are considered "large" and perpetrators face 3-8 years in jail (article 190, part 3). The same article of law applies to all crimes that were conducted via a computer, i.e. online, irrespective of the size of damages caused (starting from $1).
Read also: