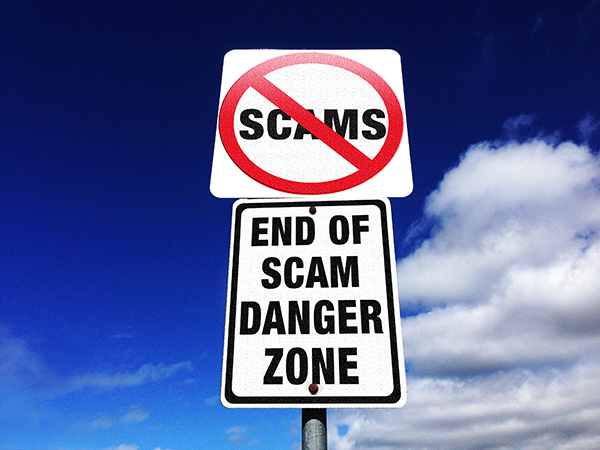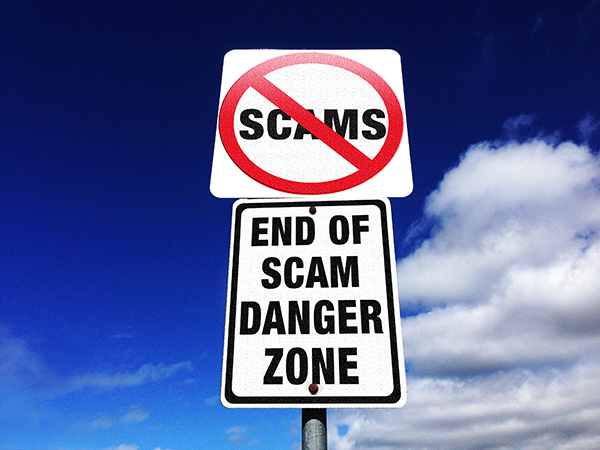 How scary does this question sound, "Are you being scammed?" No one wants to be scammed, ever. But at the same time dating and meeting people involves opening up and being yourself. How can you do it if you are worried about scams?
From its humble beginnings in 90's, online dating became a grandiose industry with billions of dollars in revenue. People happily admit that they have met online without fear of being judged. This is great news!
Not such great news are reports about online dating scams and scammers that we sometimes see on TV. We'd like to have 100% scam-free environment on Elena's Models but, unfortunately, it's unlikely to happen.
Individuals scam
Companies scam
Scammers ring you on the phone
Scammers approach you on the street
Banks spend millions on security and they still sometimes have problems. What we at EM can do is to reduce your potential exposure to scams. Working in this industry for over 15 years, we know the patterns.
The first thing scammers do is to try to get you away from the dating site
They need to do get you away from the site quickly because their profiles are routinely discovered and removed. While you may not be highly adept at spotting scammers, we have mechanisms in place that help us eliminate scammers promptly.
This is why we introduced chat and video chat, so that members could continue communicating on the site without the need to leave.
You may say, it costs money, but it actually doesn't! We have kept the same membership packages as before, only added instant messaging capabilities as a bonus, which, as always on EM, can be used without limitations.
In other words, chatting to a woman doesn't cost you any extra whether you talk to her for 5 minutes, or 5 hours, or 5 days non-stop. Chat to any woman in your contacts for the duration of your membership. Use all the facilities for a year without paying another dime!
Please realize. We are NOT one of these companies that bill per minute or per email. We are not making any extra money from your staying on the site talking to women or sending mails. If anything, it increases our costs due to the need to have more robust server configuration.
Our advice to stay on the site is based on patterns of successful and safe communication between couples. It's for your own benefit!
It allows you to control your own:
Information
Decisions
Privacy
The moment you leave, your exposure increases. Our business model provides for successful interactions, because you are not limited due to the need to constantly pay, pay, pay to continue dating women.
Simply keep using the facilities that you already have in your package. If you are a premium member, you have already paid for that, whether you are using it or not. (It's like booking into a luxury hotel and not using any facilities, which came free of charge.) You are already here, so use it!
---
Our top online dating anti-scam advice:
Do not leave the website (too quickly)
Do not send money (ever)
---
Provided you follow those 2 general points, you will be safe. If you see a problem with a profile (disappeared, not available etc), don't hesitate to ask questions. We are always here to assist and keep you protected from scams.

Read also:

>> See all BLOG articles (in English)

Share this article