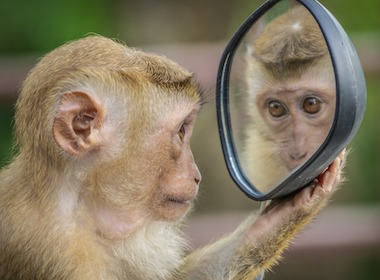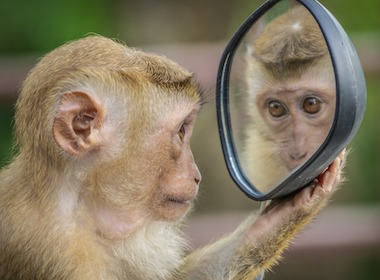 Compared to other apes, humans possess much larger brains and 3 times more neurons. A recent study sheds the light on the event that made it possible.
The reason why humans have larger brains than other apes
British scientists identified the key molecular switch that allowed brains of humans to grow larger in size.
The question what makes us human is an interesting one. Other great apes like gorillas and chimpanzees are very similar to us in their genetic makeup but not in abilities.
One of the things that scientists identified is the relative size of brain to a body. Human brain consists of 3 times more neurons and is much larger in size compared to other apes.
"The most striking difference between us and other apes is just how incredibly big our brains are," said Dr Madeline Lancaster, a molecular biologist from Cambridge.
In a recent study on organoids (stem cells grown in a laboratory) Cambridge scientists were modelling early brain development of humans and other apes. When allowed to develop as normally, human brain organoids grew larger as well.
In the earliest stage of brain development, the stems cells in the brain have a different shape (similar to a cylinder) that allows them to divide quicker. Later the cells change the shape to one looking like a long ice-cream cone. Once this happens, the sleep of replication slows down.
Scientists call the cells in the early stage of development "progenitor cells". Apparently, the later neural progenitor cells change their shape, the more times cells will be able to divide and the larger the brain grows.
In mice, neural progenitor cells mature into conical shape within hours.
In gorillas and chimps, it takes approximately 5 days.
In humans, it takes 7 days.
It is the extra 2 days of brain development when cells multiply via division that allows humans to grow brains that are much larger compared to other apes, scientists believe.
Scientists looked at gene expression during these processes and found that the gene ZEB2 was turned on sooner in gorilla progenitor cells. So they delayed the switch in gorilla organoids, and voila! The cells kept multiplying and grew larger, more like human cells.
Then the scientists did the reverse: Switched on ZEB2 in human organoids earlier, which made them develop similar to apes organoids.
Organoids are just a model, but this research gives an amazing insight into what makes us human and how our species managed to develop larger and smarter brains.
Read also: