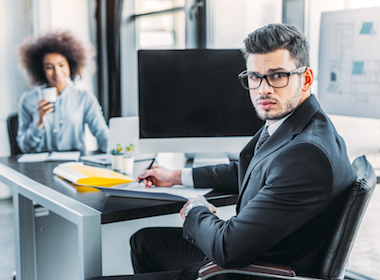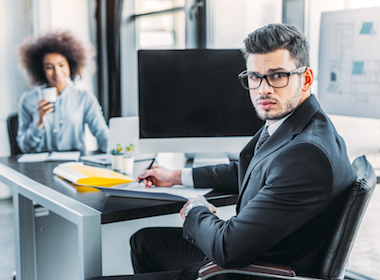 In western societies where social lifts function properly, being a selfish jerk doesn't give people any advantage in climbing the career ladder, a recent study discovered. Any advantages manipulative, devious people get from their actions are counteracted by the social discord they saw around themselves and destroying their relationships with colleagues.
Nice guys don't finish last, study found
Jerk is a person who is toxic, to put it short. They are manipulative, deceitful, abusive to others, and prioritize their own goals and objectives that they strive for regardless of the means, often to the detriment of others around them.
Psychologists define jerks in terms of the Big 5 personality traits, as high on the quality of disagreeableness.
"Disagreeableness is a relatively stable aspect of personality that involves the tendency to behave in quarrelsome, cold, callous, and selfish ways," Berkeley researchers conducting the study explained. ." ..Disagreeable people tend to be hostile and abusive to others, deceive and manipulate others for their own gain, and ignore others' concerns or welfare."
The Big 5 personality traits include agreeableness, conscientiousness, neuroticism, extraversion, and openness to experience. Participants in the study completed an inventory of these 5 qualities and another investigation 14 years later. The follow up investigation looked into the person's social status and career status. Not only the participants themselves were asked a series of questions but also their co-workers, who were requested to provide feedback on study subjects' workplace position and behaviour.
What the researchers discovered was surprising. Both jerks and nice guys had been promoted at equal rates. As such, toxic people, too, reach positions of power, just as helpful people do. However, toxic people in positions of power may create long-lasting detrimental consequences to the organization, affecting its culture and outcomes. "Jerks in position of power can do serious damage to the organization," professor Cameron Anderson from Berkeley Haas pointed out.
But contrary to the expectations and common beliefs, jerks had not been promoted to higher positions than generous and nice people.
In general, people who are sociable, extraverted, energetic, and assertive are getting promoted, they could be either agreeable or disagreeable.
The study was purposefully designed to answer the question whether jerks have an advantage in their careers, and the answer is, "No".
The study
The first study designed by researchers reviewed results of 457 participants and no link between agreeability or the lack of thereof was found, whether for low or high rank individuals. Ethnicity, race, or gender also didn't influence this factor, and neither did the culture of the organization.

The second study specifically reviewed the ways how people get to positions of power, whether it was through building alliances and helping others, or intimidation. An interesting fact: The participant's evaluation of their self-assertiveness largely matched their co-workers ratings.

Through thorough examination of this dimension, scientists made a conclusion than dominant behaviour didn't help jerks to move up faster, as their lack of communal behaviour was detrimental to their overall performance.

 

Read also:

Share this article