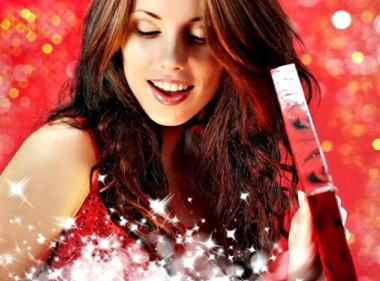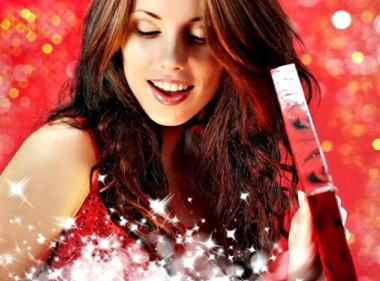 Being in a long distance relationship and possibly talking to more than one lovely lady at this point in time, you may be wondering what Russian women may want to have as a Christmas (New Year) present.
Remember than Russians pay more attention to the New Year celebrations than to Christmas, and the presents are also expected around 31 December (but if you do it earlier, it's not a problem).
Certainly, sending a real present may be a great way to share the holiday spirit and bring joy to Russian girls, but what if you are short on cash or running out of time?
No problem — there are plenty of things you can do. Here are some unusual gift ideas.
Handmade Presents for Russian Women
Although most Russian ladies have needs and don't believe that they have enough clothes and shoes, sending fashion items may be a worrisome.
This is why the best thing is to make a gift for her by hand. Even though she cannot touch it right now, you have the option of either sending it to her by Fedex (she will get it later) or having an experience of sharing it with you.
These gifts ideas will work not only for Christmas holidays but also for her birthday or any other occasion.
Try these unusual presents:
Draw a painting of her in colour or pencil — you can send it to her in a large envelope, or take a photo of it and send it to her by email, and have the original hanging on your wall (she will love knowing her face is always in your mind).
Bake a cake or make a sweet desert — take a picture of it or even better show it to her on Skype (or via video chat) and tell her you baked it for her, but since she cannot eat it today, you will re-make it again when you are together. Then you can eat a piece yourself and tell her how it tastes. She will not be able to stop thinking about sharing a cake with you one day.
Write a poem just for her — create the verses and write it by hand on a piece of paper, make some drawings or glue ornaments on the sides. Then glue it on a cardboard and post it to her (email her the picture first, if you are running out of time). If you struggle with poetry, simply do your best. It doesn't have to be perfect — "It's the thought that counts", Russians say.
Learn a few Russian words and create a short video greeting for her — again, your goal is not perfection but the genuine caring attempt. She will enjoy it even more if you say it funny. To make your greeting special, go to translate.google.com and type any sentence. It will give you the translation — click on the button to hear it pronounced. Then memorise 2-3 phrases and make a video on your camera. Voila! You have the perfect video greeting in Russian (perfect for your purposes).
Create a picture book of you and her together — take a few pictures of yourself around your house and then Photoshop her face next to you in the images. Show her how you would celebrate Christmas together the next year — this will be much more exciting and heart-warming for her than any flowers or candies that you can send her via gift delivery services.
Sing a song for her on video — it may be an English Christmas song, or a Russian Christmas (New Year) song, or you can even make your own song, it's up to you.
Take a photo with the sign "Happy New Year [her name]!" together with someone else — your kids, dog, friends, or colleagues, the more people the merrier. Show her she is already a part of your life and you are valuing her enough to discuss your relationship with your family and friends.
Book your trip to see her — send her a copy of your tickets. Women told us that this would be the most exciting Christmas present of all, to have a real meeting with a man. You may not be able to arrive to her for the Christmas day this year, but you can book your trip (even if it's months in advance) and send her a copy of your itinerary. Print it and put some Christmas decorations on it, and then email her the photo, to make it look like a greeting card.
It's all about putting some thought and effort. Anyone can find a greeting card online but to do something different requires kindness and thought. And this is why it counts.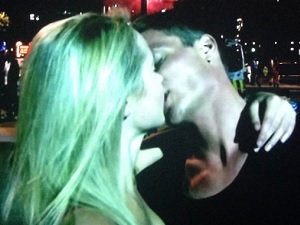 Read also: