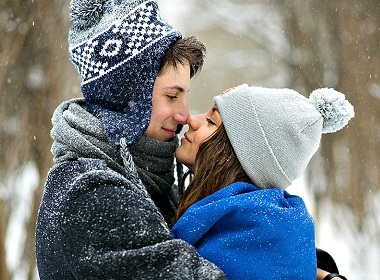 Guest author: Vladimir Murashkin
A few years ago I had to urgently visit another city to sort out some business issues.
Even though it was already February on the calendar, the winter didn't want to give up its powers and take a break. My future wife, Marina, begged me not to drive because the weather report predicted a snow storm.
Weather Men Make More Mistakes Than Right Predictions
Given the fact that weather men make more mistakes than right predictions, I decided to go. The distance was only 200 km (124 miles).
Marina offered to accompany me. Even empty chat about nothing helps to pass hours of driving and make it more bearable. I enjoy travelling with talkative passengers. We jumped into the car and went on the road.
The trip was successful. All the issues were sorted out. In high spirits, we started on our way back home.
The snowfall began already at the point of our departure. In 1.5 hours we realized that we could longer drive. In that short time frame, the quantity of snow equal to the monthly average dropped from the sky. The car was skidding frantically, and every new kilometre became a challenge.
We were about 50 km (31 miles) away from the destination when we had to turn off the highway. The storm kept going and it was obvious that our trip was finished for today.
Stuck in The Snow Storm
We found ourselves in a small town, the name of which I previously only saw on maps. Luckily, there was quite a decent hotel in town.
Sitting in a hotel room is not the most exciting thing to do. Despite the snow that kept falling from the sky, Marina and I decided to go for a sightseeing walk.
One might think, what can be interesting in a forgotten, snow-covered town? But it is that Valentine's Day that has a special place in our hearts, even now, after many years.
Forgetting about our age, we built up an unusual square snow man, staged a snow fight, tried to draw pictures on pure white snow plains.
I never thought that snow games could be so much fun and make us laugh so hard!
We totally didn't expect an owner of the hotel to come out and offer us a snow sledge to ride. Surely, we could not resist this offer. We couldn't really ride the sledge, treacherous skids sank into the snow. But what a great new wave of laughter and fun it was.
Finally, tired, wet, hungry but very happy, we decided to have something to eat. I went to the nearest cafe. Marina walked back to the room.
Unforgettable Valentine's Day
"Today is 14 February, Valentine's Day," I kept thinking. I wanted to make this unusual dinner memorable. My request for candles didn't surprise the waiter, apparently, in that location power cuts were nothing abnormal.
A tasty dinner, romantic music from the old recorder, my beloved woman next to me… How little we need to feel happy!
The highway was closed for two more days, which we had to spend in this little town. Just the two of us, away from our regular fuss, problems and worries.
It was back then that I decided to ask Marina marry me. We lived together for a while but wedding was something that had to take a back seat for some important reasons, most likely, because I didn't feel ready.
Very soon my fiancée had a ring on her finger and bright happy eyes.
That Valentine's Day pushed us towards this important event. And I am happy that it happened this way!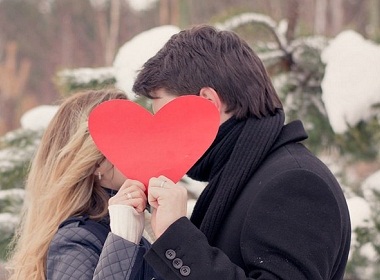 Read also:

Share this article