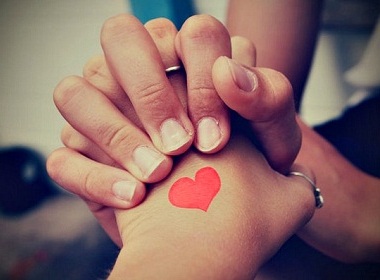 It just happened that St. Valentine's day became for my husband and me a very special celebration.
I was 8 months pregnant with my first baby. Who has kids will understand: I was walking around happy, overwhelmed with joy, feeling like a fairy godmother or at least like a princess.
Waiting That Long to Get Married
All of a sudden my partner, after having left for work, came home and told me we had to go to the department of marriage registrations. We lived together for 7 years and didn't think much about it, but when a child is born, in many aspects it's important that parents are married.
It was Thursday. Because of our rush, the clerk sent us to the manager of the department of registrations, because they didn't have any spare time slots for over a month ahead. After talking to the manager, we were told to arrive tomorrow with all the paperwork by 8 am.
We only told the closest friends and family about our registration, because we wanted to have a proper wedding in about 3 years when our daughter could be a part of the celebration wearing the same dress as the bride.
The next day, Friday morning, we got up very early. Because of my pregnancy, it took me a lot of time to get ready.
Once I was ready for this important event, we started on our way towards the department of registrations, which is in the centre of the city.
It was quite cold outside and rather empty for a Friday morning. We came across a few guys with flowers in their hands, but we still didn't think about it.
As we were walking towards the building, the cleaner who was brushing snow off the stairs, looked at me and smiled: "Did you specially wait that long to get married today?"
We said "Hi" and walked pass, still totally unaware what did he mean.
It Was Like In a Movie
The rest I can hardly remember, it was like in a movie: The official speech, congratulations, champagne, which we refused to drink because my husband was driving and I was in my very pregnant state.
Just as we were walking out, another couple was standing there waiting to say their nuptials, and they, too, told us we did the right thing to wait with the registration to make it special, this would make for a strong family. We still didn't take notice.
We got to our car and relaxed a little. Took a picture of our marriage certificate to send to friends and family, to let them know we got married.
It is only then we noticed the date!
14 February — St. Valentine's day!
I feel that the fact that we got this amazing date for our registration, quite unexpectedly, was a sign from above.
Regardless of what is the history of this holiday, people will have their own opinions about it.
But if two loving hearts are getting ready for St. Valentine's day, trying to create something special for their partners, I think this day is needed.
My little daughter was celebrating the day of our marriage with us, constantly kicking and demanding that I eat another heart-shaped mini-cake. It was less than a moth until we would meet.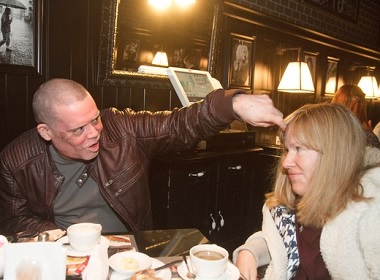 Read also: