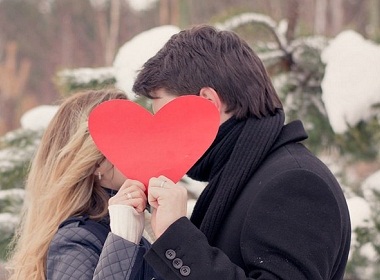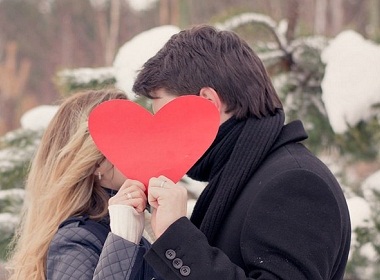 Guest author: Ekaterina Golubeva
I always thought of St. Valentine's day as silly, until I fell in love with a talented young artist.
Hearts, flowers, romantic music, loved-up couples in cafe corners — those things annoyed me.
I was a serious young lady and wanted something special.
St. Valentine's Day Lost Among Mundane Weekdays
That year St. Valentine's day got completely lost among mundane weekdays. I arrived home and discovered that the light in the hall wasn't working. It wasn't easy to take off heavy winter clothes and put them down without breaking something important.
All the problems of that day instantly came to mind: The unexpected frost, overcrowded public transport, broken printer, and the unanticipated fire safety inspector's visit at work. As I was moving through my apartment, I was getting angrier.
Behind the door of the bedroom I noticed light and my anger turned into fear. I was walking slower and quieter on my tiptoes. Then I tried to quietly open the door, only to realize that it was locked from the inside.
At that moment, I had two thoughts in my mind: Call for help or try to break the door. Someone walked to the door from the other side and unlocked it. I fell on the floor, as I was still hanging on the handle. The door opened, and it was my boyfriend standing there.
My first desire was to tell him how stupid his joke was but he pulled me off the floor and invited me inside.
The Tale of Two Halves
The room changed into a mini-amphitheatre. 3 rows of books glued together as semi-circles created the stage, decorated with a theatrical curtain.
The miniature black scene was lit by an emergency lamp and candles. The lamp was painted yellow, so the light was gentle and warm. The background was painted as if it was Ancient Greece.
A gentle music started playing and the musical began. Small figurines of men and women were moving on the stage.
It was a mini-play on Plato's story about 4 legged, 4 armed powerful people who were separated into two halves by the almighty God Zeus. The separated halves, soul mates, strived to find each other and when they met, tried to grab and hold each other close, unable to resist their nature. It is then Zeus bestowed on humans the ability to love each other not only with their hearts but also with their bodies, and procreate though love.
My boyfriend built the figurines himself, found the words and the music, put together the lights and the stage.
"And when the two halves meet, they have an unstoppable attraction to each other, and they try to intertwine like their ancestors, separated in halves by Zeus. And sometimes they do silly things, because love is stronger than the mind," the last words of the spectacle were.
Our night was just starting and we didn't switch on the electricity at my home until the morning.
Video: Valentine's Greetings for Your Special Girl
What can be more romantic than a special greeting for your special girl?
Elena's Models brings you Valentine's greetings in Russian and English. Simply copy the URL!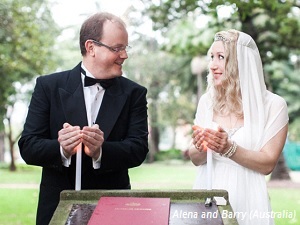 Read also: