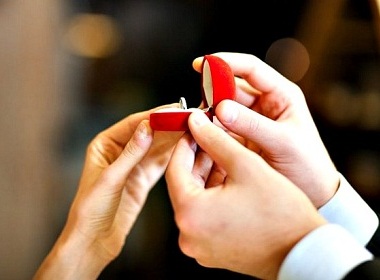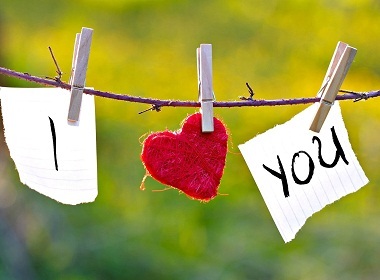 Guest author: Ekaterina Vakulenko
St. Valentine's Day is my favourite holiday since childhood. There was a large postal box in the school hall and everyone could throw their valentine cards there. At the end of the day the box was open and results announced, who received how many valentines.
When I graduated from the university, I moved overseas, and where I lived, people didn't pay much attention to Saint Valentine's Day.
Dating a Childhood Friend
After 6 years of living abroad I came to visit my parents and started dating a childhood friend. We were together on St. Valentine's day, and it became the most memorable day of my life.
In the morning of 14 February I woke up from my boyfriend's kisses. A special "breakfast in bed" table was in front of me, with a pink rose, coffee and sandwiches.
The cup containing coffee also was a surprise from my beloved: Lots of red hearts on a white background, and the words "I love you".
He had to go to work, so we couldn't have a breakfast together. The day started wonderfully and I was feeling great.
Tea Bags Surprise
I am very romantic, so I also prepared a few surprises for my boyfriend, too.
Every morning I make him sandwiches for work. That day I put a box of tea in his lunch box, which I purchased in advance. I bought individually packed tea bags, removed the paper holders and replaced them with my own in the shape of hearts, with various sweet words.
The tea box itself was also decorated and included a note: "Every time you drink tea, think of me. I love you."
When my boyfriend found my surprise, he called me straight away. He liked it.
About midday my dog barked, I looked out the window and saw a taxi by the gate. The driver asked me if I was Katya, and when I said yes, took a giant bunch of heart-shaped balloons and a gift box out of the car and said it was for me.
I was very surprised, it was highly unexpected! I was very excited.
The box contained my favourite chocolate candies and a note: "Baby, I love you and miss you very much."
I called my boyfriend to thank him for the lovely surprise.
We have already booked a hotel to spend the night together. For our special night I baked a cake in the shape of a heart, decorated it with whipped cream and strawberries.
As the main present for my boyfriend I bought him a shirt.
Special Night at the Hotel
We arrived at the hotel late in the afternoon. When I walked into the room, I was absolutely stunned: It was covered with rose petals, at the centre of the room was a beautifully decorated table with burning candles, a lovely music was playing.
The atmosphere was amazing!
We sat down and had a glass of champagne each. Then my partner asked me for a dance.
The Last Box #7
After the dance he said he had another present for me. After so many surprises, I didn't expect anything else, but he brought a giant box, beautifully wrapped.
I struggled to open it and inside was another box, inside which was another box, and so on. The last box #7 contained a jewellery box with a golden ring.
I totally didn't expect it and nearly froze inside.
My boyfriend sat down next to me, took out the ring, put it on my finger and said that I was the person that he needed, and that he wanted to put another ring on my ring finger.
I was so happy!
The whole day was amazing, from the second I woke up. It was excitement, happiness, astonishment, I was really surrounded by love!
And even though some people don't really think much about St. Valentine's Day, for my husband and myself it is the day when our relationship became truly serious.
Every year we make nice surprises for each other and especially on this day.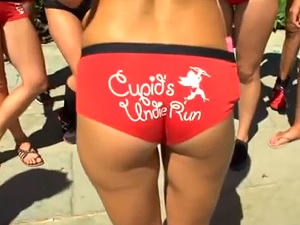 Read also: