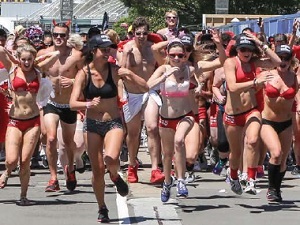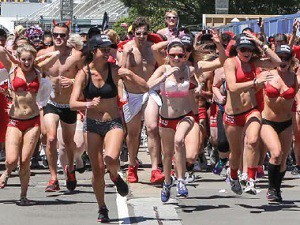 This Saturday 14 February 2015 thousands of people will take off their clothes and run in the streets. No, they are not crazy. It's Cupid's Undie Run — the world's largest underwear race.
Underwear runs have been known for ages, especially in university towns. However, Cupids Undie Run is taking the world by storm, and has already snatched 38 cities across the US and Australia. The St. Valentine's Day race uses red and hot pink as its theme colors, and hearts, Cupids and arrows in its bright merchandise.
The year 2015 saw 8 new American cities join the list. The race has already taken place in NYC on Saturday 7 February, with DC hosting it on February 15, and other locations on 14th.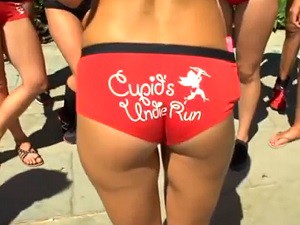 In Australia, all races (Sydney, Melbourne, Gold Coast) are happening on February 14, the official St. Valentine's Day, luckily in 2015 it falls on the weekend. Since it is summer in Oz as opposed to Northern America, the challenge for runners is not the cold and snow but the excessive heat — this is why most Australian marathons are scheduled during winter.
For the first time Queensland event will be held in the Gold Coast City instead of Brisbane, where organizers also stage an attempt at the Guinness World Record for the largest gathering of people in their underwear in one place.
The current Guinness record had been set in September 2011 in Salt Lake City, Uta, USA, where 2270 people clumped up indoors in their best bedroom attire before the undie run.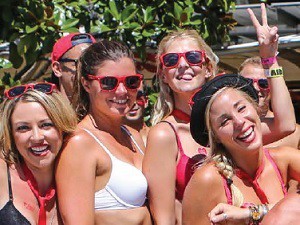 Gold Coast previously held a Guinness World Record for the largest bikini run, which was swiftly pinched by China, and Australians never managed to win it back. This time guys can join in to make it happen, whilst previously only girls were allowed to participate. On average, Cupid's breakdown is about 60% females and 40% males.
The record attempt at the largest number of people in their undies in one place and the pre-event party will be hosted in Surfers Paradise Surf Life Saving Club. After finishing with the attempt at the world record, underwear-clad runners will take to the streets for a 1.5 km chase.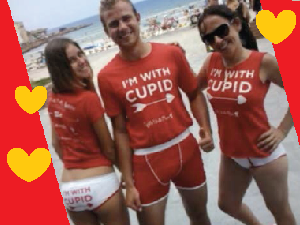 Cupid's Undie Run supports a charity dedicated to a rare genetic condition Neurofibromatosis (NF), leading to tumors in children. The move had raised over 2,7 million dollars to date. The slogan of the event is, "Put hilarity into charity!" The first Cupid's dash had been organized in 2010, and gained instant popularity. Despite the racy title, it is a family-friendly "PG-13" event.
If you are in the US or Australia, you may still join the fun, either as a participant or a part of the cheering crowd. And if there is no Cupid's race in your vicinity, you can send an application and suggest your city to host this entertaining run in 2016.
Photos from Cupid's Undie Run (Gold Coast, Australia, 14 February 2015)
In the Gold Coast City, the annual undie run entertained spectators on Surfers Paradise Beach. Thousands cheered for colourful cupids and cherubs on February, 14. From silks and lace lingerie to sport bras and pyjamas, with occasional wings and superman capes, participants seemed to have enjoyed themselves.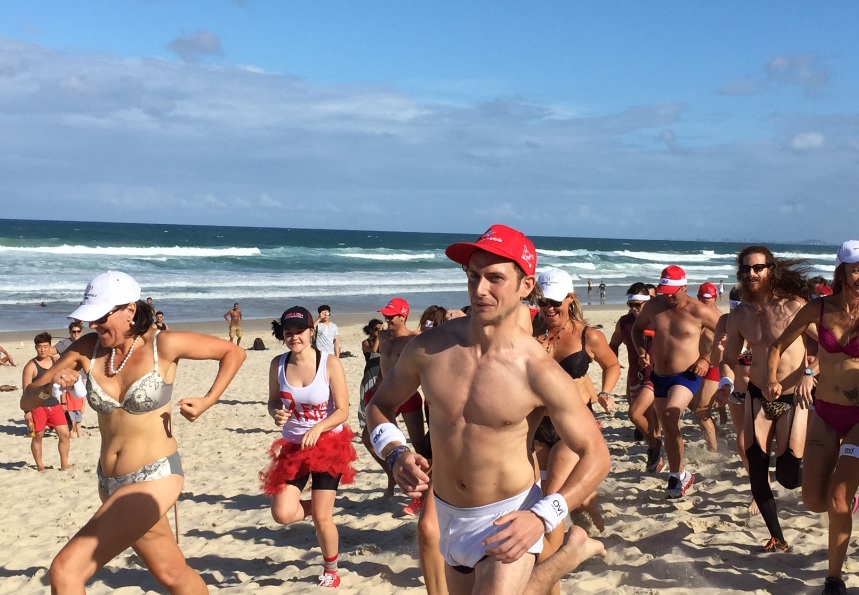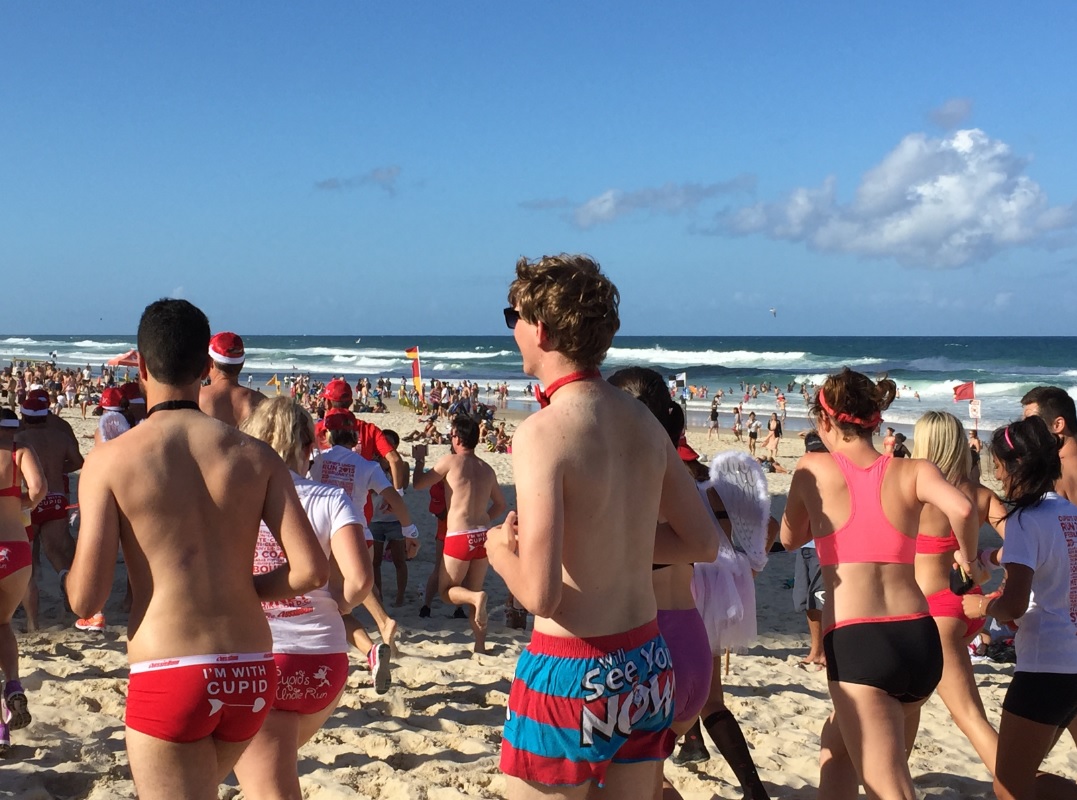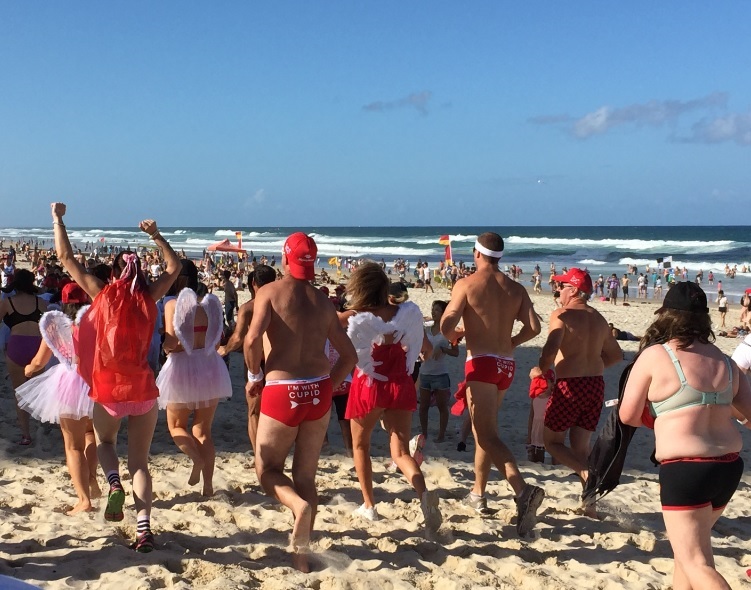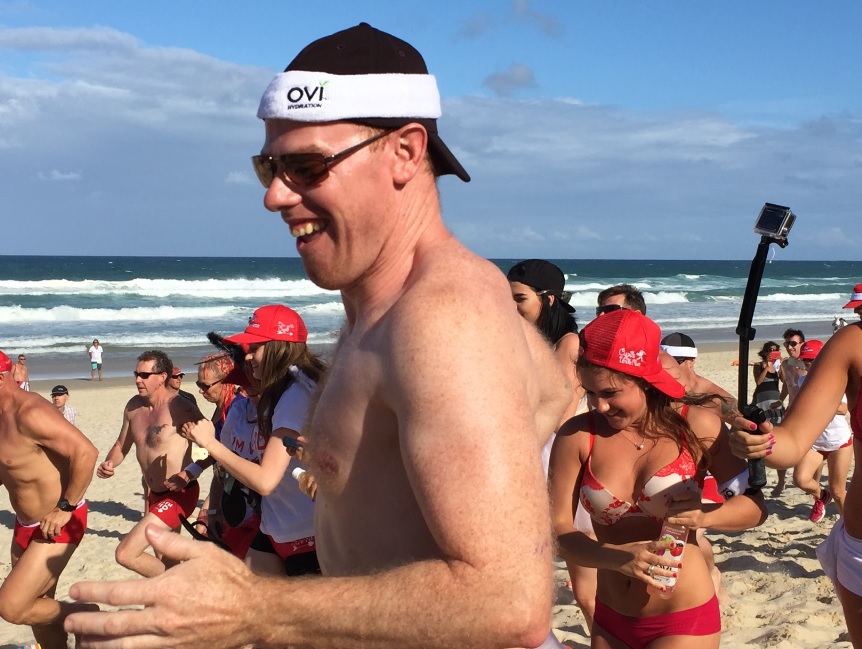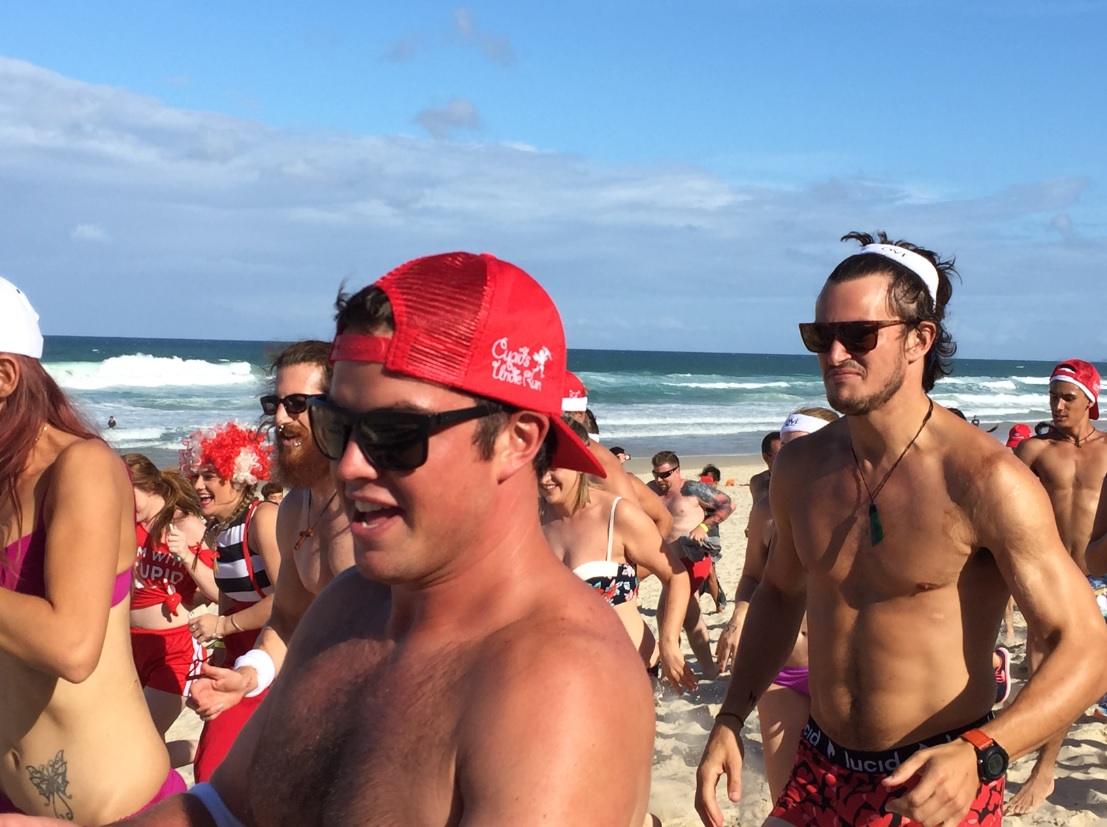 Read also:

>> All articles (in English)

Share this article