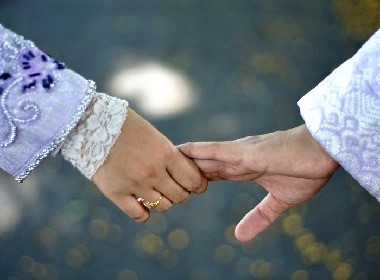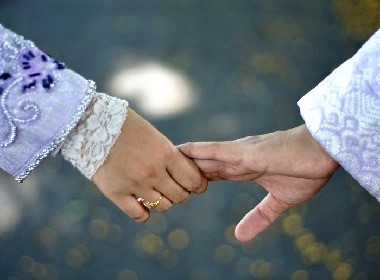 Chechnya is a controversial topic in Russia. The Muslim autonomous republic located in the southern region of the Russian Federation is pushing towards a more religiously compliant society, furthering traditional requirements of modesty and strong family values. The recent initiative by the authorities is reconciliation of divorced spouses.
The idea is that if a couple decided to get married and had kids together, then why can't they live as husband and wife again, providing the best environment for the children? About a thousand pairs have already agreed to reconcile since the initiative was launched in June 2017.
Un-divorce: Ex-spouses are asked to get back together
The commission for reconciliation of families has been fulfilling its functions in Chechnya since June 2017, Russian service of BBC reported. The practice is rather unusual, especially on such a mass scale.
Ex-husbands and wives are contacted by special official commissions and requested to get back together as a married couple.
Functionaries and clergy are working hand-in-hand to push divorced spouses to live together again. It does not matter how long ago the couple decided to call it quits. Although the Caucasus republic has already the lowest divorce rate in Russia, there is room for improvement, top officials state.
Ramzan Kadyrov, the head of the Chechen Republic, thinks that the enormous number of family breakdowns is the source of multiple social problems. Children from single-parent families are a lot more likely to fall under the influence of extremists, in particular those kids who are raised by single mothers. There are a lot of  Syria war participants on the side of ISIS that come from Chechnya. So were the Boston marathon bombers. The rise in involvement in extremism is a concern, and family unifications are supposed to assist in ensuring a positive male influence in lives of the young generation.
Working groups for family reunification have been established on the whole territory of Chechnya. There has been organized a telephone hotline, so divorced spouses who would like to enter peace talks and seek help of authorities in this matter could ring and request assistance. However, anyone can suggest a couple in need of reconciliation: friends, relatives, or even neighbors.
Initially ex-spouses attend a discussion with a mullah separately, where they are advised to re-establish the marriage. The program included over 4,000 events around the Republic with the view to attract attention to the initiative.
"Make women come back"
Ramzan Kadyrov, head of Chechnya, explained the reasoning behind the newly introduced practice:
"Most divorced women wish to take the kids away from their fathers. They address the elders, talk to the relatives. They also turn to us, as we know, they assure they will take care of them [kids] themselves. Then they rent a flat in a town and start begging [for money]. If we do not work on this issue, in five years we will face problems again. It is necessary to talk to people. Our chief task is to make the women who have separated from their husbands to come back, to make peace between them."
Kadyrov's authority is unconditional on the territory of Chechnya and enormously high on the scale of the whole of Russia.
Maryam Ocherkhadzhieva, a divorcee interviewed by TV channel "Grozny", stated:
"I have come back because of my children, as I cannot live without them, I long to see them, and the head of our republic, the prefect‒they came to the aid."
The commission has reported about reunification of 1000 families so far. After families are reunited, the working group on "the harmonization of family and marriage relations" keeps overlooking the situation between the spouses, whether there are any conflicts, and further support is provided as required.
However, some women from reunited families said they only went back to the ex-husband because everyone around them was putting pressure on them and it was hard to resist. However, they still agree that it's beneficial for kids when parents live together, although it remains to be seen how positive and long-lasting are the effects of the program.
"No forced unifications"
Rustam Abazov, the head of the department for relations with religious and public organizations, insisted that there had been no undue force on divorced spouses.
"There is no forced reunification and cannot be, because our society is a civilized one. Especially there cannot be any violations of human rights in Chechnya, as the guarantor in these circumstances is Ramzan Akhmatovich [Kadyrov]. No penalties are put on those people, it's people's private life."
Advocates of human rights stated that many women see the work of the commission as an opportunity to live with their children again. In Chechnya, women often lose the ability to live with their kids after the divorce.
"This is something new in history," Abazov proudly stated.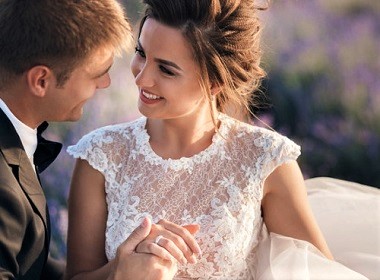 Read also: