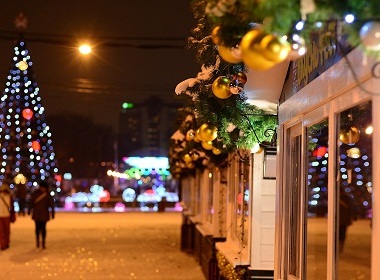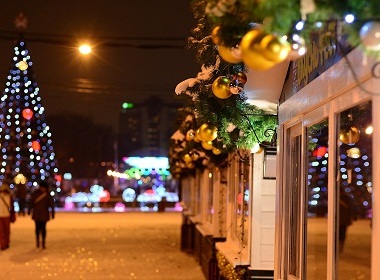 If you ask a regular Ukrainian girl about her favorite holiday, she would most probably say it's New Year. It's the most anticipated celebration of the year in Ukraine and Russia.
Ukrainians have already begun planning their New Year vacations.
Ukrainian New Year in style: How much does it cost?
It is an increasingly popular trend for locals to spend New Year and Christmas holidays in beautiful hotels. Christmas in Ukraine and Russia is 7 January. Some people just go away for the New Year break, others take longer vacations. It depends on the company policy, whether workers can take a few days off.
According to Finance.ua, a great number of hotel rooms have been already sold out for the period from 30 December to 4 January.
72% rooms in Lviv's hotels have been already reserved.
In Kiev and Odessa half of the rooms are not available for booking for the period indicated above.
Best places to spend New Year's Eve in Ukraine
The Carpathian Mountains
Just like in past years, Carpathians are the perfect place to make a winter party unforgettable.
Beautiful landscapes and winter sports offer lots of fun.
A double room for 4 nights costs from 9600 to 13600 hryvnia (370-526 US dollars). Meals are not included.
It's possible to rent a villa where the guests can cook their own food.
For those who are not fans of winter sports, Ivano-Frankivsk offers its cozy romantic double rooms for just 6,000 hryvnia ($232) for the same dates (30 December — 4 January). A two-bedroom suite costs 11,400 on average ($440).
Uzhgorod
Uzhgorod in the Transcarpathian region is also considered to be a nice place for New Year celebrations. 66% of its hotel suites are sold out at the moment.
The price for a standard double room is 9,000 hryvnia or USD $348 for 4 days. A more comfortable accommodation costs around 12,600 hryvnia ($487).
Odessa
Despite low temperatures of the Black sea, Odessa remains attractive for locals and travelers.
5 days in a hotel on Deribasovskaya street (the central Odessa street) cost 8,200 hryvnia ($317), on Grecheskaya — 3,600 hryvnia ($139).
Hostels are much cheaper — 300 hryvnia ($11) per room per day (after 1 January).
Countryside houses
Many Ukrainians like to spend their winter breaks in a house outside the city.
A two-story house near Kharkiv costs 2,000 hryvnia ($77) per day until 8th January; 1,500 hryvnia ($58) until 14th January.
In other times the house's rental price is 800 hryvnia ($30) per day.
Regardless of the region, Ukrainians need 5-15 thousand hryvnia ($190-580) to book winter holidays away. Expenses on meals and entertainment double the costs.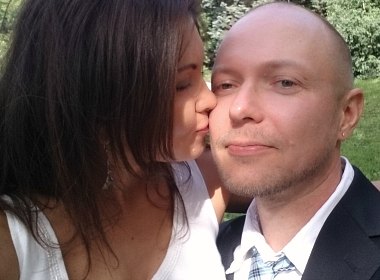 Read also:

Share this article