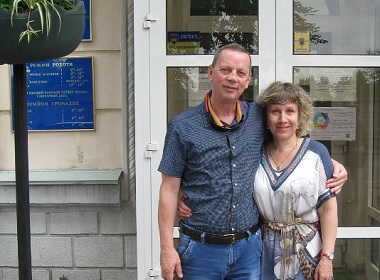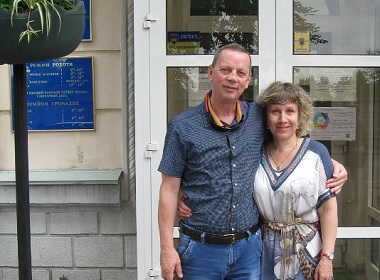 By Olga and Robert (Ukraine, Australia)
Good day, dear Elena and all the selfless team of ElenasModels dating site!
Finally, we too collected ourselves to write and let you know about creation of another new family, thanks to your site. My husband and I are one of these rare pairs who were confident about finding a second half and happiness on your website, although from the moment of our meeting to the wedding it took nearly 3 years, but it did depend only on us, the most important thing–this site brought us together!
Joining the dating site
I registered on the dating site in October 2013, my Robert became a member a little bit earlier. Robert and I are not young, it was a serious step for us, but we believed that it would work. The first letter from my future husband arrived literally one month after the registration, but our relationship developed gradually, he wasn't in a hurry, as it came out later, he was very careful, he was not writing often but regularly. At that period I also communicated with other men, received letters, messages, and was contacting men I liked myself.
Many decent and interesting people from different countries
I want to note that I met many decent and interesting people from different countries on the site. We communicated a lot on the site and through personal email, Skype. They were cultured, educated, polite men of various ages, and I have very good memories about that time. But my Robert was the most persistent, and after some period of communication on the site we moved to personal mail and messengers. We were writing to each other a lot, also we used video on Skype. My English was not perfect but Robert understood it and he was always encouraging me and I was not afraid to communicate.
Marriage proposal
In July 2015 Robert visited me in Kiev and we spent wonderful 3 weeks together. We travelled around Ukraine a lot, communicated with relatives and friends. It was a wonderful time! When his vacation was close to the end, Robert asked me to marry him and I agreed.
Wedding
After his departure we continued to communicate a lot through Skype and email. We dreamed about the wedding and made plans for our future life together. Both of us are very busy people, and because of some circumstances we could only get married in summer 2016 but it was the most anticipated day of our lives! Finally, we are spouses and we soon will be together. The preparation of all the necessary documents is completed and right now we are awaiting the visa to reunite our family, and we are happy.
Tips for lover-seekers
I would like to advise all girls and women to don't be afraid of writing first and don't be lazy to answer all incoming letters. Don't judge the person by his looks alone, you will never know what is behind the profile until you start communicating! Be friendly and sincere, don't be cunning, stay natural and ask more questions, be interested in the person who wrote to you. Don't give up, be brave and joke more, because every person wants to see next to him a cheerful, open and life-loving partner.
I also want to thank Elena and all her team from all my heart for the excellent website. I never had doubts that it would work and that I would definitely find a good man and get married. Thank you very much! I wish your site prosperity and love.
Read the story of Olga and Robert (Ukraine, Australia) on Elena's Models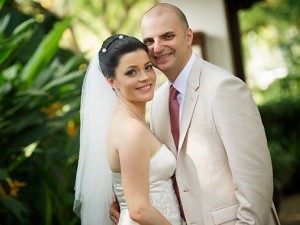 Read also: