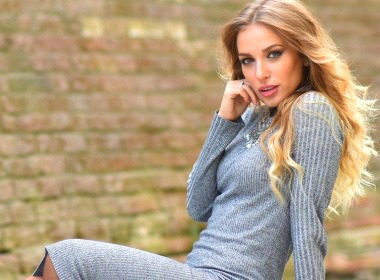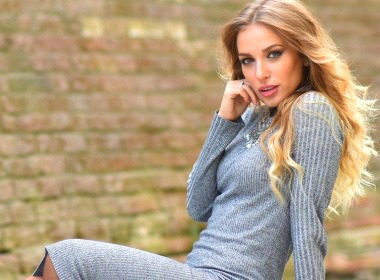 When I am occasionally contacted by TV or media reporters as an expert on dating Russian, Ukrainian women, every journalist invariably asks this question.
"Why American (Australian, European, British, etc) men seek women for marriage in Russia (Ukraine)?"
I give reporters my answer but this must be such an important question, they keep asking it 3-4 times in different versions during the interview.
There are no other reason I can give than what really exists. The true and real reason why western men seek wives in Russia and Ukraine is spelled out below.
And no, it's NOT because they seek submissive wives.
Why western men seek Russian, Ukrainian women for marriage
Over the last 17 years that I have worked in the industry of international dating the main underlying reason for men from the USA, Australia, UK, and Europe looking at the Slavic countries of the former Soviet Union in search of a life partner didn't change.
Here it is, black on white:
Western men seek wives in Russia and Ukraine because in these countries they can find partners of better quality than is available for them at home.
Yes, it's this simple.
You can ask me 10 times the same question, and the answer will still remain the same. Can it be any more straightforward? Just think about it. Why else would they do it?
5 main reasons why Americans, Australians, and Europeans marry Russian, Ukrainian women
Of course, "better quality" means different things to different people. For some it means a university degree, for others youth, and for the third type of guys it's beauty—or all of the above. And what beauty means for this particular person, as we know, "in the eye of the beholder".
However, there are certain facts that stand true for the majority of international love-seekers.
1. Beauty
Russian and Ukrainian women worship the cult of feminine beauty like Muslim females worship the cult of purity before marriage. It is a certain cultural characteristic that no traveler who visited Moscow or Kiev would deny.
Obviously, there are beautiful women in all nations and countries. But in Russia and Ukraine the cult of beauty has developed a few notches up as compared to the USA or Australia.
Young girls are pretty everywhere. But as women age, they often lose shape and desire to spend hours on grooming and exercising daily.
Thus, the average single Russian or Ukrainian woman looks if not like a model (these girls have extremely lean bodies and are very tall), then at least like a TV presenter in full gear and makeup. Ladies from the former Soviet Union also truly enjoy dressing up and looking feminine, love fashion and style.
It would be unfair to say that Russian or Ukrainian women are more beautiful than western women. But Eastern European ladies are certainly better groomed and look after their appearance as they age. Besides, the typical Slavic features with round faces, small noses, and plump lips do seem to fit classic beauty standards promoted by Hollywood. Russian girls are fair-skinned and usually have long locks.
When I lived in Russia, I was considered average, just normal, nothing special. After I moved overseas, I started getting repetitive compliments calling me beautiful. Guys were amazed at my looks. In Russia, it's nothing. You are simply another girl, just like millions of others.
2. Education
Russia has been consistently named the country with the highest percentage of people with degrees in the world. In 2014 it was #1 on the list by OECD of the most educated countries on the planet.
Look at the scores:
Russia: 54% of the total population have college degrees.
USA: 43%
UK: 41%
Australia: 41%
Among women from Russia and Ukraine who seek partners abroad through international dating sites like Elenasmodels.com the share of college graduates is about 90%.
The reason is simple: It's harder for educated ladies to find a match. They want to date men who have a similar level of education. Which means their pool of available dating options at home is smaller. Besides, there are more females with college degrees in post-USSR states than males.
In addition, educated ladies speak foreign languages, which means they can communicate with western guys at least in English.
So, foreign men who also struggle to meet potential partners they can converse with on a variety of topics find the level of education of Russian women attractive.
3. Family values
Just the same as with beauty, certainly plenty of females in western countries value family. There is no doubt about it.
However, while western cultures support family values as one of the core principles, it is not the sole purpose in life for girls in the USA, UK, or Australia. Western girls are not taught from the early age that their purpose in life is to "get married and take care of the family". Russian and Ukrainian girls are taught these things.
For a Russian or Ukrainian female her family is absolutely, undoubtedly #1 priority in life. If she sacrifices the wellbeing of her family, husband, or kids in order to advance her career, she will be treated as a traitor of all things feminine. It is an unforgivable offence.
Definitely, Russian and Ukrainian women work and contribute to the family budget. Their level of participation in the workforce is on par with countries like Great Britain. However, it is habitual for post-USSR females to treat their jobs as "supplementing" the family's income. The husband is supposed to be the main bread-winner and provider, with career being a male's priority #1.
4. Youth
By statistical data collected in the last few years (2014-2016) the average age difference in successful couples who met online and actually got married after meeting on Elena's Models is 8 years (with the man being older).
So, it's not such a great difference as sometimes people believe. But it is reportedly higher than what is viewed as acceptable by western females.
A man from the USA, Canada, or Europe can meet a younger woman internationally than the types of ladies willing to date him at home.
5. Speed of relationship
In Russia and Ukraine it is quite normal for a young couple to meet and get married within 2-3 months. A relationship that is one year long is virtually considered too long to make a decision about marriage.
Thus, men who start dating women from Russia or Ukraine can get married within a few months if they wish. The Slavic ladies who join international dating sites have a view to find a life partner.
It is the pressure from the society of needing to "create a family" (which means a husband, not children, in the Russian cultural definition) that drives Eastern European women to seek options elsewhere to fulfill this eternal feminine duty and purpose: To get married and give birth to kids. Without that she feels unfulfilled and useless. No amount of career success can compensate for this missing piece. She feels as if her life is not worth living.
Because in Russia and Ukraine there are only 86 males for 100 females, you don't need to be a mathematical genius to realize that giant numbers of women are unable find partners. There are 11 million more women than men in Russia.
For comparison, see rates of males to females in other countries (data by Wikipedia):
Australia: 100 men to 100 women
UK, Canada, Netherlands, Denmark: 98 to 100
USA: 97 to 100
France, Italy: 96 to 100
Finding a husband (partner) becomes a predicament for Russian, Ukrainian women, which you probably struggle to appreciate, if you live in a more gender balanced society.
Since a family unit with kids is the cultural priority #1 for Russian women, you can understand why they are eager to get married quickly, so as to "lock" the relationship.
Regular myths about "Russian brides"
The myths about Russian brides say that foreign women simply want to immigrate and will divorce their husbands quickly, once they get the passport.
If this was true, the women on international dating sites would quickly grab any man who contacted them and agree to marry him. But it doesn't happen.
Try to create a profile on non-PPL dating sites (such as Elenasmodels.com) as a man and write to women.
When you contact female members, you will get plenty of rejections.
The ladies have requirements, which you can see in their profiles. They indeed want a man to get married for life and create a family with, and not simply to immigrate.
Make sure you are not charged for each message by the dating site, as it would be pointless. [PPL stands for "pay-per-letter", you can read about this system in detail here.]
Besides, immigration is not such a huge improbable thing for people who want to pull it off. All countries have professional migration programs and in fact lots of Slavic women on dating sites would qualify. But again, it's not what they seek. They dream about husbands and their own family with kids, and not just moving abroad—even though it would allow them to advance their careers and lifestyle.
I realize that for some reason it's hard to comprehend for some westerners that there are actually people in this world who see having a family as something of great value in itself.
But if you look at the phenomenon of international dating from this point of view, it might start making sense.
Read also