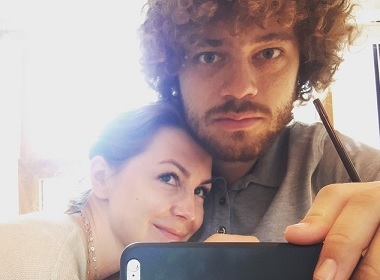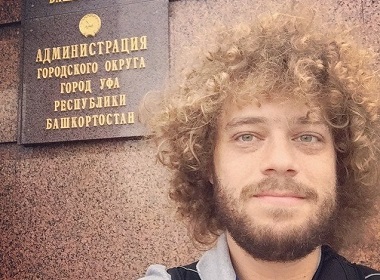 No one can express Russian men's attitudes towards women better than they can do themselves. I have discovered an article that I feel deciphers views of Russian men in suitable detail: Why they believe that Russian women are the best.
The author is Ilya Varlamov, a Russian enterpreneur. The original post appeared on varlamov.ru. The monthly audience of his blog is over 1.5 million people, the website claims. He is called the most popular Russian blogger, who worked personally for president Putin at one stage and received awards as the Russian blogger of the year in 2010, 2011. He is married and has a daughter.
If you are impressed, Varlamov offers advertising on his blog. You can buy a post from only 165,000 roubles ($2350) per post.
Here it is, the view of Russian men why their women are the best in the world, superseding any other nationalities. Compare it with the view of an American-born Russian girl on peculiarities of dating local men, and you will be able to get the whole picture, more or less.
Why Russian Women Are The Best
(Original publication is dated March 2015)
During the last days fighters against sexism became somewhat active. I was preparing a very important post why Russian girls are the most beautiful. But now I am afraid to publish it. Only last week it would be just a regular non-offensive post. But now there is a risk that brutal feminists will burn me on the stake. However, someone should say that white is white, and black is black, and stop presumptuous sectarians.
Feminists, of course, will blame me in sexism. But that's OK, it will be somewhat justified. Yes, I do believe that a woman should be a woman, and a man should be a man. And I am not ashamed. There is no and cannot be any gender equality, and all your attempts to equalize both genders are doomed to fail. You are trying to change the nature, and you will get nothing. Of course, maybe after many generations you will succeed through gender breeding in erasing gender differences, but it will be definitely not during our lifetime. And it's good that I won't see it.
No matter how much feminists complain, but children should be borne by a woman. "Horrible" situation, but there is nothing we can do. And feeding the child is her duty, and in raising [kids] women and men have different roles. The behaviour of men and women differ. The man is physically stronger, and the woman is weaker. That's not something that sexists made up, that's the nature of humans. In many questions men and women have different models of behaviour. It's proven by scientists, but the sect of feminists keeps convincing us that the Earth is standing on three turtles. And I am not ashamed that I want my assistant to be a woman. For this humble desire "insulted women" nearly offered to jail me. The behaviour of feminists reminds me of a teenager who tries to prove that he is grown up by smoking and not wearing a hat.
It doesn't mean that women are worse. I don't think that women are less developed or stupider than men. They are simply different. And I cannot avoid noticing this. I am not against of a woman becoming the President of Russia, I would vote for this myself, if there was a worthy candidate. There is no need to limit anyone's rights. But gender equality everywhere is not possible.
Let's take another example. I believe that a woman who smokes is disgusting. It's just simply physically hard for me to watch when a woman is smoking. And when the woman tells me, "Why is that a man who smokes is not disgusting, and the woman who smokes is disgusting? Maybe you are a dirty sexist?" Well, because the woman is directly responsible for the continuation of the human kind, and her health is more important than a man's. I don't see anything bad when the society tries to protect women's health, shielding them from hard work and harmful habits. Certainly, it's not about legislatively prohibiting smoking by women. But don't deny my right to feel disgusted towards women who smoke.
All these screams about discrimination by gender I consider absolutely fabricated. Yes, sometimes there is discrimination, but it is caused by natural differences between genders, and not by men's stereotypes. Yes, I want a girl to work for me as my assistant, and for a security guard (if I need one after this post) [I want] a man.
When travelling through countries where feminism won, Europe or the USA, you have definitely noticed that there is something wrong with local women. They are simply unattractive. What's the matter? This condition is caused by 50 years of sectarianism feminism, which in the West became quite ugly shaped. As the result, the woman is ashamed to be a woman. "If a man can be hairy and stinky, then why can't I? Why can't I dress like a slob and urinate standing?" the European woman thinks. They stop looking after themselves, accept manly behavioural patterns, and as the result lose any attractiveness. They are ashamed to dress like a woman, they are ashamed of their weakness, they are irritated if a man tries to look after them. In the USA it has completely overgrown into unhealthy forms. The so called "Sexual Harassment" when any action by a man can be considered as discrimination by gender. The harried men are forced to consume this product [called] feminism and cannot get away from it.
Fortunately, our society is still holding up. Our women are not ashamed to be women, and it's beautiful. They can be weak and capricious, we can pay for them in cafes, open doors, send them home to cook borsch and give birth to children. And no one will judge you for that. This is why our women are the best.
This is what I think! And now you can scold me.
Photos: Instagram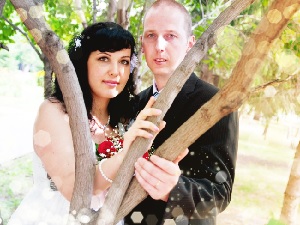 Read also: