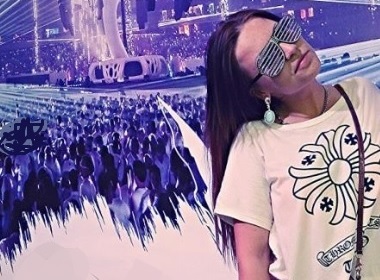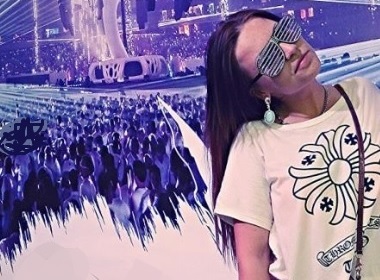 We are so close to 2016, and trends in dating Russian women have changed again. Let's see what is different today.
Dating Russian Girls in 1990's
When the iron curtain fell down, and Soviet Union opened borders, Russian women were something of a novelty for foreign men. The Soviet society had been developing for decades within closed boundaries, with certain morals and ethics ingrained in people on the basic level.
So called "mail order brides" were known for years, but women wanting a traditional family were mostly coming from Asia and South America.
Post-Soviet countries had a strong demographic, where women were in a great majority. It wasn't for long until the first international marriage agencies started to invite Russian women to join in search for a foreign love match.
I was one of them, but I didn't believe this was possible — to find a partner abroad. For about 6-7 years I was curious about the idea, without giving it a go — living abroad was something magic for Soviet people, who couldn't even travel freely, except for the large Soviet space, offering everything a person could dream of.
After all, Russia, the largest country in the world (nearly 3 times larger than the USA by its geographical size), spreads over 11 time zones, from sub-tropics to the Arctic circle. Plus there were 14 more republics in the USSR, which were also open for visits — Europe, Asia, you take a pick.
But the West was still a terra incognito for Soviet people, and western men were original in their views and ways of life. Dating a foreigner was fascinating. Russian ladies wrote letters to foreign guys and sent them by air mail, waiting for weeks to hear back from their admirers.
And then, came the Internet, and things changed.
Dating Russian Ladies in 2000's
From the end of 1990's, Internet was spreading at great speeds in Russia. By early 2000's nearly everyone had some kind of Internet access, at home, work, or through friends.
Instead of letters, women started to converse with western guys by email. Then Russian dating sites introduced instant messaging, or chat, but they also started to charge by communication. The dating sites justified it by the need for translations between the languages, because few Russian women spoke fluent English.
This was beginning of PPL, or pay-per-letter dating. If in 1990s Russian dating sites were selling addresses of women (to send a letter by air mail). In 2000's it was all about translated emails, then chats.
However, with the arrival of instant translation sites and software (such as Google Translate, and before that Prompt) human interpretation became unnecessary. Russian women also started to speak better English, especially the younger generation, who studied at school at times when Soviet Union was already history.
PPL dating was left to guys who couldn't figure out how to use online translators. Smart men stopped using PPL, and so did the smart Russian women.
Later, quite a few damaging discoveries were widely publicized about paid chat and pay-per-letter websites: The use of substitutes for letter-writing was the main accusation against PPL dating sites.
Dating Russian Women in 2016
The last few years saw smart phones and apps taking charge in the dating universe. We no longer need to be at the computer to talk to people in other countries online, Internet browsers are accessible on a mobile phone.
Free Wi-Fi is offered in cafes in Russia, the same as in the west. If you watch a recording of any concert in Russia, you will see hundreds of mobile phones in hands of viewers, recording the happening. We are all online 24/7, including Russian women.
Skype and other face-to-face chat tools are accessible everywhere. Mobile and satellite Internet is nearly cheaper than packages offered through broadband and cable connections. You may be in the depths of Sahara desert, chatting to a Russian girl, who is skiing at an Asian resort.
Can you find a Russian woman who would be interested in meeting foreign men? You bet.
You can also meet:
Dating in 2016 is going to be even more fun than before. EM is releasing a new dating app within weeks, which will allow you to connect with your online friends anywhere on the go. Join the revolution.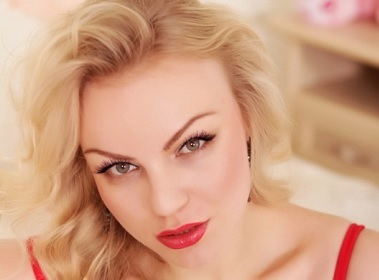 Read also:

Share this article