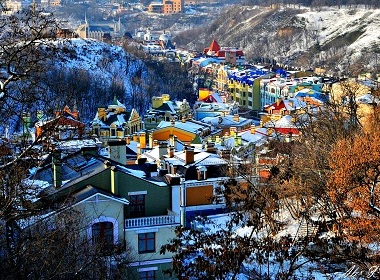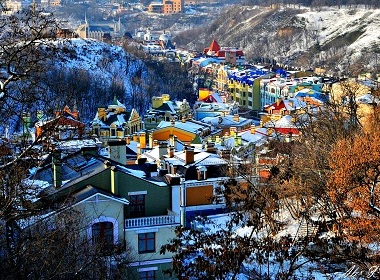 When you travel to Ukraine in winter, remember these simple tips for visitors.
Travelling to Ukraine in Winter
Ukrainian winter is from December to February.
January is traditionally the coldest month, however, it may happen that the lowest temperatures hit the region in December or February. It is not atypical to have cold in October and November, but only for a short time.
In 2015, for example, it was an unusually hot summer in Ukraine: People swam in the Black Sea on Odessa beaches as late as 18 November. In Kiev, the chestnut trees started blossoming for the second time in October 2015.
The average January temperatures in Ukraine are:
Kiev: -2˚C (28˚F)
Odessa: +2˚C (35˚F)
You would need a warm ski-type jacket or parka, a scarf, and maybe a beanie and a pair of leather or knitted gloves.
Tips for dressing:
Boots that you can wear with thick wool socks would help a lot to keep you warm. Tourist boots are great for walking; just buy them 1 size bigger, to ensure you can wear thick socks.
Most people in Ukraine wear jeans in winter, which are thick enough to keep you warm. If you are not sure that you will be comfortable, take a pair of thermal pants and a T-shirt with you.
People walk a lot in Ukraine: Make sure your walking shoes are comfortable.
Make sure that you have a pair of dress shoes and a suit for going out, just in case.
Ukrainian Winters as Compared to Russian Winters
Ukrainian winter temperatures are much warmer than Russian ones: You would need to dress warmer if you decided to visit a regional city outside Moscow, for example.
In Moscow, you can get away with a similar type of attire as in Ukraine, because most people spend time indoors, and subways make transportation simpler.
In regional Russian cities you would need to check the local guides, as temperatures differ dramatically. Some Russian cities, such as Yakutsk, have below -40˚C (-40˚F) winter temperatures.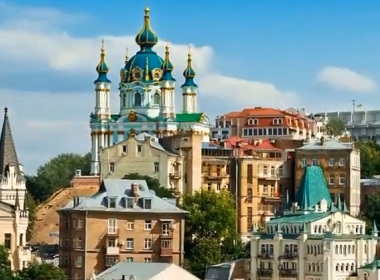 Read also: