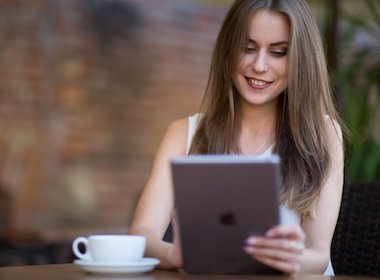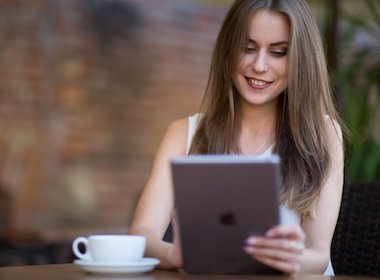 Everyone person who is dating online would like to meet someone genuine. However, what specifies a genuine profile on a dating site can be viewed differently by providers and users.
Is this profile on a dating site genuine?
When you browse listings on websites for singles, sometimes you may wonder how genuine the profiles is.
It's quite typical for people online to edit photos to make them look better or use pictures that are a few years old.
Another habitual offence is lying about their age. Some people make themselves older (the ones who are very young but would like to be viewed as more mature), although it's more widespread for users of dating sites to deduct 2-15 years of their real age.
Are such profiles genuine or not?
In other words, will you view a profile as genuine if the woman said she was 35 but she was 37?
Would you say the person is not genuine if they digitally "shed off" 5 pounds off their actual weight?
In most cases, users reveal the truth about their age or other things they "corrected" once a personal relationship begins; often on the first date.
One lady on ElenasModels.com sent a comment about her finding a match, in which she confessed, "We both lied about our age…" Despite that, the pair connected and now they are engaged to be married.
Naturally,  lying about one's age is not encouraged on our site. If a profile is found out to be untruthful, it can lead to suspension of the service. Most often, administrators would contact the user and request to provide a photo ID to confirm their age, if another user complains about the incorrect data in the profile.
However, there were cases when men confessed about tampering with their age in the profile and ladies decided to end the relationship because of the lie. The logic here, "If he lied about this, what else could he be lying about?"
The most important point is the person's intentions
Thus, while a profile may not be 100% truthful, the person may be still genuine in their intentions to find a partner.
It is much worse when the profile details are correct, but the person is actually not interested in finding a partner. In other words, deceptive intentions instantly make a profile false.
This is where the main problem with fakes on pay-per-letter (PPL) pseudo-dating sites lies.
Profile on a website belongs to a real person. Such a person exists and it's her in the photos. Her profile details are mostly correct (maybe somewhat enhanced, especially photos.)
The problem is that this person is not looking for a partner like you. The lady could have done the following:
(1) Simply allowed the agent to use her data in exchange for a professional photo session and 10% of the income her profile earns on pay-per-letter website (plus gifts sent by admirers). Someone else (a writer) corresponds instead of her.
(2) Or she may even be leading communication herself, but only because she is paid a commission that depends on the amount of communication with men.
In any way, the communication is false because there is no interest from the woman or the whole letter-writing romance is a creation of the writer, who is being paid.
When you are looking for love, the most important genuine component you are looking for is feelings.
Does this person really like you? That's the most important point.
Covering all the bases
So, when we are talking about a genuine profile on a dating site, there are 2 main components:
Truthfulness of the personal data (age, weight, height, education, interests, presence of kids, marital status).
Genuine intentions: Does this person really like you or pursues motives of financial gain?
It's hard to determine the status of either of these factors without a personal interaction. This is why we recommend our users, men and women, to quickly connect on video after initial instructions, so that they don't waste their time of develop unrealistic expectations.
The best channel for connecting on video is a free messenger like Skype or Duo, which is not affiliated with any dating website.
By connecting on video you know:
The woman looks like her pictures.
She is not being paid for talking to you.
You can ask the woman to show her photo ID and demonstrate your documents, so you both know the person is true and genuine.
However, it's pointless to connect on Skype and then start chatting while paying for communication again. This doesn't remove you from the commission-based PPL realm.
Vice versa, it's a usual way of "proving" by PPL agents, on insistence of a man, that "the woman is real". Yes, of course, photos show a real woman. She can even for a short time connect to you on Skype. But if all the rest of communication is being paid for, most likely, you are being deceived.
If a woman likes you, she will want you off the dating site, not on the website with thousands of profiles and constant chat requests from "other women" (in reality these are chat bots, read this post).
Meeting face-to-face on video is the simplest test of genuine intentions
A lady who truly wants to be with you will be real with you. However, genuine intentions come first before anything else.
If a woman is happy to meet face-to-face (on video, if you are in different locations), it's the first and simplest test of genuine intentions.
If a lady doesn't wish (or constantly invents reasons why she cannot) meet on camera, then you don't need to worry about her.
There are plenty of other people who are sincere and want to meet a partner.
Tips
Don't fall for the old trick and keep "hoping" for this person to sort out their problems with Internet connection (the most common excuse of fakes).
The same if the video was broadcast just for a short period of time and there was a problem with the sound—it could be just a short video stream of a pre-recorded video.
Be wary of dark and unclear videos. It's a common trick of fraudsters, who complain about the quality of the camera they have installed. It's not hard to switch on the lights and ensure you can see the face of the person properly.
You need to connect and chat on video for 15-30 minutes, so that you can see the expression of the woman's face, hear her voice, the reactions to your questions and jokes. You will pick it quickly if the person is not really interested. They have no twinkle in the eyes and seem mechanic.
Keep chatting on Skype. A genuine woman will usually be happy to connect to you before going to bed or early in the morning on weekends, which should be acceptable time for you due to the time difference. Tell her you love her without makeup more than with cosmetics on, and she will stop worrying about how she looks (that's the most common worry of women; they are concerned you will stop liking her if she doesn't have her makeup on; that's the common reason why women refuse to meet on Skype instantly—they feel they need to "get ready" like if it was the first date).
If you have talked on Skype several times in 2-3 weeks, then you can be sure this lady is interested in you.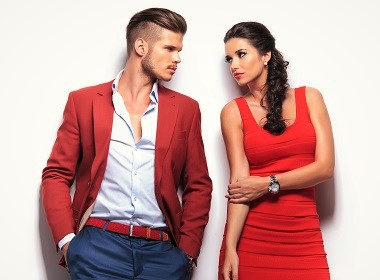 Read also: