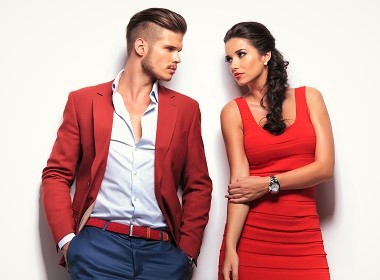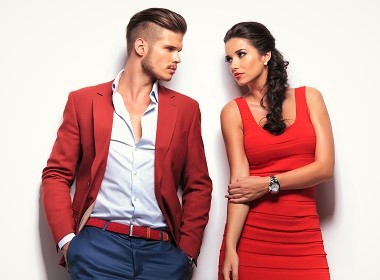 Are you just starting on Elena's Models? Here are some useful tips to make your journey smooth and pleasant. Check these quick dos and don'ts for new users of Elenasmodels.com.
Beginner's guide to EM
Elena's Models, or "EM" how users call it for short, is a dating site specializing in connecting women from Eastern Europe and countries of the former Soviet Union (FSU) with men from the USA, Canada, Australia, UK, and Europe.
1. The goal is to find a lifetime partner
Most people come to EM seeking a partner for life. However, Elena's Models is not a "marriage agency". Men and women connect directly and choose whom they wish to date, when and how they want to meet. We simply unite a community of people who are at the point of their lives where they wish to find a committed relationship with a person who could accompany them for a lifetime.
2. Freedom of association
The other users have no obligation to talk to you, unless they want to. They are also free to stop communication at any time, for any reason, just as if you met someone in a bar or club. Just like in a club or bar, some people may be nice and others less polite. You can choose whom you wish to communicate with and stop any connection at any time.
3. No payment for communication
There are no charges for communication. You can send and receive as many mails, chats, or video chats, as you wish, at no charge. You are able to share photos and post daily updates without moderation to your personal blog, to notify all your contacts at once about something that happened today. Personal blog on EM works similar to Facebook. You can post a photo and some text with your blog and only people in your contacts will see it.
4. No commissions for generated content
Unlike PPL pseudo dating schemes, which pay commissions to agents who manage profiles on the websites (sharing profits from your payment for every letter, chat, or photo share), EM gives you a guarantee that we don't use any agents and do not pay any commissions for generated content. We do not buy profiles from agents, don't pay to anyone to create profiles on the site and don't do it ourselves.
5. Manual approvals
Every profile on the website is approved manually, after it passed anti-scam software checks. We use Internet-wide databases for checks, as well as our proprietary internal database of previously suspended and blacklisted users, with cross-checks of contact details and names. Every profile on the website has to pass manual approval by our trained professional administrators.
6. Personal interviews
We personally talk to ladies before their profiles are approved, to further qualify their decision to join Elena's Models dating site. Administrators answer questions of ladies and explain to them the rules of personal conduct on the site. The major prerequisite to join Elenasmodels.com is a lady's confirmation that she will be conducting communication with men by herself and she is able to do it, including Internet access. Interviews are conducted by phone or Skype with video, where women provide a photo ID and verify identity. Every lady provides her direct phone number to allow quick contact with EM administration at any time.
7. No bots
EM has no bots hard-coded into the site in order to send EOIs (expressions of interest), mails, or chat requests. If you have received an EOI or another request, it's sent by the person who is logged into the profile at the time.
8. Contact women first
In Slavic countries it is considered inappropriate for females to initiate contact with a male first, and the majority of ladies on our site prefer to be contacted by a man and will rarely, if ever, send a request to a man first. You should, therefore, initiate contact with women you find attractive, or your options will be extremely limited if you wait for women to contact you. As a Platinum, Ultimate, or Gold member, you can send unlimited EOIs, which allow you to receive a response whether a lady is interested in you. EOIs are free and you can send as many as you wish.
9. Contact women who are currently active
On Elena's Models, women often quickly meet someone they like and start communicating exclusively off the site. In 2-3 weeks the majority of women who have registered today will be no longer available, whether they have met someone or decided it doesn't work for them. Don't wait to contact someone you like, or you may never have this opportunity again. Every profile has an indication how long ago the person was online. You can also see profiles of women who are online now (logged in to the site at this very moment). Once the person logs off or is inactive (no clicks on the site), the profile no longer displays "online now" status.
10. Communication dropouts
It is normal on a dating site for people to stop communication. Your initial interest is based on limited information and once you reveal more about yourself, the other person may decide it's not what they are looking for. Strive to keep your initial communication positive and optimistic; avoid discussing things that could be viewed as "baggage". This will ensure the other person remains interested.
Make sure you read this post: How to engage women during correspondence.
Do not hesitate to contact the person again in a few days if they didn't respond to your message.
It helps to avoid communication dropouts if you shared direct contact details (and then moved to chat off the site).
11. Share contact information
You are encouraged to share your direct contact information with other members, to ensure you can contact them at any time, once you feel comfortable with the person. Our recommendation is to create a separate account for dating and use only this account for communication with website members (email address, WhatsApp number, etc). Most our members use apps such as Skype, WhatsApp, Viber to communicate off the site, which means they can call each other without paying for international phone calls.
12. Provide maximum information in your profile
The more information you provide in your profile, the easier it is for a woman to see whether your and her ideas and requirements match. Make sure you provide answers in all fields of the standard questionnaire.
13. Get professional photos
You will get the best results on Elenasmodels.com if you have professional photos done by a photographer specializing in making pictures for dating sites. The reason why men often get rejected by women online is their poor quality photos. You can save yourself countless rejections and will be able to connect with better quality women, once you have quality photos in your profile.
14. Video chat
Unlimited video chat via Elena's Models website and app is included with Platinum and Ultimate packages. Gold members have access to unlimited text chat without video. We recommend that you spend some time chatting on video with a person to establish an authentic relationship to avoid unrealistic expectations regarding their appearance, ability to communicate in English, etc. Gold members are able to share their contact information and video chat through Skype, Duo, or other apps of their choice.
15. Respectful conduct
Please ensure your polite and respectful conduct in communication with other members and EM support staff. Being a positive and friendly person will help you to get the most of Elena's Models. Report any unacceptable conduct by other members to Elenasmodels.com Help Desk.
16. Personal meeting
Once you started communicating and spent some time chatting on video with a woman, it's time to think about a personal meeting. You need to move forward in your relationship to make it real for both of you and test mutual chemistry. Avoid building unrealistic expectations by talking online for months or years; this can create too many illusions that may break once you see each other face-to-face.
17. Save time and money
This quick guide to using Elena's Models with the view to meet a partner of exceptional quality gives you a brief outline of what to do and what to avoid, but it cannot cover everything.
It covers the whole process step-by-step, so you can avoid typical mistakes and will enable you to save many months in time and thousands of dollars in unnecessary expenses, and meet a high quality woman who will stick with you through thick and thin.

Share this article