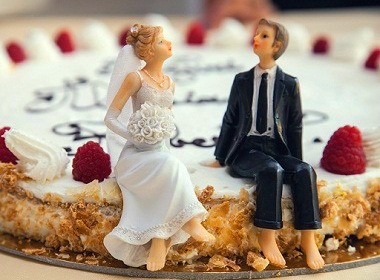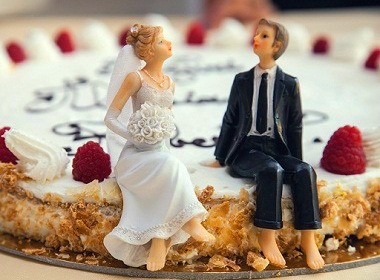 Statistics tell us that there are 11 million more women in Russia than men. The country has one of the world's worst male to female ratios with 86 gentlemen for 100 ladies. At the same time, without a husband a female is seen as worthless in regard to her social status. The number of single people in Russia grows with every year. In the 1990s there were about 22% unmarried people over the age of 18. Today's calculations show that around 40% of Russian grownups stay single. The situation is quite profitable for local marriage agencies: More women opt to hire matchmakers to find a life partner.
How much Russian women pay to find husbands?
The most expensive agencies are located in Moscow and St. Petersburg. In the other regions, prices are much lower.
Thus, in the city of Chelyabinsk (Ural region), one can find about 6-7 marriage agencies advertising their services. The prices are more than affordable: Only 300 roubles (USD $4.80) for the intake interview and a service fee of 3,000 rubles ($48) for 12 months. During this time the agency is supposed to provide the client with potential partners. The success is not guaranteed and may even lead to unexpected consequences. (See our earlier post: How dating agencies scam Russian women.)
The majority of those who use "marriage agencies" are females, as opposed to dating sites, where the larger portion of users are males. Matchmakers offering dates in order to find someone for a serious relationship are a more attractive option for Russian ladies, since social standards give a higher status to females in a registered marriage.
Prices in Moscow and St. Petersburg are way higher.
Price lists of Russian matchmakers
Here is the price list of a Moscow agency, which has been on the market since 1993. Its prices range from 5,000 to 260,000 rubles ($80-$4,160), according to Impulse-ag.ru.
The minimum fee is 5,000 rubles (USD $78) for 6 months.
It includes:
Consultation with a specialist
Basic photo shoot
Adding the client's listing to the agency's catalog
1 date with a potential partner
2 trainings
If a lady wants to meet additional potential partners, it will cost her 15,000 rubles ($240) for 6 months. For such a payment the matchmakers promise to organize 6 dates with candidates the lady has an interest in.
For 56,000 rubles ($895) per month, the lady can buy a so called "active search" program. The matchmakers promise to organize minimum 3 dates per week and provide a psychologist's consultation.
For 70,000 rubles ($1,120) for half a year period, the lady is given a personal manager and access to VIP catalog with the best candidates. She can choose unlimited number of partners and her manager will help her to get ready for the dates.
The most expensive program costs 260,000 rubles ($4,160). For this fee matchmakers promise to find their client a life partner. They won't stop working with her until the prospective bride gets married.
So, this is the price for a Russian female to find a husband in Moscow—$4,160.
By the way, Russian matchmakers accept listings of beautiful girls under 27 free of charge.
Prices in St. Petersburg
Planeta-Znaromstv marriage agency from St. Petersburg has a slightly different approach.
The lady's profile is included in the company's catalog for 8,900 rubles ($140) for 6 months. Once the hopeful bride paid the listing fee, she simply has to wait until someone likes her. The lady doesn't have an access to the agency's database.
If she wants to be choosing from the list of eligible bachelors the agency accumulated, she has to pay 16,900 rubles ($270) for 6 months. In this case, the potential bride can meet up to 3 men per month.
If the love-seeker needs matchmakers' personal assistance, she needs to pay 19,900 rubles ($318) for half a year time. For this amount she can have up to 5 dates per month.
For 35,000 rubles the client gets a professional photo shoot, psychologist's consultation. Her interview is recorded on video for potential partners to watch, which is supposed to improve her prospects for success.
VIP program with a personal assistance and access to the VIP catalog costs 50,000 rubles ($800) for 6 months and 65,000 rubles ($1,000) for a year.
Chance for a happy marriage
Sometimes such expenditures are compensated by a happy marriage. However, things can easily go astray, as one Russian woman who tried to find a husband through matchmakers found out first hand. We are still on lookout for a story from someone who used local matchmaking enterprises successfully.
But the desperate desire to find a partner for life (and gain a respectable social status) keeps pushing local girls and ladies to those who promise them a chance to find a "serious relationship".
International dating sites such as Elenasmodels.com become one of the last places where marriage-minded girls seek such a match. First of all, females look for love at home. It is only if her home search didn't work out, she might try something else in her quest to find a serious relationship for life. If you understand how to meet her needs and avoid typical mistakes that other men invariably make, you will succeed. For more advice, check VIP Coaching manual. It gives you simple and ethical steps to find the right woman for you, who will stick with you through thick and thin.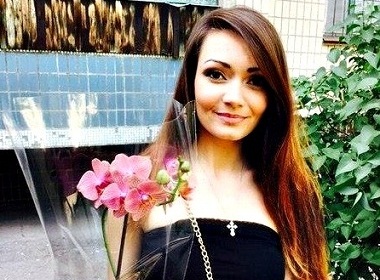 Read also: