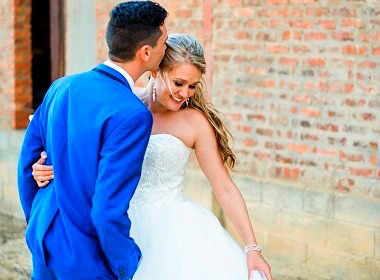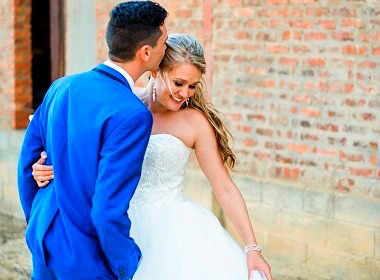 It is not easy to find your one and only anywhere in the world but for a single girl in Russia chances can be slim to none. The main obstacle is the gender imbalance with 86 men for 100 women.
That is why Russian women have to be extremely diligent in their quest to find a husband. Especially if they are over the age of 25 when a girl is generally considered "too old" by local standards. If she didn't manage to snap a husband by then, there must be something wrong with her, traditional wisdom holds.
The government promotes early childbirths as it tries to fix a significant drop in newborn babies, projected for the next 10 years. There are even proposals to reward financially mothers who have 2 kids before the age of 30.
And let's not forget that a Russian woman's happiness can be only in her family, which means a husband and kids (preferably 3 or more). So, to be considered successful, local females need a husband, period. Otherwise she is deficient by default. Only a married woman has a respectable social status. Sure, widows are exempt from this cruel grading but divorced women are also looked at as losers. However, it's better to be divorced than never married.
So, solving the problem of finding a life partner is #1 priority in life for girls born in the post-USSR republic.
A female reporter decided to check how effective could be finding the man of her dreams through matchmakers. Because there are so many unattached ladies, the local matchmaking industry is booming.
That's what came out of it.
"How I tried to find a husband through matchmakers"
At first, Nadya, the reporter, had to select the right agency.
All marriage agencies work similarly: you give them money and your requirements to a future partner, and the matchmaker offers you candidates. If you don't like the guy's photo or CV, you can refuse to meet him. Having a nice photo is a top priority in these places, too.
But Nadya was looking for something special, Aif.ru reports.
At last, she chose an agency that promised to provide a broader spectrum of services. They had a psychologist, astrologist, and numerologist who supposedly helped the matchmaker to pick the right candidate.
When the potential bride arrived at the agency's office, she was astonished. "It wasn't the road to happiness I imagined in my dreams," the journalist reports.
The building was located near a warehouse and looked shabby. When the writer went upstairs, she saw a tiny room with a desk and a computer.
"You have nothing to do in a marriage agency!"
Tatyana, the owner of the marriage agency, welcomed the new client with a smile. The matchmaker said the astrologist created her chart but there was a problem.
"You're a Sagittarius," the matchmaker explained. "This zodiac sign has nothing to do in a dating agency."
Tatyana said that people of that star sign are quite sociable and can find a partner through friends. The marriage professional even advised her client to look for a partner among neighbors and acquaintances.
The husband-seeking writer imagined herself knocking doors of her neighbors and staring at men's faces in streets.
"Why did I come here and brought 3,000 rubles then?" she thought.
Afer a further interview, Nadya was allowed to start the process. She filled in the questionnaire and discussed the details.
It turned out that her height (180 cm or 5'11") could be a problem: She was too tall.
"You are not going to accept guys who are shorter than you, right?" The love specialist grew even more concerned about her latest bride's prospects.
But there was hope after all. She had a face, which was "easy to sell", according to the matchmaker.
For the whole package, the writer paid 3,000 rubles (48 US dollars). It might sound like not much but the average monthly salary in Russia is under USD $500. So, the service was valued at 10% of an average person's monthly income.
After the visit the aspiring bride returned to her regular life, eagerly awaiting phone calls and CV's of eligible bachelors.
Date 1
Tatyana called the next day: She had a potential date. Alexey was the same age as Nadya (40) and wanted a woman without kids.
On the photo, he looked more like 50, in a cap and a gray shirt. He resembled a farmer, the writer recalls.
However, the hopeful bride decided to give it a go and allowed Tatyana to give him her number.
They met in a café near Nadya's home. The man was much shorter than her and had a squeaky voice. Nadya didn't like him at all. And it seemed Alexey shared the feeling.
After the meal, they split the bill, which is rather untypical in the Russian courtship ritual: The man always pays.
"Well, this time, the stars were wrong," the reporter concluded.
Date 2
Next time Tatyana found her client a "decent, nice, and young policeman Nikita."
"Why not," answered the hopeful love-seeker. "Let it be a policeman."
The potential partners met in a park.
The first thing Nadya paid attention to was the guy's age. He looked much younger than the matchmaker promised. And his real name was Evgeniy, not Nikita.
"I like this name since my childhood," the man explained.
The woman remembered that nobody asked for her ID at the agency. So, one could create any story he or she wanted.
The man lied even about his job—he worked as a manager in a store. "Girls trust policemen more," he explained why he chose to list law enforcement as his occupation.
The weather was nice and warm, and the pair had a great time chatting about life.
In general, Evgeniy was good looking and pleasant.
But the man was only 28. "I asked to find me a husband, not a son," the journalist thought.
At the end of the date, Evgeniy (or Nikita, who cares)  casually proposed, "To your place?" Now it started to make sense. The guy wasn't interested in a serious relationship—he was looking for a hookup.
The writer refused but she was curious why he didn't invite her to his home. The fake policeman confessed that he was married and had two daughters. The youngest was still a baby. His wife always complained of being tired and the girls were constantly crying. They didn't have a normal life, let alone sex, he revealed.
"The stars happened to be wrong again," the aspiring bride concluded.
Date 3
Several days later the matchmaker called Nadya with great news. Finally, she found the man of her dreams: Tall, decent, and of the same age.
Unfortunately, he was a simple worker, if Nadya didn't mind.
"It's ok if he's a good man," the woman answered.
The first phrase of her perfect match was: "I just want to tell you straight away, I served a jail term." Nadya gulped and decided not to ask for details.
The guy's name was Leonid. He was indeed tall—almost 2 meters (6ft 7in).
Leonid said that he could repair or fix anything, jack-of-all-trades.
Nadya tried see the positive side and told herself that her apartment wouldn't mind assistance from such a handy guest. But her inner voice didn't like the idea.
Meanwhile, the man confessed that he lived with his sister and her family in a tiny apartment in the region. Leonid was ready to get married at any moment just to leave the small town. It would be perfect if his future wife owned an apartment. Everything else did not matter.
They wandered along the embankment of the river. Leonid apologized many times for not bringing any flowers. He said he was allergic to them.
Nadya kept saying it was okay. But if he brought a bouquet, she would have kept it away from him, she joked.
Leonid laughed and admitted she was the first funny and straightforward girl he met. Though he had met a bunch of women from the Internet.
Nadya honestly said to the excited admirer that they would not have the second date.
The stars were wrong again.
How marriage agencies make money on Russian women's hopes to find a life partner
The Russian woman's experiment demonstrated how all these agencies work in reality.
A few days later Tatyana called again to ask Nadya if she hadn't been upset with the men she was offered.
"You cannot be mad at the stars," Nadya joked and reminded Tatyana that she should not forget about her requirements. The matchmaker promised to check the list again.
"Nadya, you also have to understand me," she confessed. "They [men] are all looking for slim, young, and blonde beauties. Where can I get them? What would bring these beauties to a marriage agency?"
The journalist told the matchmaker that she would prefer to meet fewer but better candidates.
Nadya still continues her experiment. Her matchmaker promised not to give up.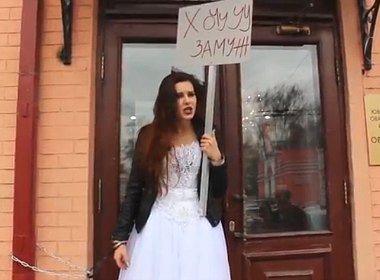 Read also: