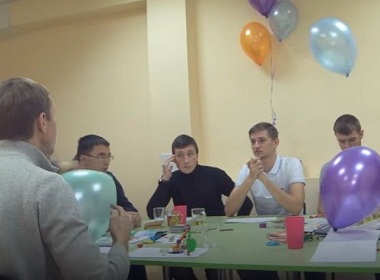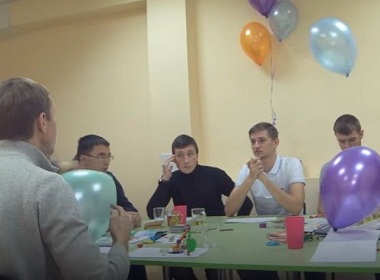 Kindergarten for adults opened in Novosibirsk, Russia. The idea belongs to a local programmer Evgeniy Pyatkovski.
Kindergarten for adults in Novosibirsk
The kindergarten for grownups became quite popular among Novosibirsk residents.
Its founder says that his daughter inspired him to start the business. The girl feels happy when she goes to the day care center. Looking at her Pyatkovski realized that the only time he was genuinely happy was in his childhood.
Soon the idea emerged to establish a kindergarten for adults.
The businessman plans to open a network of such centers in Moscow and Saint Petersburg, Lenta.ru reports.
"A tour to childhood" costs 3,000 rubles (USD $46) per day. For this money, visitors are offered following activities:
drawing;
playing with clay;
singing;
eating the "long forgotten" hot porridge for breakfast;
a baked pudding and cocoa for the afternoon tea.
The "kids" are also provided with art classes. So, while you may think it's funny for grownups to engage in things that kids find amusing, it's about making money and not just some child play.
The center is the most popular among Russian males aged 28-40 and women 23-30.
Video: Day care for grownups
Wonder what grown up guys and ladies do in a day care centre? See it for yourself.