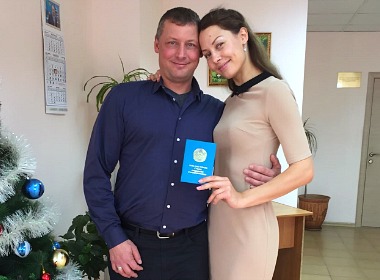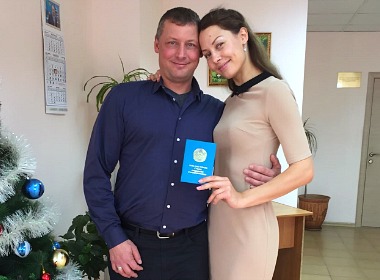 Greetings to all love seekers! We are excited to publish another online dating success story from a couple who connected on Elenasmodels.com, fell in love and got married. With only weeks before Valentine's Day, which feels like an official holiday for the dating industry, take this inspiration to create your own love story and make your dreams come true this year. You know it works!
The unconventional love story with a happy ending
By Natalya
Hello, dear Elena!
Finally our story reached its happy ending!)))) We are now husband and wife! But before you start thinking, "how simply and easily it happens for others", read my and Norman's story.
We connected on Elena's website in September 2015. I wrote to Norman first because I really liked his photo and interests in his profile. Moreover, after the first meeting in Thailand our love story had already appeared on the special page on this site, but it was later deleted on my request. You will find out why, just keep reading)))
Love at first letter
So, it was love from the first letter, and already 20 days after our first mails Norman booked a hotel in Thailand for our personal meeting. After 2 months of intense communication, we finally met and it was love at first sight. The feelings were very strong and mutual, so nearly immediately after returning to our homes from Thailand Norman posted our love story to your website.
First challenges
But right after that we faced a lot of problems. They were connected first of all with the global financial crisis, which affected Canada and its oil mining industry, as well as my country and my job. Norman started to have problems at work and he couldn't earn the money he planned to get. And maintaining a relationship over such a distance requires some considerable amounts of money (prices for a return ticket Toronto-Almaty start from USD $1500 in winter and $2000 in summer).
But anyway, regardless of this, he came to see me in Almaty for a week in February 2016. After that the problems just became bigger, but we still tried not to lose optimism and planned our wedding in Kazakhstan for July 2016. In addition to financial and work difficulties (Normal had been evacuated 3 times from his job because of forest fires in Alberta in spring 2016, and he couldn't earn enough money to pay for his trip to see me), there were also some bureaucratic issues.
To register a marriage in Kazakhstan, a Canadian citizen needs to have lots of documents, and each document needs to be fully legalized.
The breakup
All in all, under the pressure of these circumstances, which snowballed on top of us at the time, and the failed expectations about a wedding and meeting, one of us gave in and we terminated our relationship (this is when I asked for our previous testimonial to be removed, as it was no longer the reality)…
Restart
We thought it was the end, but we couldn't exist without each other. We lasted a month and that was it… One started to write again, the other one responded, and it resumed all over again. I knew that I had never met a better man, and he realized that he couldn't live without me. The feelings erupted with a renewed power. But already somewhat calmer, more thoughtful and… family-like, I'd say. I.e. we had the confidence that we had certainly passed the test of distance and challenges.
From that moment Norman resumed to complete everything that was required to get married with me in Kazakhstan (for that he had to go twice to Toronto and Ottawa), purchased tickets and obtained a visa to spend a whole month in Kazakhstan (together we celebrated the New Year's Eve and spent the month of January).
Marriage
In January [2017], not without some further bureaucratic hurdles, we finally became a husband and wife. Now we are happily sitting here in front of the computer, "looking forward" to completing another giant pile of paperwork, which awaits us to reunite our family.
But most importantly, we will never back away and will do everything to keep this relationship, which we have built through such challenges and trials!
Afterword
Thank you, dear Elena and all the employees of the site, for this opportunity to be together! One more international family is born thanks to you! A little bit more love and happiness in this complex world!
P.S. We are still playing hockey and for his every trip to Kazakhstan Norman hauls a huge bag with his hockey uniform across half of the world))) It's our mutual love and passion! Now in addition to a beloved husband I also have an excellent personal hockey trainer from Canada))))))
LOVE TO ALL!
Natalya and Norman (Canada & Kazakhstan)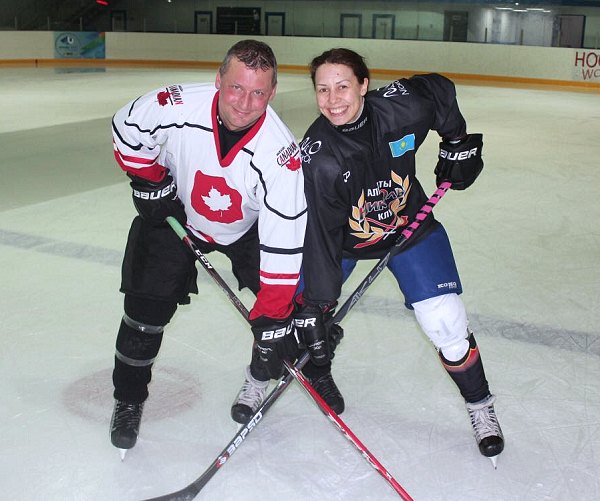 Read the complete story of Natalya and Norman on Elenasmodels.com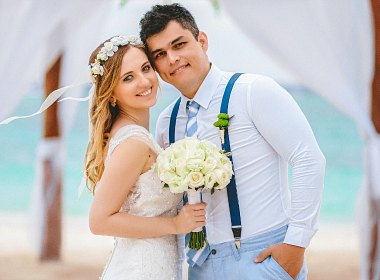 More stories from happy couples who met on Elenasmodels.com:

Share this article