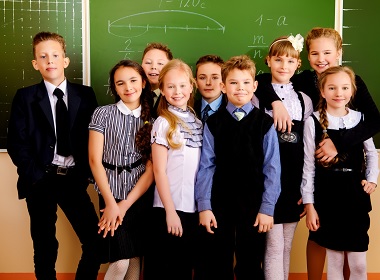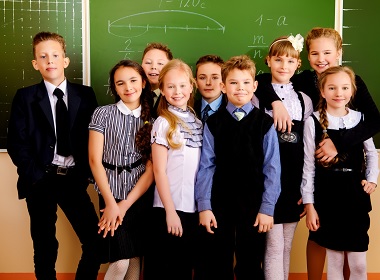 Schoolkids used to wear uniforms in the Soviet Union, which were the same all over the country, however, after Perestroika and dissolution of the USSR schools changed the policies. Now kids in Russia are able to wear what they wish. A whole generation of Russians grew up without the need to dress like everyone else. But there are calls to reintroduce same style clothes in schools, which are gaining more support in recent years.
Russians: Bring back school uniforms
Residents of Russia favour bringing back school uniforms, according to 2018 survey by Wciom.ru. The majority of people think that the requirements for pupils to wear the same clothes is the right dress code solution for schoolkids. But there are also enough people who do not support this point of view.
The majority of Russian citizens consider school outfits to be an integral part of the educational process.
According to this year's survey, 82% of Russians support the idea of a unified dress code for schoolchildren.
In 2013, the number of proponents of this view was significantly lower – only 66%.
The main argument for proponents of a uniformed approach is that the same outfits promote social equality: 33% of respondents adhere to this statement. Another important reason for reintroducing the uniform is that such approach promotes discipline (31%).
16% of survey participants believe that always having a neat and good-looking outfit is important for any pupil.
Only 15% of respondents wouldn't like to see schoolchildren dressed in the same clothes. Nearly a fifth of the opponents are sure that kids can lose their identity by wearing unified outfits (19%). 32% of the opponents complain about the high prices of school clothes. Some of the opponents believe that every pupil has a right to dress the way he or she desires (17%). About every tenth person from the opposing camp thinks that introducing a unified dress code would be absolutely pointless (11%).
Moreover, 65% of respondents think that teachers should abide by the rules of a unified dress code, too.
77% of Russians who support this point of view are aged 25 to 34, whereas older people are not that enthusiastic about the idea (57%).
Nearly one third of respondents don't think that teachers need to wear a uniform (27%).
What do you think? Are uniforms good, bad or pointless?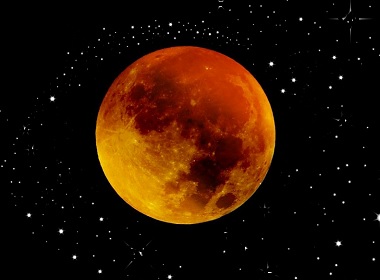 Read also: