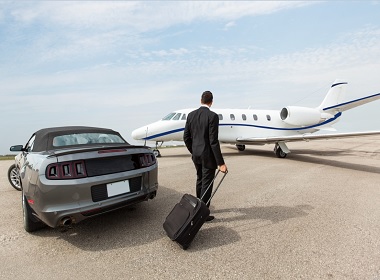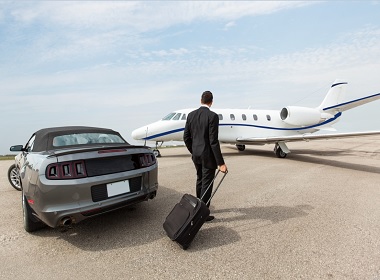 Russian citizens shared their views about the potential of building a career in the modern society. Public servants, athletes, musicians – where a person today has the highest chance to succeed?
Where can one succeed in today's Russia?
According to the survey conducted by the Russian Public Opinion Research center in September 2018, nearly the half of the respondents said that being an athlete would have a high potential to build a great career.
44% of respondents believe that being engaged in professional sports guarantees rapid career advancement. In 2014, fewer locals subscribed to this point of view (40%).
It is mostly young people (18-24) who are convinced it's easy to reach professional heights in sport, whereas seniors (60+) don't think so.
People in Russia also believe it is quite easy to accomplish something in creative fields. 40% of survey participants are sure that musicians, writers, and singers are rather successful in their careers.
Working in a field of science is considered to be forward-looking by less than a quarter of respondents: 23%. The share of people who think so is higher among people aged 25 to 44 years old (29%).
Approximately one-fifth of respondents believe that being a civil servant means experiencing constant advancement in their careers.
Moreover, this is happening not due to some real efforts, according to respondents, so it's an easy path to take if one wishes to raise to the heights in a chosen profession. Young people feel more optimistic in comparison with the mature respondents.
Only 14% of poll respondents see business as an opportunity to advance. For some reason, people think that quick wins in business are hardly possible in 2018.
But in 2014, the number of Russians who believed in probability of significant achievements in business was much higher: 23%.
Politics seems to be the most hopeless field to succeed in. More than a third of respondents think it's impossible to advance as a politician (33%).
Even though athletes scored the highest share of confidence in their ability to achieve great heights, Russian parents want kids to become medical doctors, another poll by WCIOM showed.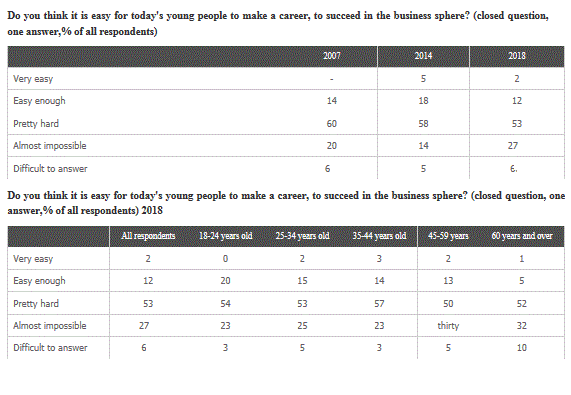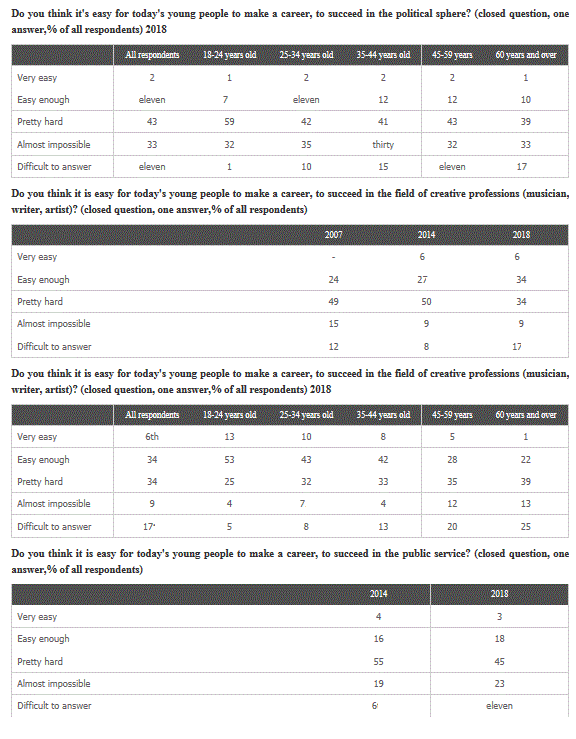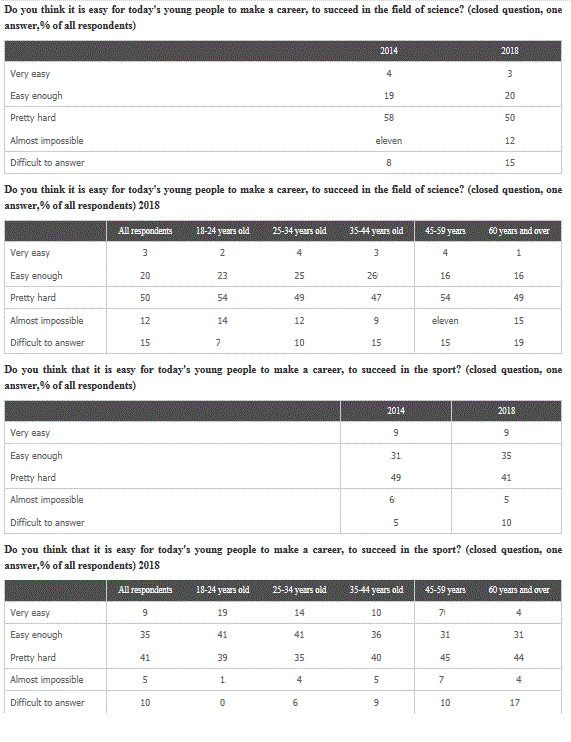 Data: WCIOM