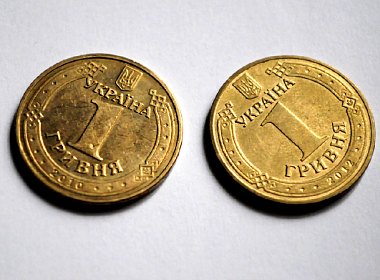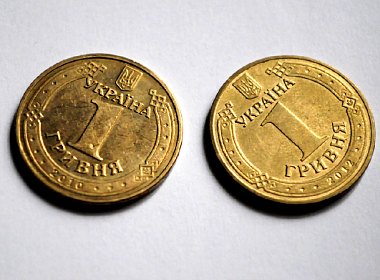 Ukrainian minister of Social Policy Andrey Reva wants to increase the minimum wage in Ukraine more than 2 times. Since 1 May 2016 the minimum monthly wage in Ukraine is 1450 hryvnia (about USD $58). The minister believes that this amount should be increased to 2-3 thousand hryvnia, From-ua reported.
Calls to increase minimum wages in Ukraine
At the moment wages of government employees are increased first and the private sector follows, Reva said. However, worldwide trends work in reverse: Wages in the private sector grow and the government follows the suit.
The minister of Social Policy is confident that the raise of minimum wages would prompt the private sector to increase salaries. This would bring additional taxes into the budget and allow to pay more to the state employees.
Reva pointed to the example of Slovakia and Poland that used this tactic to increase the level of earnings for workers.
Increase the minimum to cut the size of shadow economy
Experts believe that the size of the shadow economy in Ukraine is about 40% of GDP. A large proportion of this volume is cash wages to employees that are paid on top of "white" salaries, on which taxes are calculated. Earlier we reported that only 3 million Ukrainians pay taxes in full.
Reva insists that employers advertise wages that are below the real cost of employment in Ukraine, Interfax reported. The number of vacancies is growing and at the same time the level of unemployment remains the same, he said. Reva assumes it indicates that the advertised wages are smaller than the actual wages that employees receive at their current jobs.
Taking the Ukrainian economy out of the shadows is a concern for the government. To avoid taxation and improve profitability, employers habitually pay part of wages in cash and skip on obligatory social contributions. However, currently 35% of household income Ukrainians get from social payments and other forms of support.
An increase in the official minimum salary that can be paid to a worker would assist in ensuring that taxes are paid on the full amount of remuneration.
As we reported previously, the average monthly salary in Ukraine in January-April 2016 was around USD $188. The highest wages people earn in the capital city of Kiev.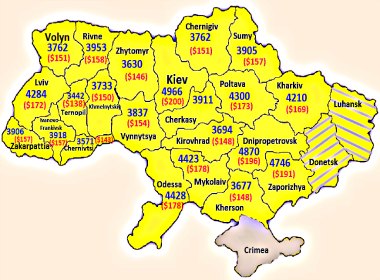 Read also: