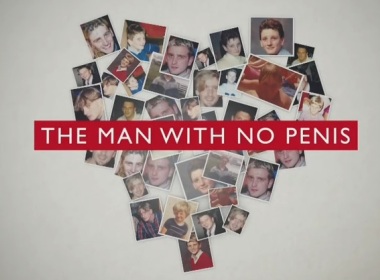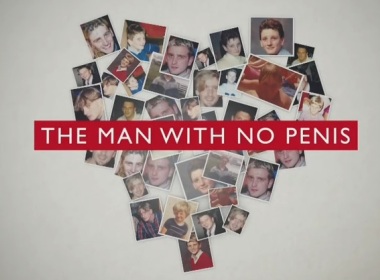 The legend holds that you need to have a large penis to get lucky with ladies, but Manchester's resident Andrew Wardle defies the conventional logic. He is the man with no penis, who had sex with more than 100 women in his 40-year life.
How To Have Sex with Women, According To The Man with No Penis
"I knew my way around a woman's body, I knew my way around their mind," Wardle states in the 1-hour documentary by TLC, inconspicuously named "The Man with No Penis".
His secret?
"I was very confident in bed of what I could do to them so they wouldn't come near me and they were finished and I was fine."
Not only that: The 40-year-old is engaged to a 24-year-old Eastern European woman, who had sworn to see him through the series of operations to have his penis re-constructed, so he can have sex — and, possibly, even kids.
Now, that's a fairy-tale.
The pair had been together for over 3 years, so it's not something you can discount as a fluke.
Guys, if a gentleman with no penis could sleep with 100+ women and get engaged to a pretty girl 16 years younger, so can any man.
All it takes is to know what to do with women, the way around their mind and body. (Think VIP Coaching program.)
Women's love and affection is more emotional than sexual. It's been known for ages.
The Life of a Man with No Penis
Andrew Wardle was born with testicles but no penis. Due to a rare birth defect, which had to be corrected surgically, his bladder was located outside of his body. When surgeons finished their work, the young Wardle was left with lots of scars but no penis in the area of genitals.
His first operation had to occur when he was only 1, and even during school years he was in and out of hospital wards, which had him bullied at school.
This didn't prevent him from having his first girlfriend at the age of 15.
He did tell his first girlfriend about his condition, and she was understanding — but then, they were only kids.
One of his other girlfriends punched him in the face when he told her that he had no male organ. This probably didn't make Wardle too eager to initiate discussions with prospective girlfriends about his condition.
His fiancée Fedra Fabian is from Hungary. They met during a holiday camp, where both of them were working. The pair maintained a 2-year long distance relationship after the job appointment had been completed, with Fedra living in Hungary, and Andrew in UK. The remote nature of the relationship made it easier for him to avoid sex.
When Fedra finally moved in with him, Andrew created a story about a chip in his kidney. For 1 year, the good-looking Hungarian brunette was happy in a relationship with a man without penis, unsuspecting of any problem.
By the age of 40, Andrew decided he no longer cared what people thought of him, and it was time to state the truth about his predicament.
His idea? Arranging an interview with tabloids.
He told his girlfriend about his circumstances just before his interview was to be published in the newspapers — just the night before. Classy.
Do you think his gorgeous young girlfriend fainted or packed her bags? No.
She told him she would see him through his 2-year cycle of operations to have his penis re-created off his arm, as proposed by doctors. The surgeons are confident that Andrew may be able even to have children. Such is the state of the medical science we are able to benefit from today.
Now, this is the type of girlfriend that is every man's dream.
The Bride of the Man Without Penis
Fedra Fabian is a personal shopper by trade. The young Hungarian was initially shocked when she found out about her boyfriend's lack of genitals, although he tried to tell her early on, but it wasn't an easy subject to discuss.
In her interview with Woman's Health magazine, Fedra said she understood her boyfriend's trepidation in revealing the fateful flaw:
"It's easy to explain it if I put it in perspective: Just imagine you can't have children because you have some illness, something that's not your fault. And you start dating somebody you really like, and you feel like it might be love, and you need to tell them about your condition. You will be terrified, especially because you had really bad reactions in the past, relationships broke up because of it, but not because you've done something wrong or something you can change.
"To be completely honest, my brain stopped working. I was shocked, but when I got myself together, I told him we will do our best to work this out."
She said it was reassuring that she knew the operations would have the things sorted out.
Having Sex with No Penis
Wardle believes that his defect might be just the reason why he could so easily get women. He wasn't too eager to jump in the sack, and never pressured ladies for sex.
When the time came, he was the perfect lover who knew how to please a lady, without asking anything for himself.
No wonder his friends admit he was somewhat of a "ladies' men", with a string of one-night stands under his belt.
The image of a "nice guy", who was happy to "take the relationship slow" was something that women could easily connect with. Girls are most afraid to be used for sex by men. Not wanting intimacy early on is reassuring to women.
Andrew's current girlfriend wasn't obviously going without during the time they had been together, given his expert knowledge about a woman's body and mind.
She thinks he is an amazing man, which she believes may be because of his defect:
"I do think it makes him more open and he can understand others more easily. What I noticed about Andrew (and liked straight away), is that he always asks questions and does not hold back his own answers. He has a beautiful, honest heart. He has a really strong sense of justice. He is a truly wonderful man!"
Problems and Solutions
The life of a man without penis wasn't paved with rose petals, of course.
Andrew had undergone depression and even thoughts of suicide, coming one time very close to an execution.
To reconstruct his penis, he is now undergoing a 2-year series of operations, with the last one scheduled for the early 2016.
The first time Wardle found out about a possibility to have a working penis through surgeries was when he was 33. Even after that, he still wasn't completely set on the procedure. His current Eastern European girlfriend may be the catalyst of his transformation. They have been engaged since January 2015.
Finally, the man without a penis is positive about his future and prospects of enjoying life to its fullest.
Not only that, after coming out of the closet about his situation, Andrew met another man without penis called Leonard. The two men had a chat and compared the notes.
Leonard is a rock musician, who named his band after his condition, and who sings songs about it, and sells merchandize commemorating it.
Now, that's therapy on a full-size scale.
A Man Without Penis Who Had a Child
The man who received the first ever successful penis transplant had made his girlfriend pregnant within 2 months of his operation.
The procedure was performed in Cape Town, South Africa, by surgeon Andre Van der Merwe. The name of the patient is withheld for ethical reasons. The baby was born and had been doing well. Microscopic surgery connecting blood vessels and nerves was used in the operation. Initially, the problem was caused by a problematic circumcision.
Previously surgeons performed a penis transplant operation in China, but the organ had to be removed due to severe psychological problems that developed in the patient, thus making the Cape Town procedure the first successful attempt.
9 more men are in the queue in South Africa to receive a penis transplant, having lost the organ due to cancer or other problems.
Are you still thinking you have problems with women? You may want to evaluate it in a different light.
Video: The Man With No Penis — Andrew Wardle's Darkest Moments
Depression, drugs, and a suicide attempt — Andrew Wardle managed to put it all behind him, thanks to his Eastern European girlfriend (and now fiancée) Fedra Fabian.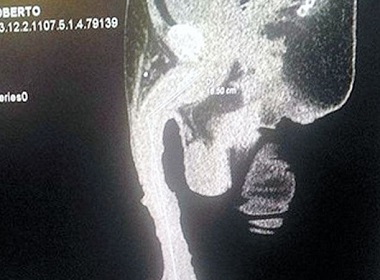 Read also: