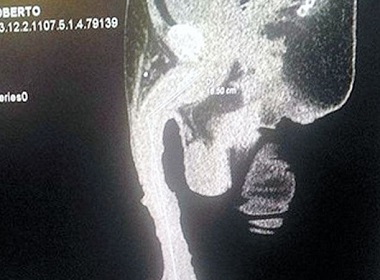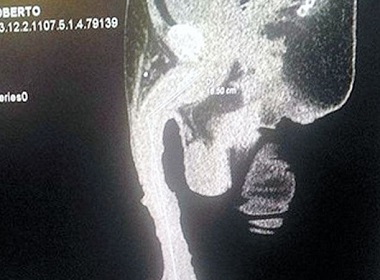 Having a longer penis is a dream of many a man, but Roberto Cabrera is looking forward to making his male organ shorter, in order to improve his life style.
The extremely well-endowed Mexican considers his gift from nature to be a disability, reported Mirror.co.uk.
Long Penis as a Problem
At 48 cm (18.9 inch) Cabrera's organ is hanging well below his knees, making him unable to work and scaring the ladies away, the disgruntled proprietor claims. He stated that women are afraid to have sex with him.
The medical professionals of the Mexican state of Coahuila, where the unfortunate hero lives, have confirmed that their resident has the longest member they have seen, and it appears to be a real work of nature.
The doctors believe it should be possible to improve the standard of living of their patient by removing the excessive skin that is actually the main problem, as the channel responsible for ejaculations is only over 6 inches (15.24 cm) long.
However, the 52-year-old Mexican would like the Guinness Book of Records to recognize his unexpected achievement before he goes under the knife.
Cabrera was considering to apply for a disability, in order to be eligible for benefits due to his inability to hold a job.
The shaft reduction operation would be able to change his anatomy, and allow him to have the life style more appropriate for a male of his age.
The unfortunate lover has been deported from the USA in 2011. He is single and lives in a room, provided by his family. In his own words, people avoid him.
Previously the record for the world's longest male organ belonged to Johan Falcon from America, whose penis measured 13.38 inches (approximately 34 cm). Cabrera's appendage is far superior in size.
A long penis is indeed a disability for males, confirms our online research, with multiple female forums raising questions about problems with men whose large attachments injure them during love making.
"His penis is too large and it hurts! What should I do?" ask multiple women who experienced problems due to the size of their boyfriend's endowment.
"Fit issues can seriously affect relationships", states an expert of Bustle.com.
"Sex can be trickier than expected", agrees Maria Bell from SoFeminine.
Nicole Prause, Ph.D., says their research found that women were more likely to have an outside lover if their partners had a very large penis.
In this case, size does matter. Just not in the way we used to think.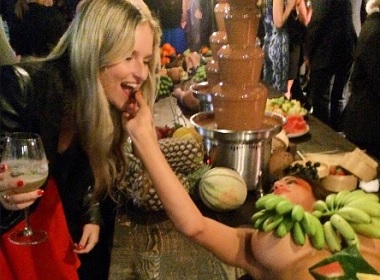 Read also: